Follow the long and snaking Okanagan Lake southbound, and you will find the beautiful views and vineyards of the Naramata Bench wine region.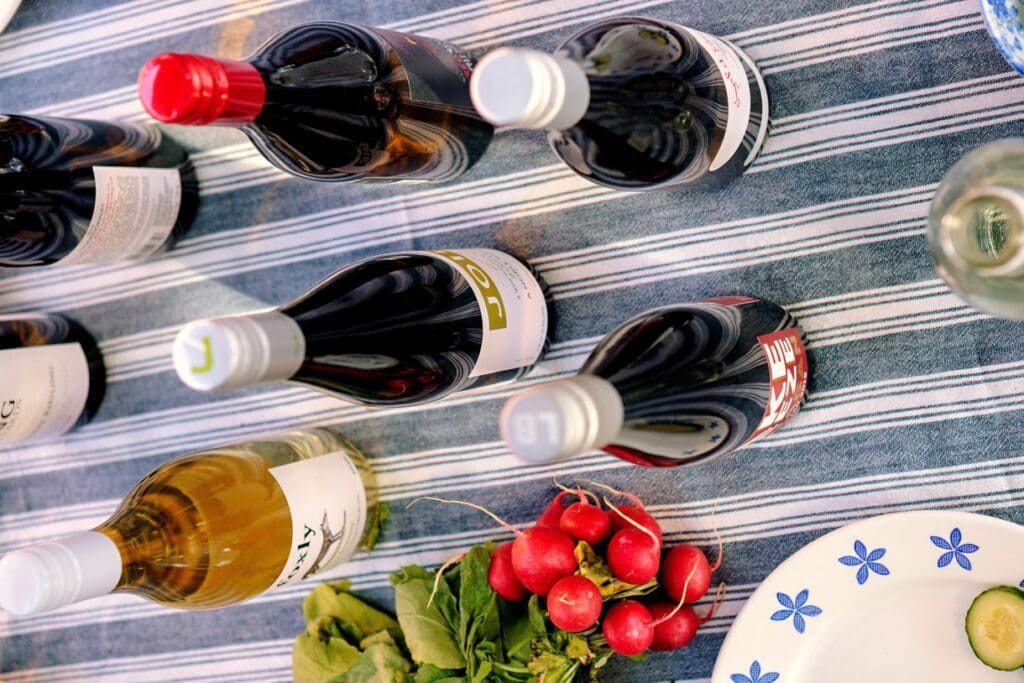 On the eastern side of the lake and just a short drive from the city on Penticton, the Naramata Bench is defined by sun-soaked vineyards and constant rushing breezes that flow from the Okanagan Lake. This region formed out of glacial movements is home to various soil types and grapes that grow there. To translate the wine-geek speak, Naramata Bench is a place that has a broad spectrum of wines just waiting to be tasted, defined by bright and refreshing acidity, with powerful aromatics and a memorable expression in the glass.
A youthful region, earning the GI naming title back in 2019, it is a toughie to pinpoint the style of the Naramata Bench when it comes to winemaking. The primary division of terroir in the region is a divide that runs along Naramata Road. Vineyards that sit below and above this dividing line have some common characteristics. Those below the line, closer to the lake, tend to be more floral and aromatically driven. While above the line, the terrace-style vineyards tend to have a bolder expression with dark fruit notes and chewy tannins. Diving into the region's red and white wines, the winemaker's touch, the human side of terroir, can indeed be experienced.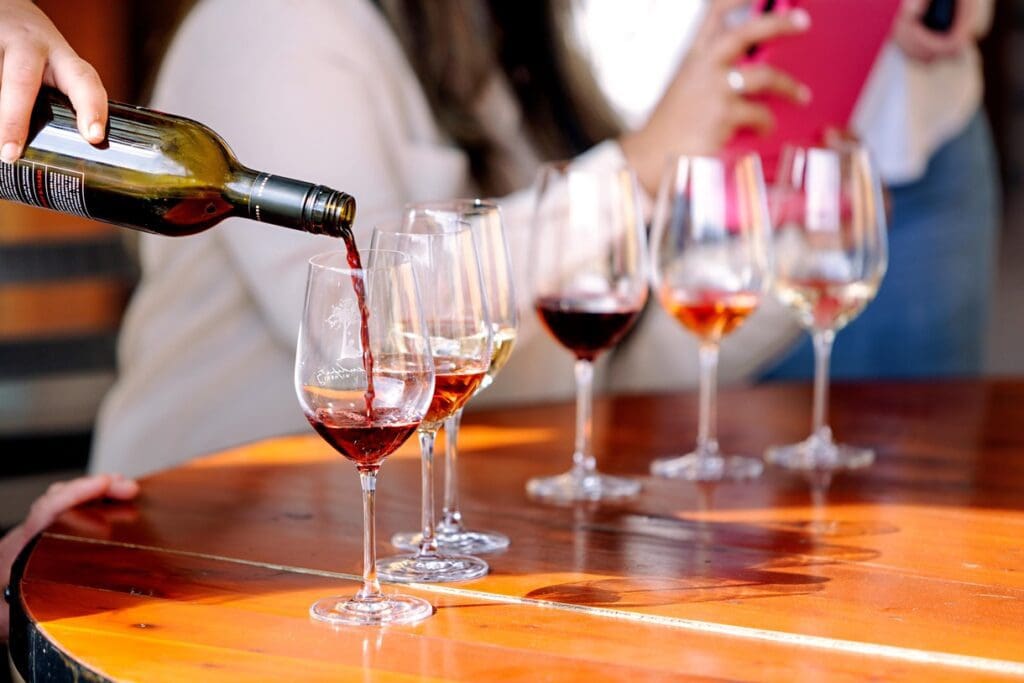 The Naramata Take On the Burgundian and Beaujolais
Chardonnay, Pinot Noir and Gamay, grapes that have found well-suited New World homes in Canada, are growing within the bounds of the Naramata Bench.

Chardonnay is the winemaker's grape, which is malleable in the best and most expressive ways. Like Pinot, Chardonnay can tell you the feel of a place and a winemaker no matter where it is made. Upper Bench Winery and Creamy's minimalist winemaking style is shown through their Estate Grown Chardonnay. An expressive wine with a natural edge brings out honey, caramel, pistachios, citrus, fruit notes of dried banana, peach and apricot. Crafted in a style that fully integrated barrel aging with fermentation and an additional eight months.

Burgundy is the vibe at Foxtrot Winery. A winery captivated by the Naramata, with vineyards on the upper benchland their second line, the Foxly Pinot Noir has a bright and playful expression with a backbone of strength and stamina in the glass. Mixing together fresh cherry notes with touches of savoury thyme and nutmeg.


Compared to the style of Pinot Noir, closer to the lakelands, this is a beefy wine. Tightrope Winery is showcasing the other side of the region. The winery's Rubis Pinot Noir has beautiful spice notes of white pepper and clove but is far more dominated by the fresh fruit and floral notes radiating from the glass. This single vineyard production bottles up all the sunshine the region is known for.


The Beaujolais grape, Gamay, has been a hit across Canada, from Ontario to the wine countries of BC. Naramata is no exception. And it makes sense. This grape thrives in higher altitudes and cooler climates; the fresh winds that roll across the Naramata bench make for a great home. Deep Roots Winery and Hillside Winery have doubled down on the grape and produced some fab wines. The Founder's Block Gamay Noir by Hillside is crafted from vines planted in 1984. This single vineyard production is filled with raspberry and cedar notes and has a more bombastic feel than the Beaujolais version. The Deep Roots version of Naramata Gamay is more floral leaning with wildflowers and red berry fruit notes, followed by a lifted but spiced palate.

From Northern Rhône to the Canadian North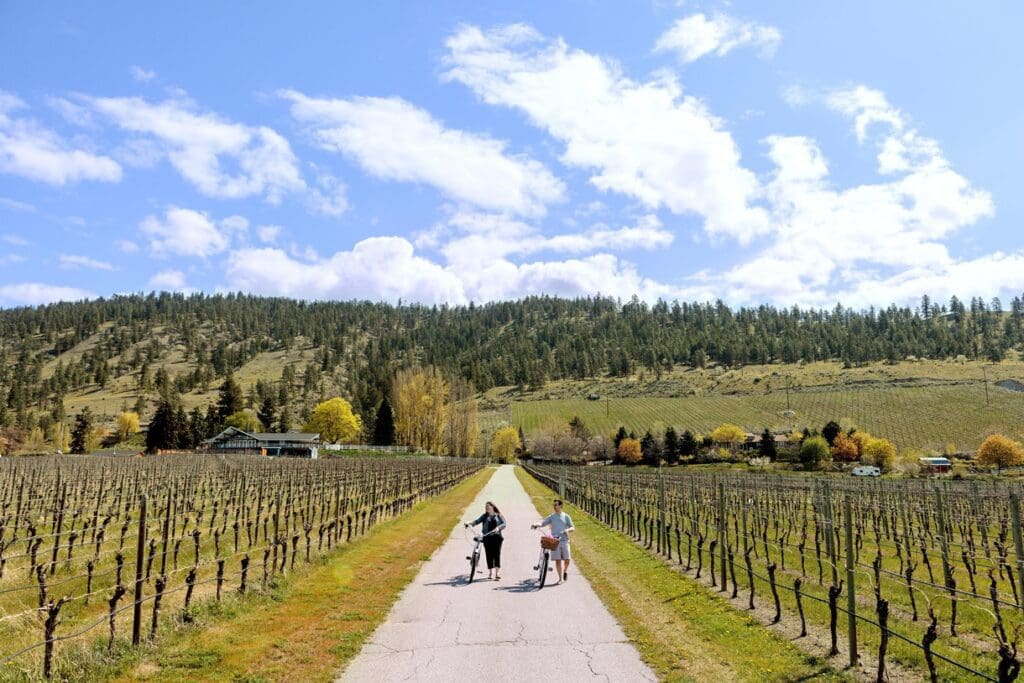 The Northern Rhône Valley of France is home to a robust and thought-provoking grape, Syrah. This region is characterized by its vast sloping landscape, creating an ability to bring the best out of the grape. There are a lot of similarities between the Northern Rhône and Naramata Bench when it comes to terroir. While this is a grape that changes its tone from place to place, one thing is sure Syrah is a grape that likes a view—doing best in wine regions with elevation and slope.

Coming from the Upper Benchland Tightrope Winery and Nichol Vineyard present two takes on Syrah. One is of the present, and the other a production with a nod to the past, with an old vine Syrah. The Tightrope Syrah is a classic call back to the Northern Rhône Valley done with a conferment of 6% Viognier. This is a wine that is profoundly pulling. Filled with notes that start off floral but lean into dark fruit notes, cacao, leather and earthen notes.

The Nichol Vineyard Old Vine Syrah brings to life a vineyard planted in 1990 and 1991. This is a confident wine made from a 17 rows block of old vines and a solely Syrah production. Filled with Dark berry fruit notes, black licorice, black pepper and a rich but elegant palate.


Bordeaux Grapes, In Far Off Lands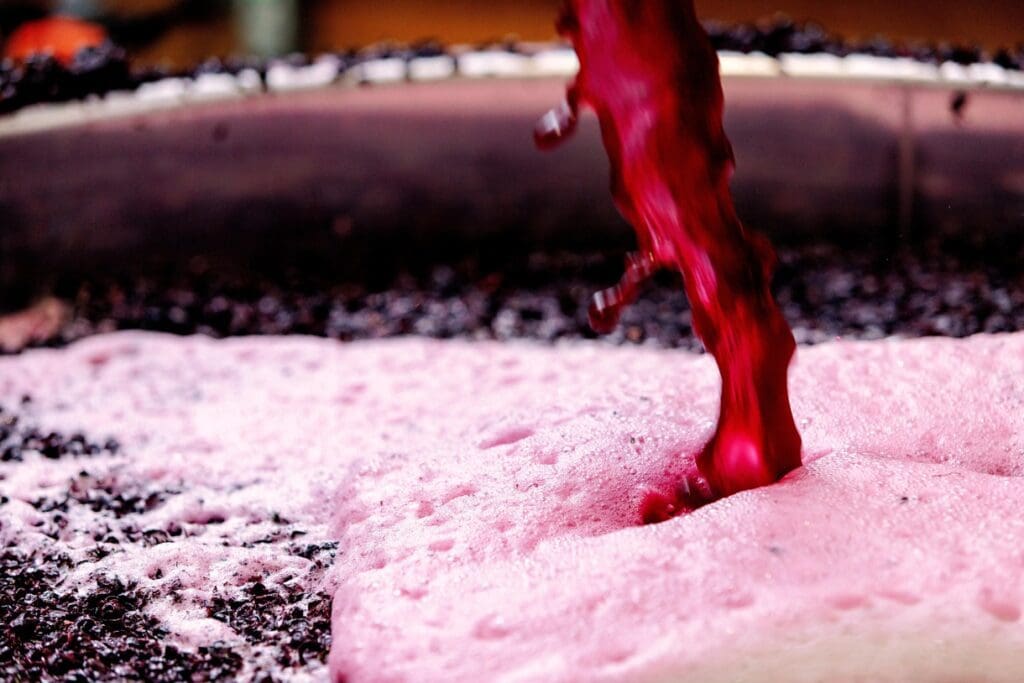 Renowned for its blends, Bordeaux and its grapes have made a clear impression on the world. Renditions of Bordeaux-style blends have been such a global hit. The grapes of Bordeaux thrive in places where climate, soil and sunlight come together. This combination of all things good for the Bordeaux grapes of Merlot, Cabernet Sauvignon and Cabernet Franc is a careful balance. One that is clearly found in the Naramata Bench. Creating wines with herb and spice undertones that are complex, well structured and have a great backbone of acidity that adds a balance and a nod to the cooler climate of the region.

Single-variety productions like the Three Sisters Winery Cabernet Franc show so much potential in the glass. This is a wine that is worthy of some cellaring. The wine's brightness in the finish and the structure of the tannins show the telltale signs of ageing to perfection. In youth, the wine is bold with black and plum notes on the nose, followed by bell pepper notes and complexity on the palate. This wine can age five to ten years and will show the best of itself.

However, Bordeaux styles wines living the name to the fullest are blended productions. Black Widow Winery crafts its signature blend, the Hourglass Reserve, from Merlot and Cabernet Sauvignon. This estate-grown and made wine is aged in French oak barrels and brings to life a winemaking style that lets the vineyards speak for themselves. With vineyards located on the south end of the Naramata region, this is a wine with booming notes of ripe black fruit, dark cherries and touches of earth, sprinkles of mocha, dried herbs and a toasted finish. Another wine meant to be aged, its complexity in the glass suggests a more complete performance down the line, about 5-7 years. However, you will be satisfied if you opened the bottle today.

Roche Wines is the epitome of Bordeaux winemaking in Naramata Bench. With a history that stretches back to the home region in France, the winemaking family behind the name, the Roche Family, makes Bordeaux-inspired wines without the constraints of the Left and Right Banks. Their Roche CHÂTEAU combines a blend of Merlot, Cabernet Sauvignon and Cabernet Franc, unfined and unfiltered with barrel ageing. With a small production each year, this wine packs a punch. Bold with dark fruit notes, stony minerality and a subtle touch of oak, this wine brings concentration and precision. In its youth, it is ready to be poured, but this is a wine that can age for ten-plus years down the line.
Renée has dedicated her life to grapes. As a Court of the Master Sommeliers Certified Sommelier, she has made wine her life's work, and her entrepreneurial spirit has driven her to be a curator of wine experiences. In her work as a Wine Communicator, Curator of Virtual Experiences, Brand Consultant, Educator and Wine Writer Renée brings to life her love of wine in a way that is contagious. She has a flair for making wine fun and understandable, sharing her passion for the vine.