It's an interesting time to be a professional Sommelier these days. The pandemic and its effects on the Restaurant industry has changed the traditional image of dining in restaurants. The days of leisurely perusing the wine list with dapper dressed sommeliers fluttering about, delving out their sterling recommendations, popping corks, and rubbing elbows with the who's who has been put on hold. The suspension, however, of the traditional fine dining model has spawned new opportunities for a determined and driven Sommelier community. Tenacious Somms that know how to meet tests and challenges and press through and succeed. I've seen so many creative Sommeliers rise to meet these unprecedented times and the challenges they have presented and rise above the fray with optimism and re-invention.
 Of all the Sommeliers I've come across in the country I am in contact with and interviewed, I would have to say that Erin Swain is one of the brightest and most determined success stories I've had the pleasure of meeting. Erin is a multi-talented Sommelier and East Coast Wine Celebrity that has graced such accomplished Restaurants as Nick & Toni's and Estiatorio Milos, recognized as one of the world's finest Mediterranean Seafood Restaurants. Milos is renowned for its luxury wine list, heavy on fabulous Grecian wines, and is located in Hudson Yards NYC. Erin is now the sommelier at one of the hottest spots in the Hamptons, La Fin. La Fin is a French Farm-to-table Kitchen & Lounge, situated on the docks of the Montauk Harbor on Eastern Long Island.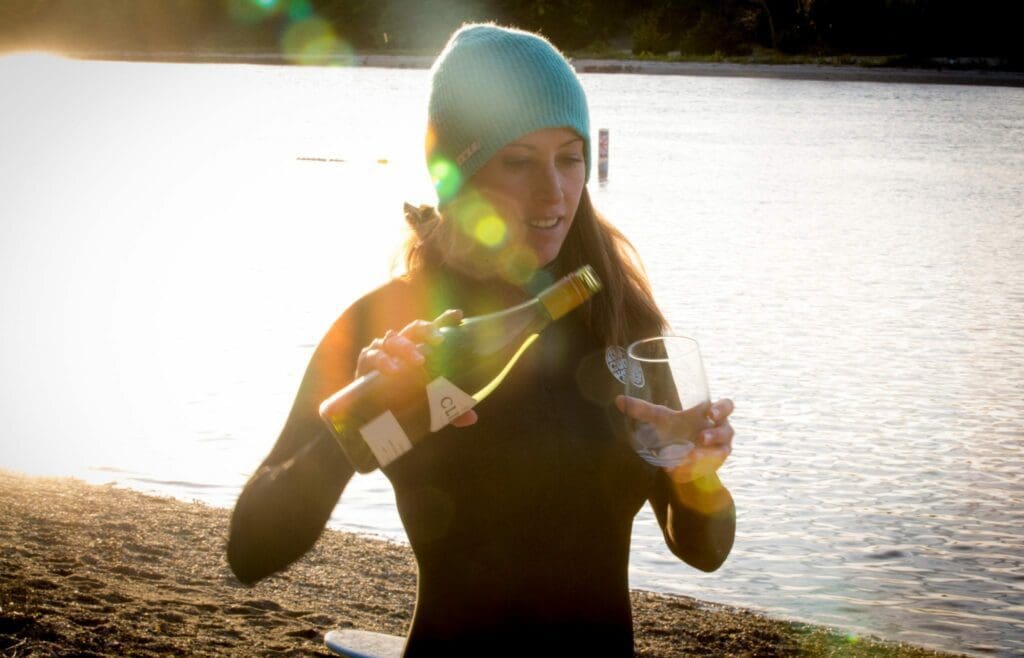 FOLLOWING HER PASSION
Erin started on her journey back in 2004 when she landed a job at Bon Appetit as an Ad Assistant. Although she loved this position, her love of the outdoors was greater. She decided to relocate to Colorado so she could spend her days on the slopes and work in the evenings. Erin nabbed a great restaurant gig that, unknowingly to her at the time, would soon shape her future path. Working there was an awesome female lead Sommelier that took her under her wing and introduced her palate to the wonders of wine and voila! Erin was captivated and fell in love with wine and her education journey began!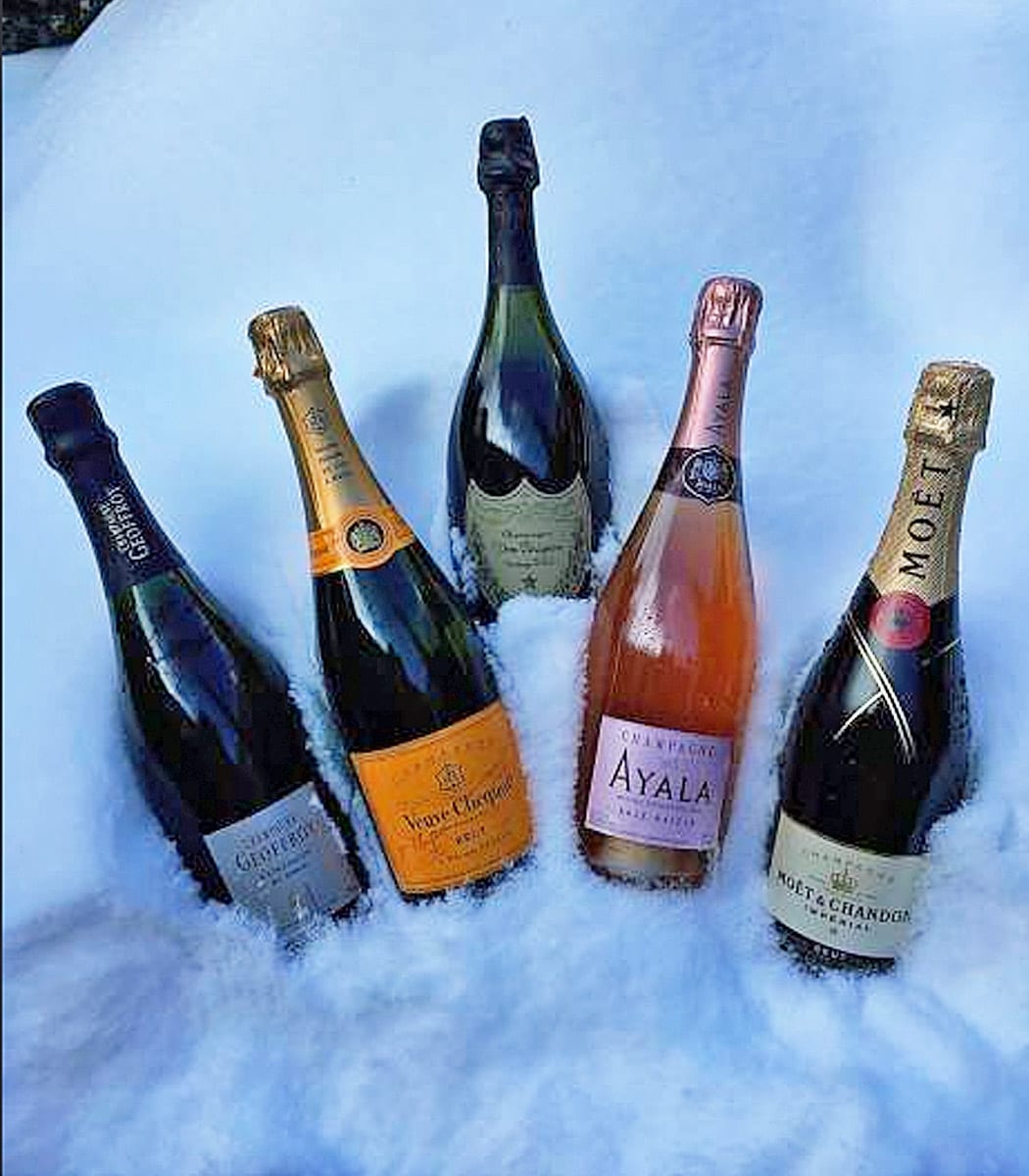 Erin immediately started studying with the Court of Master Sommeliers and earned her Certified Credential in 2007. Meanwhile, on the slopes, she combined her love of wine and studies with her passion for snowboarding. Erin would actually put wine samples in her backpack and share sips apres ski discussing the topic of wine with fellow boarders and skiers which further honed her skills. Talking about ingenuity, later after being approached to host a wine tasting at the famous bohemian Burning Man festival (held annually in the scorching Nevada Black rock Desert) Erin's thinking, with the heat and logistics, how am I going to pull this off? Low and behold, Erin's ingenuity once again pays off and she conducts a successful wine tasting event in the middle of the hot desert choosing to showcase Madeira Wine. This is Genius! Madeira is a historic, Portuguese fortified wine that does not need to be chilled or fussed over. Talk about thinking on your feet! Pouring tastes of Madeira, paired with plates of chocolate chip cookies and no doubt, you're the Queen of the desert.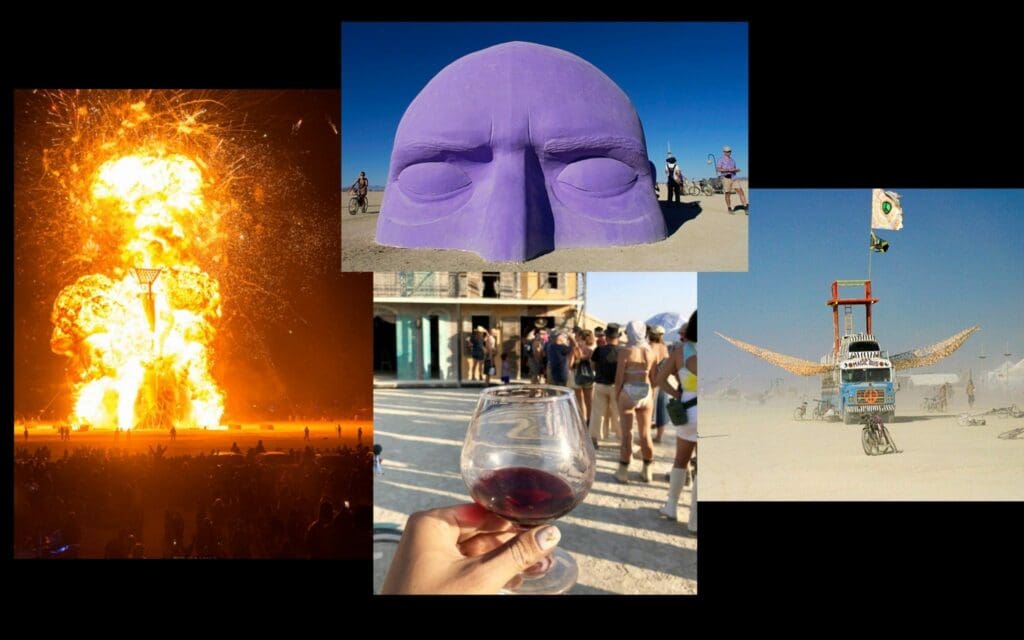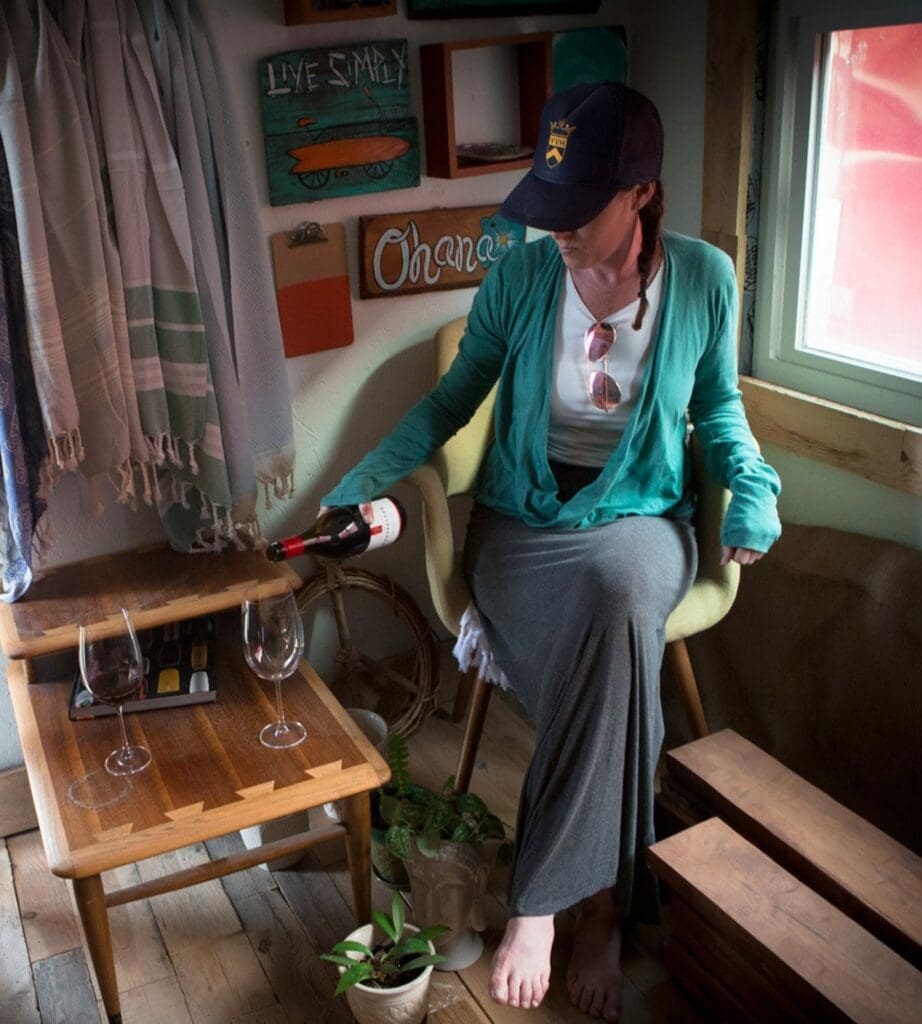 WINE TIME: WINE EDUCATION MADE FUN
Erin soon after started filming her First Season online series "Wine Time." which can be found on Youtube & Channel 20 in the Hampton's. This is a don't miss educational platform that chats about wine in a relatable fashion and interviews high-profile wine industry peeps. Season 1 boasts winemaker interviews including Daniel DAOU of Paso Robles fame, Bob Biali the famed Black Chicken Zinfandel winemaker, David Babbich a well-known winemaker in New Zealand, & Gabrielle Macari MW Master of Wine.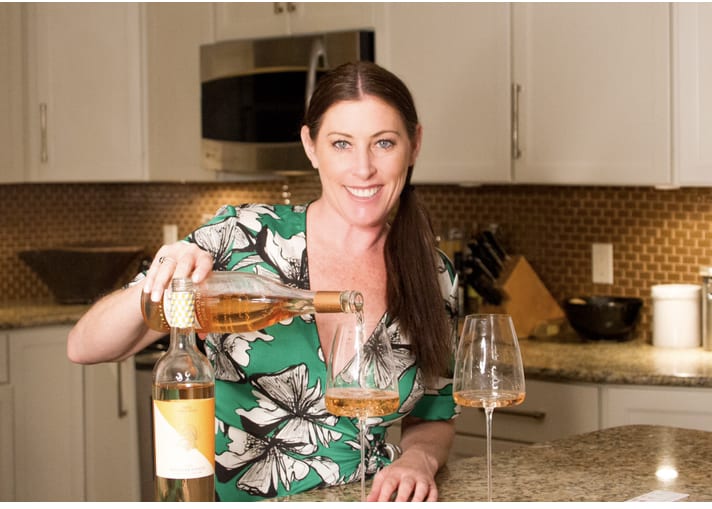 Season 2 on "Wine Time" Erin is rockin' it. The roster includes Kevin Zraly of the Windows on the World Wine school & described as America's most famous & entertaining wine teacher. Mr. Zraly was actually so impressed with Erin's natural talent with his interview that he highly encouraged her to start her own Wine School! Go Erin! Next up on the roster is James Molesworth The Senior Editor of Wine Spectator since 1997. James specializes in California Cabernet, Bordeaux, Rhone Valley & Port. This is surely a don't miss out episode as Erin collected some cool tech info on winemakers utilizing Lasers & Optical sorters in California & Bordeaux to select perfectly uniform size grapes. Cool stuff. Stay tuned as there is a bevy of well-known people in the Wine industry crowd inline for interviews.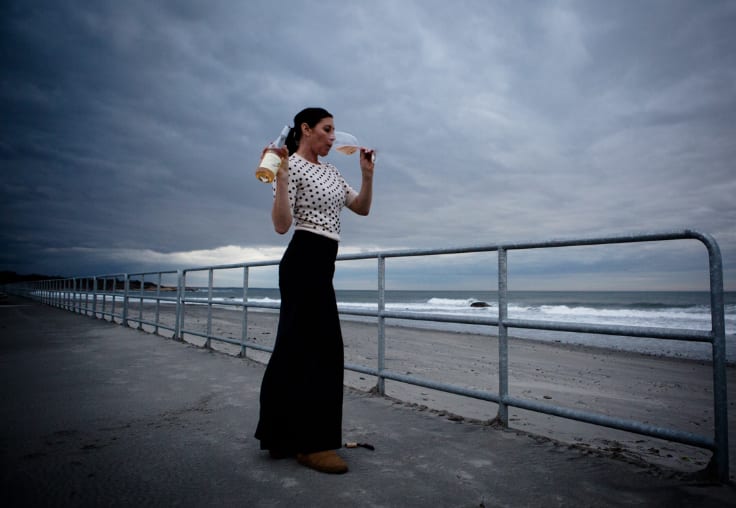 THE TOAST OF THE EAST COAST
Erin just keeps on pivoting like a rockstar and is Leading Virtual Events on tryhungry.com as the first female Somm to teach Wine Education on this platform. Erin is gleaning lots of positive attention these days. Not surprising as this is high profile, being backed by Jay-Z and Kevin Hart.
Not that she's busy enough, Coastal Living Magazine did a 2 page spread on Erin this month and Mr. NYC Subway Photographer, (thats what he goes by) who's known for shooting NYC Ballerina's in the subway system and has 1 million followers on TikTok. He is doing a shoot featuring Erin, gracing the Subway scene with wine, of course. Most recently Erin has been written up and mentioned in Furthermore from Equinox, Mens Journal and Vogue.
SURFING SOMM IS A PHILOSOPHY & LIFESTYLE
Another core lifelong passion of Erin is surfing. She finds her center in the ocean. She identifies herself as The Surfing Somm (@surfingsomm) It's both her persona and brand, a barefoot lifestyle, with toes in the sand. Wine snobbery is not allowed on the beach and she brings that same easy laid-back approach to wine education.
You can tell when chatting with Erin, that one of the keys to her success during these uncertain times is her talent of knowing how to ebb and flow as a surfer would, with the ocean swells, not fighting the current but seeing where it carries you. This philosophy of hers has served her well in reaching her high level of success. Erin has picked up her board and paddled out towards the horizon and new ventures and you can bet one thing for sure, she isn't content sitting it out on the beach.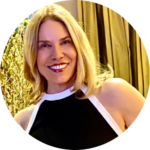 Paige is a Certified Sommelier with The Court Of Master Sommeliers and resides her talents with The Pebble Beach Resorts at Peppoli Restaurant, she also holds her degree as a Certified Sherry Specialist with the Regulatory Council of Jerez Spain. Paige has aided as an honorary designer for Georg Riedel of Riedel Austrian Crystal in the design of the updated Zinfandel Crystal glass series.