Epic: "A long narrative…. dealing with an historical subject"
Epoch: "A period of geologic time in history…. marked by notable events or characteristics"
An Industry is Born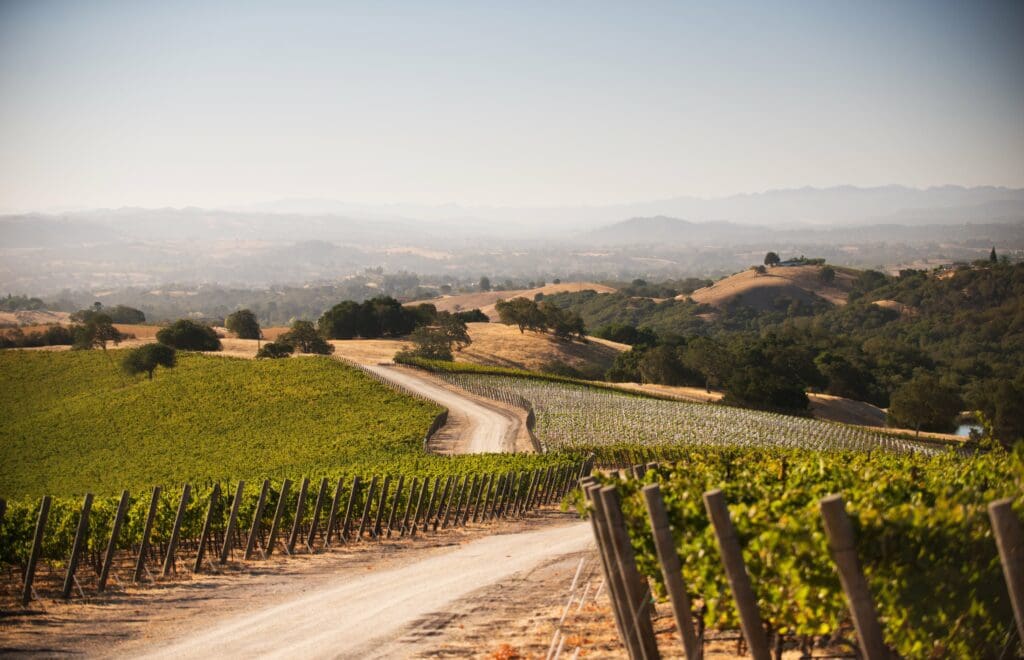 The story of Epoch Estate Wines is an epic tale. It blends together millions of years of geologic history that formed the terroir of the winery's vineyards, while combining the history and development of not only the current day winery, but the history of agriculture in the Central Coast, and the preservation of this history by Bill and Liz Armstrong, founders of Epoch Estate Wines.
Ben Schupack, geologist, describes this area and its terroir:
"The Paderewski and York Mountain Vineyards used to be under the ocean in the Miocene Epoch, approximately twenty million years ago. Since then, faulting has rumbled the landscape, mountains have risen and a fertile agricultural growing region was formed, eventually being the general Paso Robles area of the Central California Coast."
And what wines they produce!
In the Beginning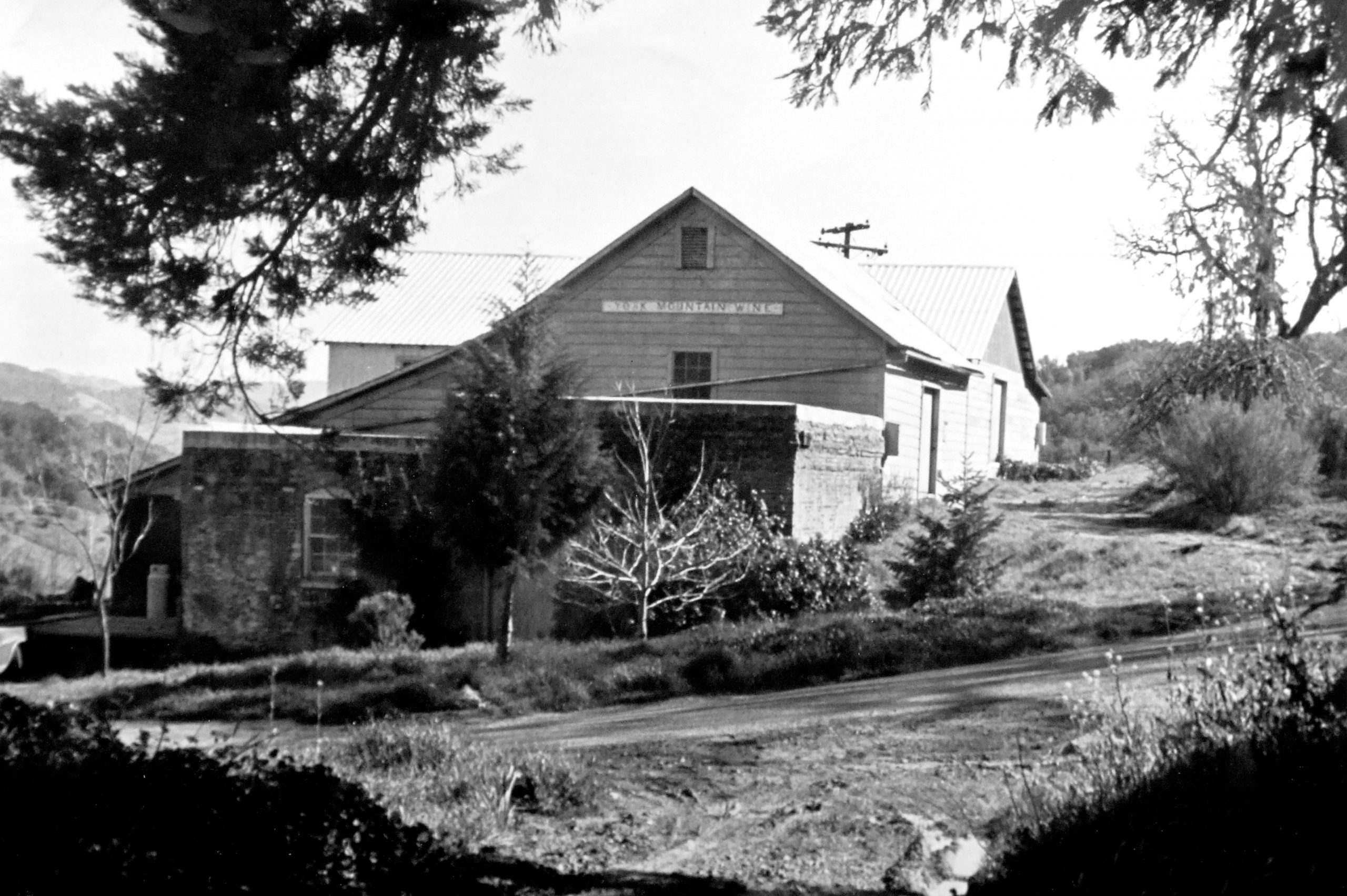 While the geologic history of this area began millions of years ago, the more recent history began in the 1800's; this is the story of three people-their visions and dreams.
Andrew York (b. 1833), a farmer from Illinois.
Ignacy Paderewski (b. 1860), a world-renowned pianist, composer, politician (free Poland's first Prime Minister-1919) and eventual agricultural trailblazer in the Central Coast.
Bill Armstrong (b. 1960), and his wife Liz, geologists from Colorado, and self-described "cork dorks," with a passion for Rhone wines, and a desire to do more than just drink wine.
The Central Coast in the Making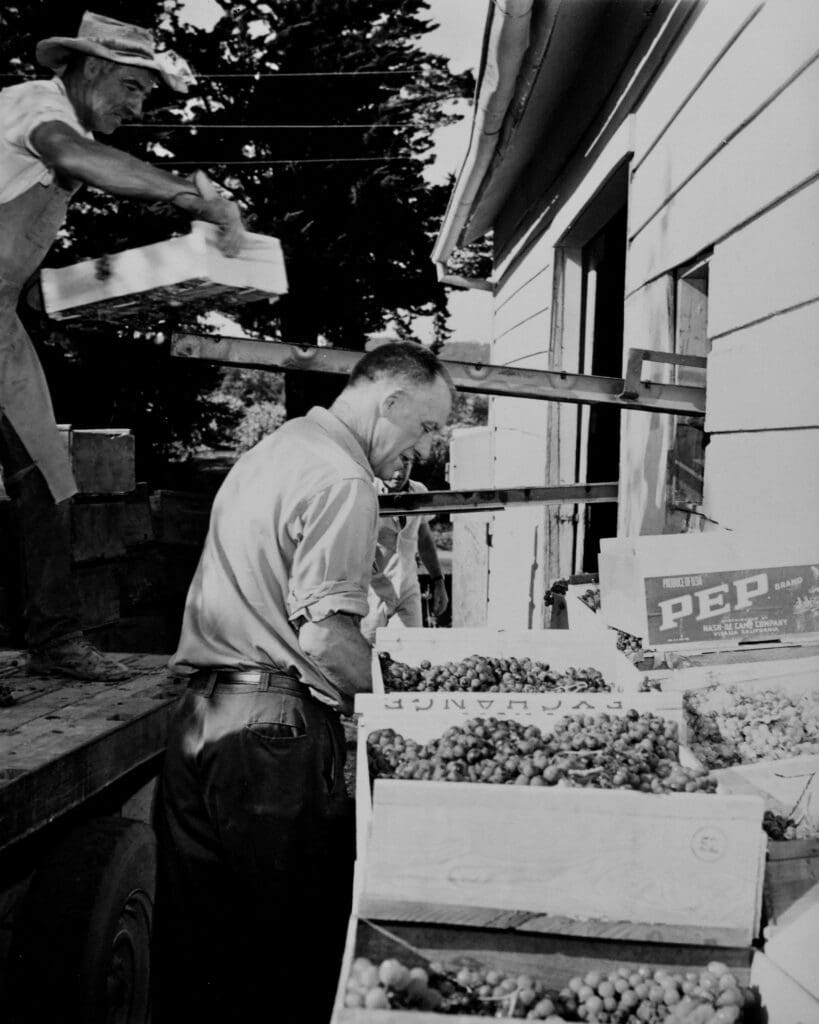 Andrew York and York Mountain Winery
The story of Andrew York, his family, and York Mountain Winery is long, detailed and represents the pioneering spirit of the American story settling the West. York (at the age of 19), moves west from Illinois in 1852 settling in Napa, where he remains until 1874 when he moves his family to the central coast. In 1882 Andrew York purchases 120 acres of land in the Templeton area, which had an orchard and mission grapes. Between 1882 and 1886 Andrew expanded the vineyard and established Ascension Cellars. In 1896 the name was changed to A. York & Sons and while still remaining in the family, is renamed York Mountain Winery in 1954. Throughout the years, structures were built, land was purchased, grapes were grown, and wine was made.
Following 1970, the winery experienced several ownership changes but operated and produced wine without interruption until the fateful day of the San Simeon earthquake in 2003. And this is where Bill and Liz Armstrong come in. But before the Armstrongs, there was Ignacy Paderewewski.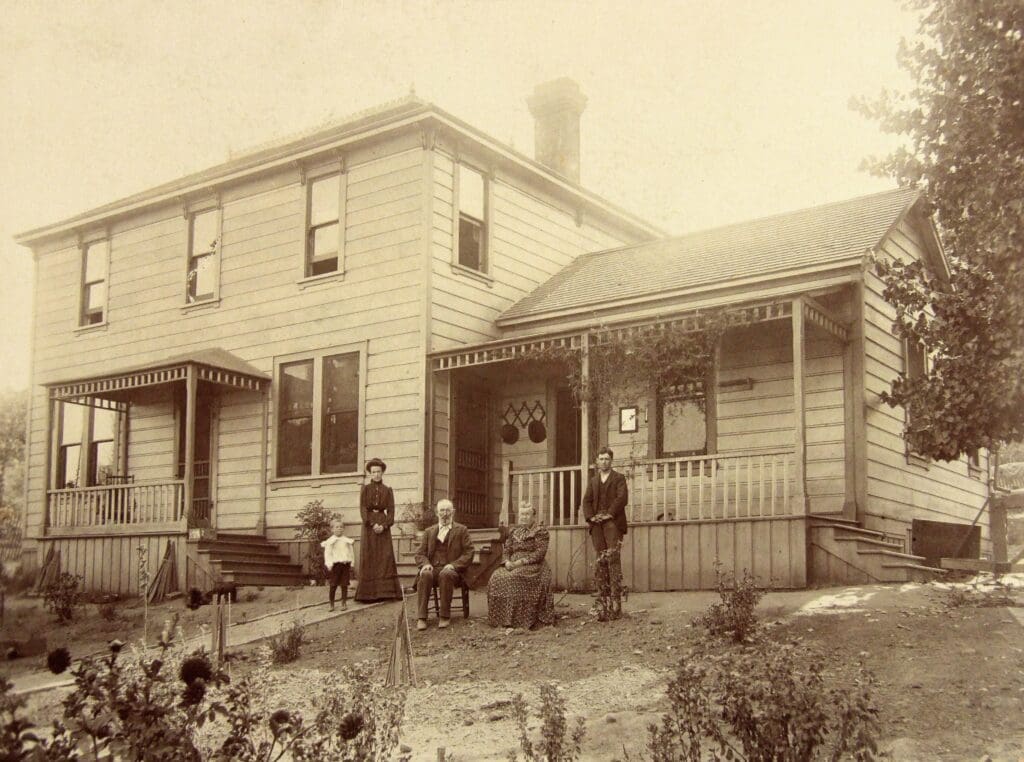 Ignacy Paderewski and the Central Coast
In 1887, at the age of 27, Polish born, musical prodigy Ignacy Paderewski made his concert debut as a pianist in Vienna, Austria. History, in different arenas, was about to be made by this talented and unusual man.
In 1891, Paderewski started touring the United States, being the first solo pianist to ever appear at Carnegie Hall. During the next twenty years, Paderewski would tour the U.S. multiple times. On one such trip, Paderewski discovered Paso Robles, a town known for the healing effects of its hot sulfur mineral baths. Becoming captivated with the area, Paderewski purchased almost 3,000 acres of west side Paso Robles land between 1914-1916, planting almond and fruit trees as well as Zinfandel and Petite Sirah grapes. Although missionaries had planted walnut trees and wine grapes many years earlier, Paderewski's entry into agriculture and growing grapes for wine is credited with jump-starting the recognition that this area was prime agricultural land, which would eventually lead to Paso Robles becoming one of the most prolific grape and almond growing regions in California.
Using his celebrity, Paderewski was also a moving force helping to establish a free and independent Poland. After the end of WWI Paderewski was appointed Poland's Prime Minister, and in 1919 was advanced to the role of Polish Ambassador to the League of Nations
Paderewski's next few decades were devoted to musical tours and agriculture; a move that would make him one with York Mountain for years to come. During this period of agricultural development, Paderewski built a solid reputation for growing quality Zinfandel grapes. In 1932, Paderewski would bring these grapes to York Mountain, where they were then made into wine by the York Brothers.
With the onset of WW2, Paderewski continued his political activism, conducting anti-Nazi campaigns first from Switzerland, eventually basing himself in London. In 1941, returning to the United States, Paderewski took ill, and at the age of 80, Ignacy Paderewski died from illness in New York City. Following his death, he was given a state burial at Arlington Cemetery in honor of his peace keeping efforts, (being the only foreign national to ever have been buried there).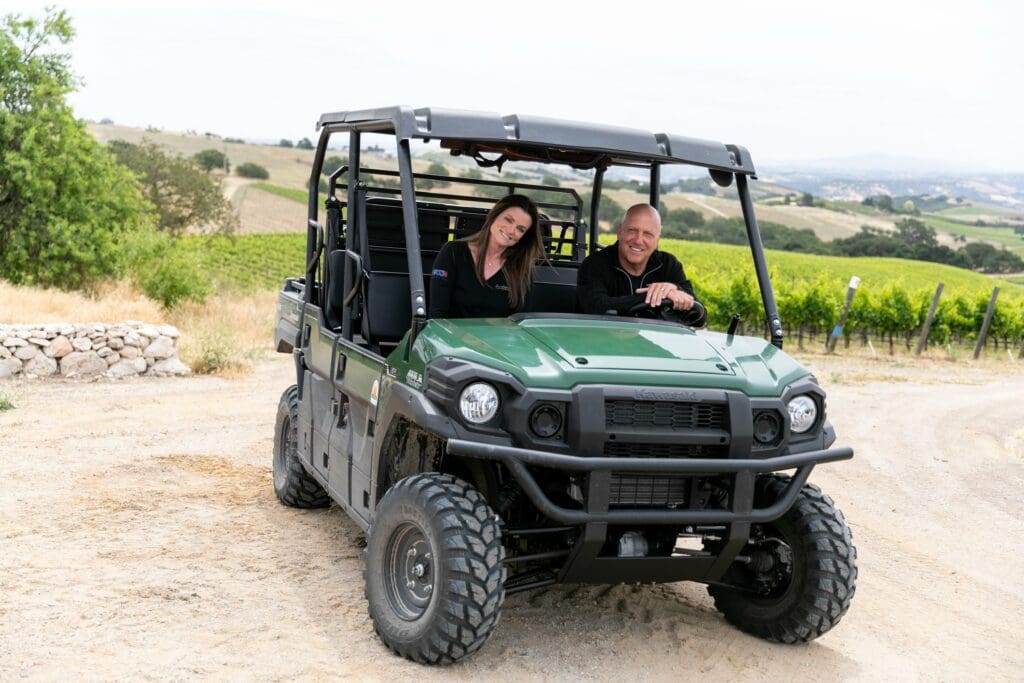 Bill and Liz Armstrong-keeping history alive, and making great wine
Following WW2, under several different ownerships, York Mountain Winery continued to operate and made wine up until the 2003 San Simeon Earthquake; until that time having produced wine uninterrupted for 121 years.
In the early 2000's, Bill, lover of Rhone style wines, scoured California in hopes of finding the perfect place to grow, produce, and make award winning wine. In 2004 Bill and his wife Liz purchased part of Paderewski's original property and in his honor, named it Paderewski Vineyard; as the expression goes, "the rest is (almost) history."
Engaging Justin Smith of Saxum Vineyards as consultant, the Armstrong's began growing grapes and started making wine. In 2007 Epoch Estate's first vintage was born. When Epoch first purchased the property, Paderewski's original vines were long gone. Zinfandel was planted in honor of Paderewski, with 2008 becoming the initial Zinfandel vintage.
A few years later in 2009, the derelict York Mountain Winery, which had sat empty since the devastating 2003 earthquake, went into foreclosure. The winery was saved when the Armstrong's purchased the old, historic building. Their plan was to renovate and preserve the structure, turning this historical structure into a premier tasting room. Following renovations, updates, and maintenance of the historical features of the building, in 2017 the Armstrong's reopened historic York Mountain Winery as Epoch Estate's tasting room.
The Armstrongs had now come almost full circle: They purchased land, property, and structure of significant historic value. They started growing high quality grapes, and then in 2009 the fourth part of this almost 200-year historic puzzle was added: The hire of Jordan Fiorentini (formerly head winemaker for Chalk Hill in Napa), as head winemaker.
The Magic of Wine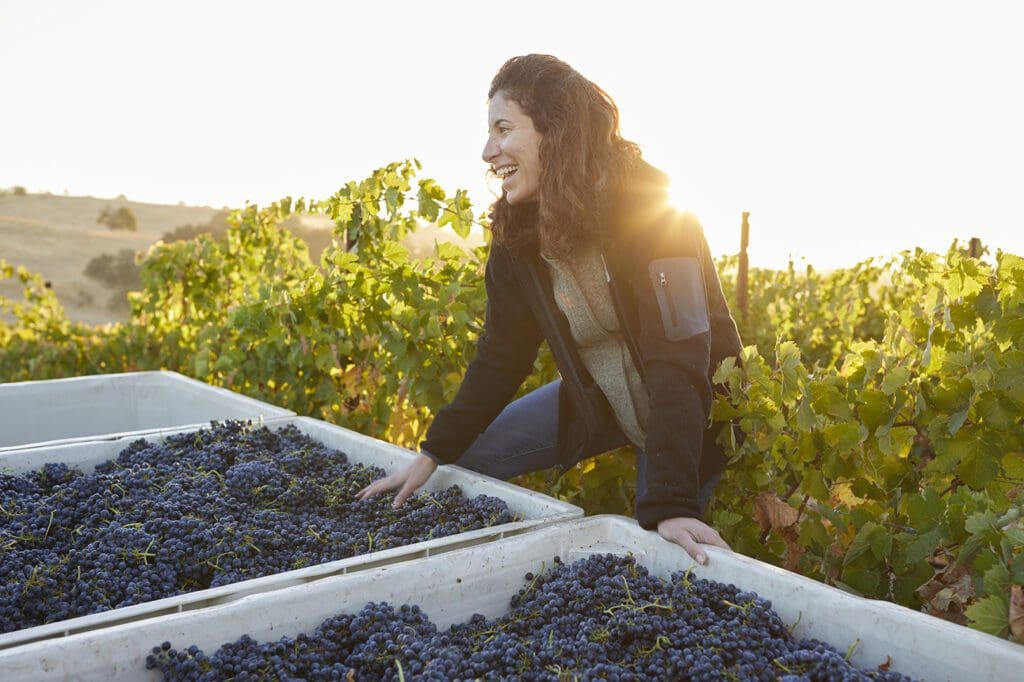 Jordan Fiorentini: Winemaker
When you meet Jordan Fiorentini, you can't help but notice her energy, laughter, enthusiasm, sparkling eyes, and passion for wine. I feel fortunate that I met Jordan shortly after she was hired in 2010 to head Epoch's winemaking program and have watched (and tasted) the progression of Epoch, Jordan and the magical juice that is put into their bottles.
Growing up in Atlanta, Georgia, Jordan's first "contact" (I'll leave that to your interpretation) with wine was when she was about six years old, as her father started collecting wine. Jordan specifically remembers a 1982 Bordeaux, and relates, "I understood that fine wine existed from a young age, which wasn't very normal for a child of the late 70's in Atlanta, Georgia."
Following a Dartmouth education, with a degree in Engineering and minor in Italian, in addition to taking "a bunch of visual art classes," Jordan took a few months off in 1999 to experience "harvest time" in California. As Jordan said: "I fell in love with the process of winemaking and the combination of art and science." Her next step included moving to California, earning her master's degree at UC Davis in Viticulture and Enology, which shaped Jordan's future. In 2003, as part of the UC Davis program, Jordan completed an internship in Tuscany where she met her future husband to be, who is also in the wine industry. Returning to California, Jordan joined the team at Chalk Hill as head winemaker. In 2010, Bill Armstrong approached Jordan to head the winemaking program at Epoch-and what a ride it's been since!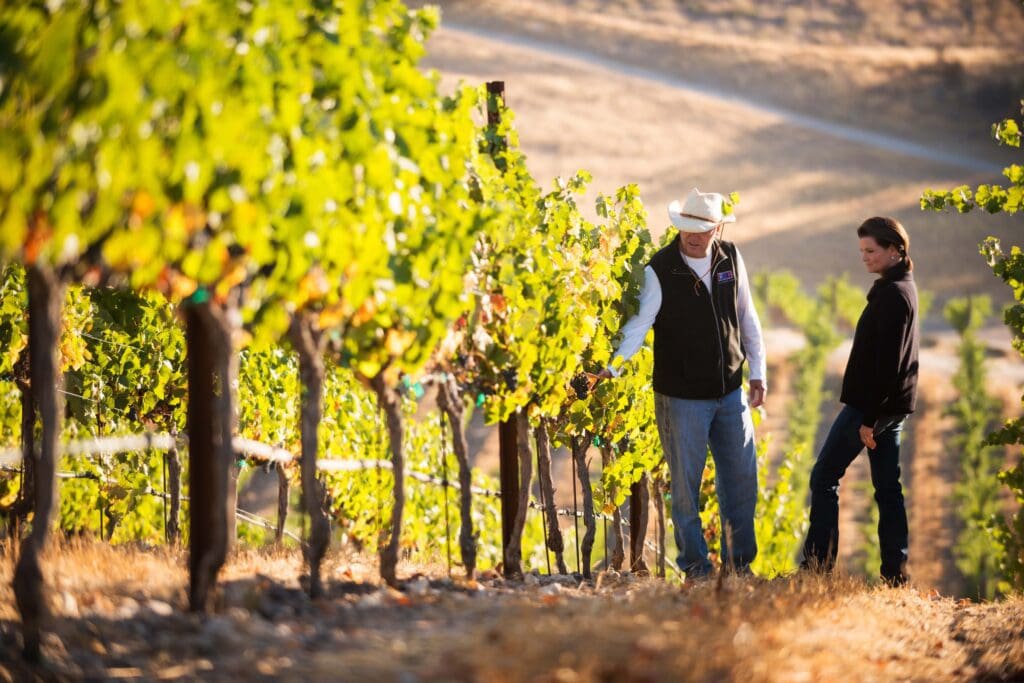 Wine and winemaking is personal. I have always felt that a winemaker bottles their own vision, passion, and personality. When you get to know Jordan, you begin to understand that personal part of her that she has imparted in the wines she produces, and the pleasure she derives from that. However, as much as Jordan loves making wine, working with the dirt, coming home with purple stained hands and teeth, what she loves most are the people. "What's kept me in wine are the people and the places. They are the ties that bind us all together with the mutual love and respect for the product." When you talk to Jordan about wine, grapes, and new creation year after year, this genuine feeling comes through.
People are important to Jordan and passing on her knowledge is as well. "I want to keep experimenting, doing outreach, and inspiring young winemakers to keep moving the needle towards doing what's right for the land, making wines that connect us all. I love inspiring all up and coming winemakers and many of those tend to be women, which is awesome and fitting."
When I talked about winemaking in Paso Robles with Jordan, she summed up what seems to be the general consensus about this "small," close-knit Central California agricultural community: "I love Paso's wine community. It was the gift that I didn't know I was going to receive when I moved here and what makes me grateful every day, to have chosen this place."
This statement, more than any other reflects Jordan's outlook on life and wine, which is "something to be savored, appreciated, enjoyed by many and to be grateful for the life you have."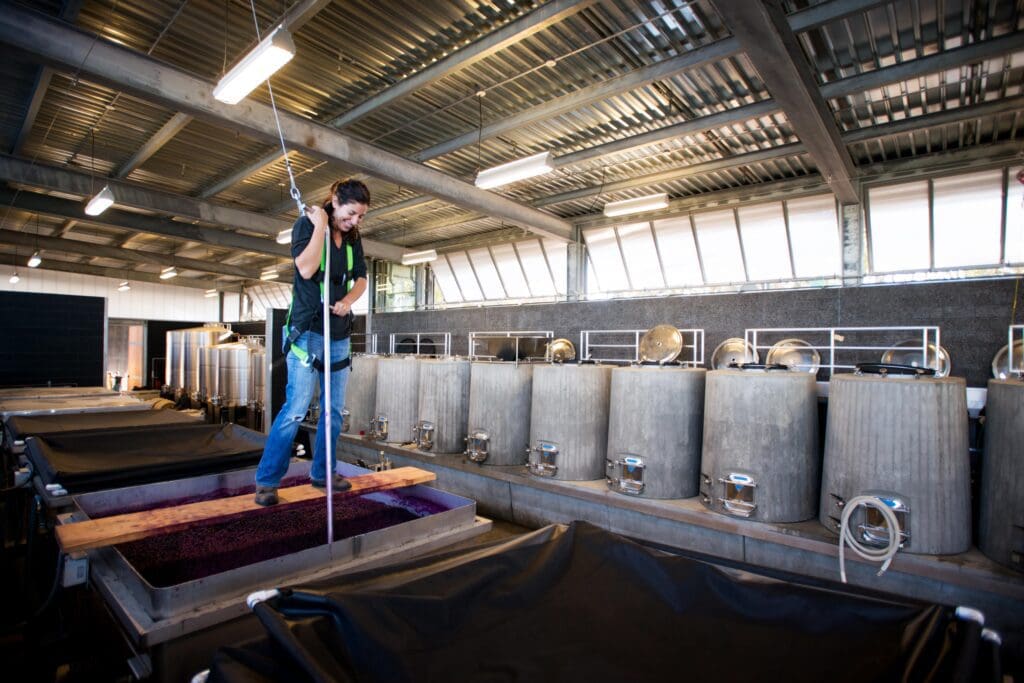 Jordan Fiorentini is the exclamation mark in a journey that started in 1852, when Andrew York made his first trip to California, subsequently purchasing land, growing grapes, and starting a winery. She is the exclamation mark on Ignacy Paderewski's journey, when he first visited Paso Robles in 1913-subsequently purchasing land and becoming a forerunner of the Central Coast's agricultural expansion, planting what would be the areas signature grape: Zinfandel. Jordan is the exclamation mark carrying out Bill and Liz Armstrong's vision of finding that "perfect" land for growing and making wines seeking perfection. Jordan is the continuation of a story not yet fully written, as she and Epoch Estate Wines honors and preserves a history dating back almost 200 years, one that defines the American Dream.
Enjoy the award-winning wines of Epoch Estate Wines, while learning more about Central Coast history and Paso Robles, when you visit Epoch Estate Wines, in the historic York Mountain Winery. And, lift a glass to Andrew York and Ignacy Paderewski.
Please make advance reservations for tastings by visiting the website: https://epochwines.com/
Fun Facts and History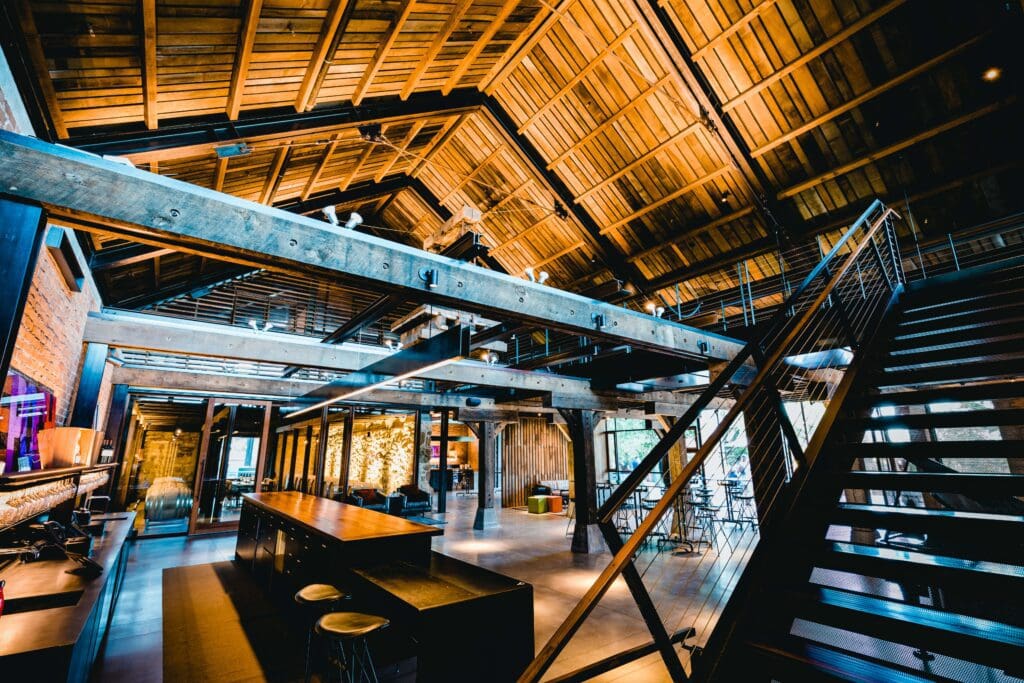 Andrew York's 1000-gallon fermenting tanks cost $16 each (1895).
Some of the original winemaking equipment is still on display in the tasting room.
Paderewski would regularly stay at the Paso Robles Inn.
Paderewski received an honorary Doctor of Law Degree from USC (1923).
Paderewski' body was returned to Poland in 1992 (with his heart-literally—remaining in America).
In 2017, Epoch completed the renovation of the original York Mountain Winery, and it opened as Epoch's permanent tasting room.
Epoch Estate Wines consistently receive high scores (up to 99) from the industry's leading reviewers.
Initially, Justin Smith of Saxum was a consultant for Epoch. When asked what they should blend their Syrah with, Justin's answer was: NOTHING! This is so good it needs to stand on its own. This has become the Block B Syrah (ask about how that became Block "B" when you visit).
The author was a volunteer tasting room attendant for several years, pouring at Epoch's temporary tasting room when they first opened. Even though York Mountain had not been operational or producing wines for several years, people would still ask if this was York Mountain Winery!
---
The PADEREWSKI MUSIC FESTIVAL is held annually in November, to honor their most famous resident: Ignacy Paderewski: politician, statesman, humanitarian, musician, agriculturalist. EPOCH ESTATE WINES is proud to be a major sponsor of this annual musical event. For information, please follow this link:
http://www.paderewskifest.com/paderewski-festival/
---
Special thanks to Jenna Martinez, Epoch's resident historian, whose senior project at Cal Poly SLO was on the York Family and Paderewski. Jenna has published a book on York Mountain History which is available in the tasting room for purchase; she is currently working on a companion book for Paderewski.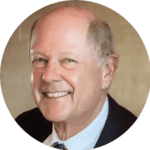 Don Sonderling is a freelance writer covering California's Wine Country lifestyle, and culture. He and his wife are constantly sipping their way from Santa Barbara to Napa, focusing on Paso Robles and the Central Coast, where they have explored for about 25 years. Don has earned his WSET2 (Wine and Spirits Education Trust) certification, has completed the Bourgogne Masterclass through the Napa Valley Wine Academy, and is a member of the LA. Wine Writers.
Focusing on the people and unique experiences to be had, Don's goal is to have people read about California's amazing wine country adventures, seeing it through his eyes, and say: "I want to go there, try that, meet them," and enrich the lives of others as his has been, by exploring California's wine roads.