It's no secret that the North and the South of Italy have a bit of a rivalry. We won't get into the specifics, but it's a very real thing. I myself have never been to southern Italy. A few years back I took an incredible trip through Rome, Milan, Chianti, and Cinque Terre. My paternal grandfather's family hails from the south, so a trip is most certainly in order. His family was from Potenza, a town in the region of Basilicata. I remember one time as a kid, I was at an Italian restaurant with my family. You know the kind with paper placemats? On the placemat was a map of Italy, and Potenza, my family's town, was on the map! There began my love affair with Italy.
Basilicata: Should I Stay or Should I Go?
Basilicata is not one of the more well-known regions of Italy. It's a mountainous, landlocked, under-the-radar area that just so happens to make some incredible wines. We'll get to that soon enough. In Basilicata, there are not a lot of commercial opportunities or ways to grow wealth. The region and its aging population lack an entrepreneurial spirit. Many young people leave Basilicata and go to other parts of Italy to find opportunities. It's an unspoken (or even a spoken) rule that if you want to make something of yourself, you travel to the North or abroad to start your business.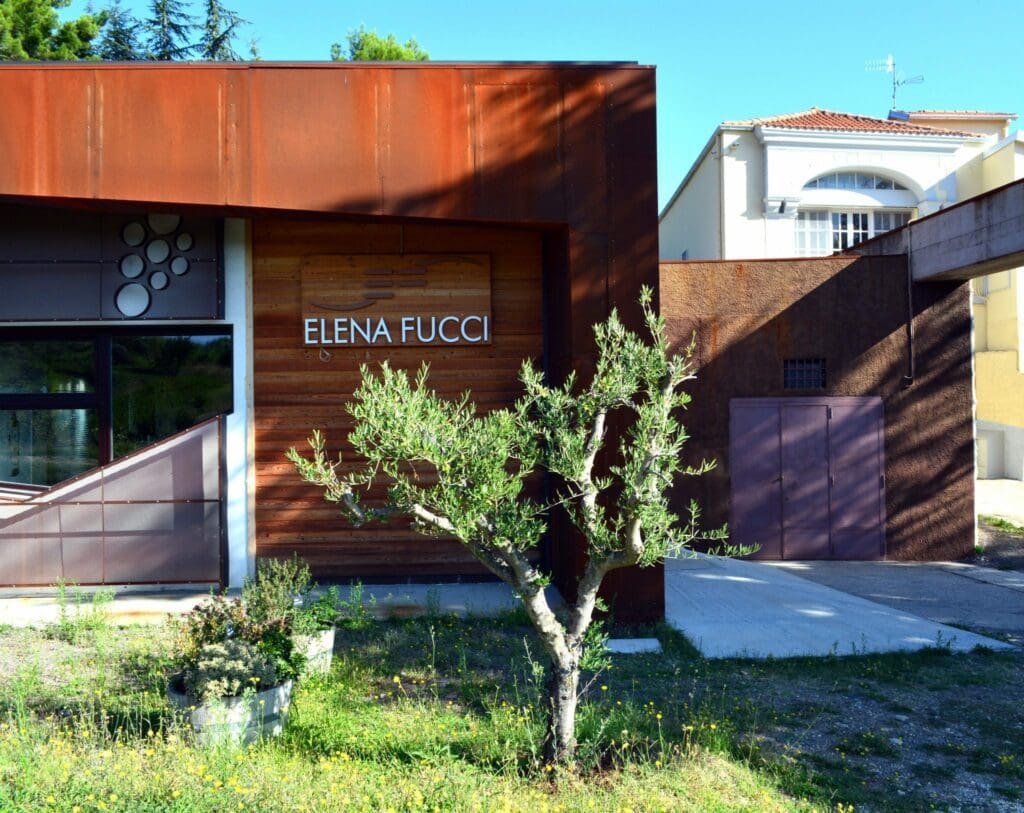 I recently sat down (via Zoom) with Elena Fucci, owner and winemaker at Elena Fucci and Laura Donadoni (aka the Italian Wine Girl), an ambassador of all things Italian wine. In this hour we learned the story of how Elena defied the odds, stayed in her hometown, and built a successful business and wine label.
Barile: The Heart of Basilicata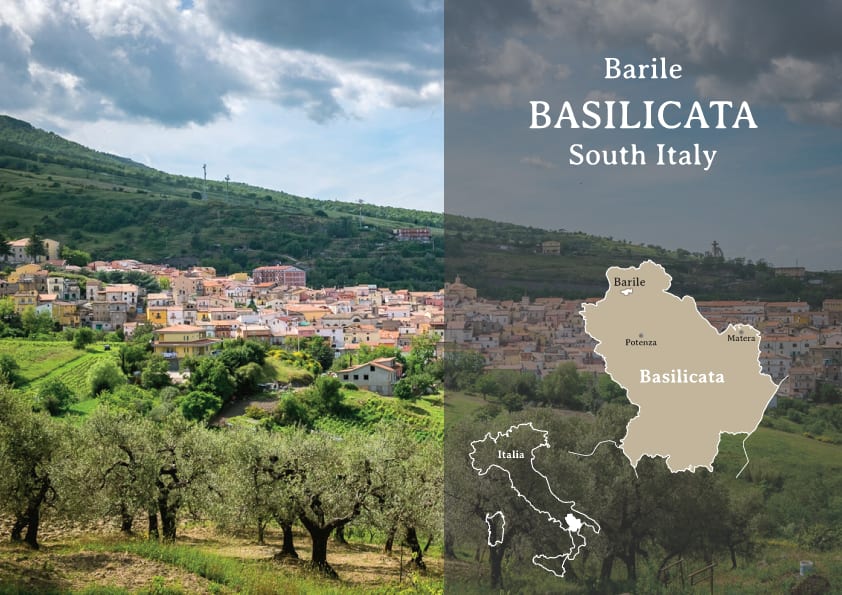 Elena hails from Barile, a town of 1,500 people in the Vulture area of Basilicata. Her father, grandfather, and great grandfather all grew and sold grapes, but they never made wine. The house Elena grew up in is surrounded by those same 6 hectares of vines her family tended. Her parents, both teachers, were near retirement, and the plan was to sell their vineyard and home, in the center of the vineyard. At 67 years old, the vines are the oldest in Barile. The idea was that they'd sell the property and give the money to their daughters to be able to start their lives elsewhere. Where there was more opportunity. This was not an easy choice, but it was the sound, prudent choice.
The Revolution of Elena
In 2000, Elena was studying genetics and engineering at college in Pisa. It was at that time that Elena got wind of her parents' plan to sell her childhood home and property. Without hesitation, she changed her schooling focus to viticulture and enology (the study of wine and of grape growing). This was the moment. The moment when everything shifted. Elena was not ready to let go of the special place where she grew up and the beautiful vines surrounding it. She believed strongly that it had a future and she wanted to be a part of it. At the young age of 18, she made the revolutionary decision to stay in Barile and to give her family grapes an identity.
The Importance of Legacy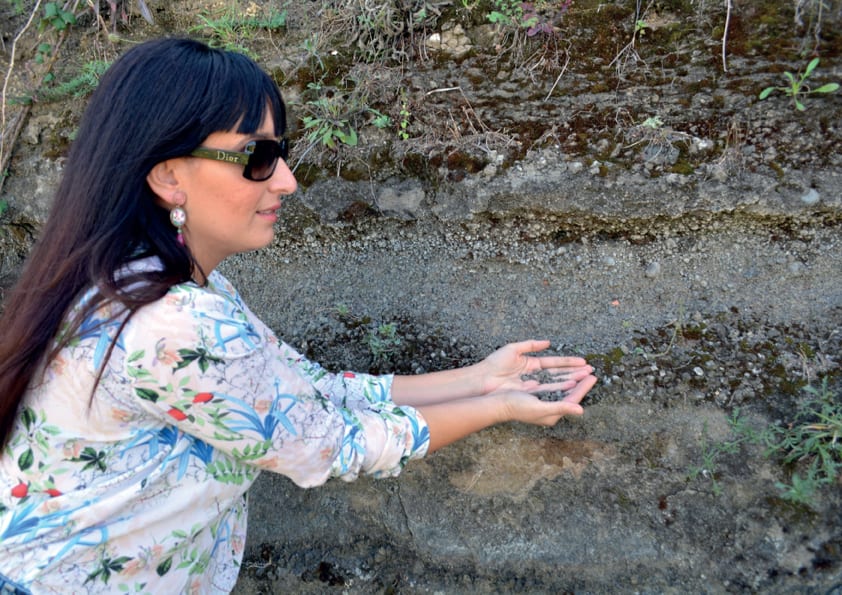 With the weight of her family's legacy on her shoulders, Elena started making wine with her family's grapes under the Elena Fucci wine label. As we went through the interview, Elena started tearing up a bit. It was quite sweet and also moving. I saw that the importance of what she did was not lost on her. The first Elena Fucci vintage of 100 cases was in 2000. It was all still an experiment at that point. Her first meaningful, commercial vintage was in 2004 when she made close to 600 cases. Elena now vinifies all the grapes her estate vineyard provides and no grapes are sold. They're now making 2,000 cases annually, whereas by law she can produce about double that, based on the size of her vineyard. But Elena intentionally limits yields (through winter pruning) in order to keep quality high. In the vineyards, Elena's grandfather, at 94, can be seen tending the vines and even driving a tractor!
Aglianico: The Star of the South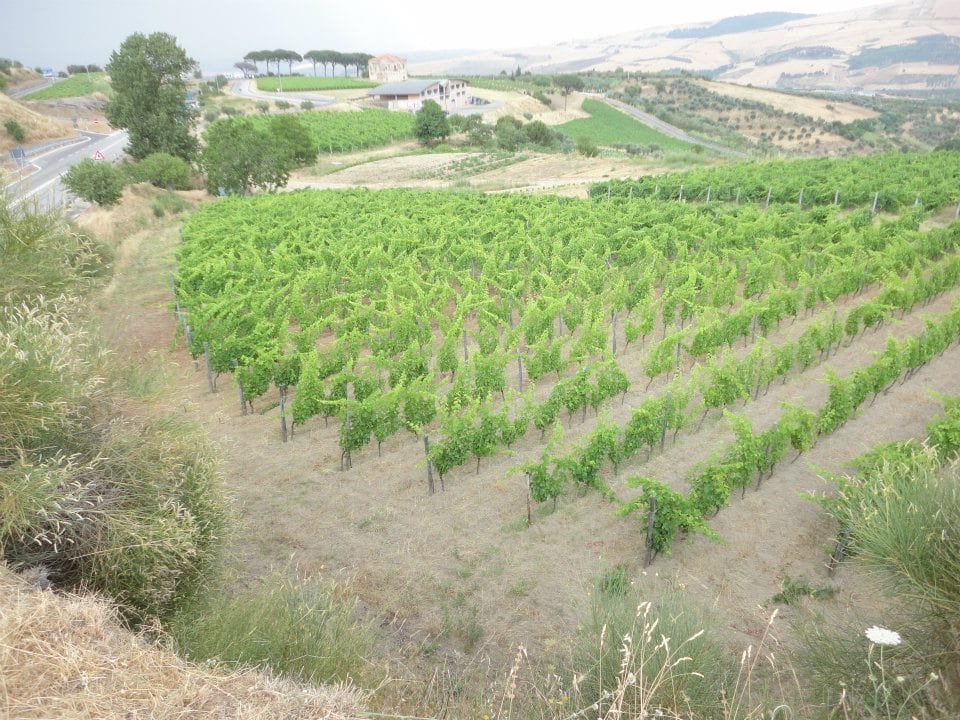 Aglianico is the dominant and well-respected local red grape, frequently referred to as the "Barolo of the South". Found in both Campania and Basilicata, the grape thrives in the Vulture area, known as Aglianico del Vulture, Basilicata's only DOC wine. Mount Vulture is an extinct volcano to the north of Potenza. This volcano left stratified soils with lava residue, debris, and ash, giving a graphite note in the glass. Aglianico serves up heaps of tannins and is the last to ripen in any vineyard it is in. Here at Elena Fucci, her vineyards are high altitude. The highest in Vulture, at 600m (approx 1800 ft).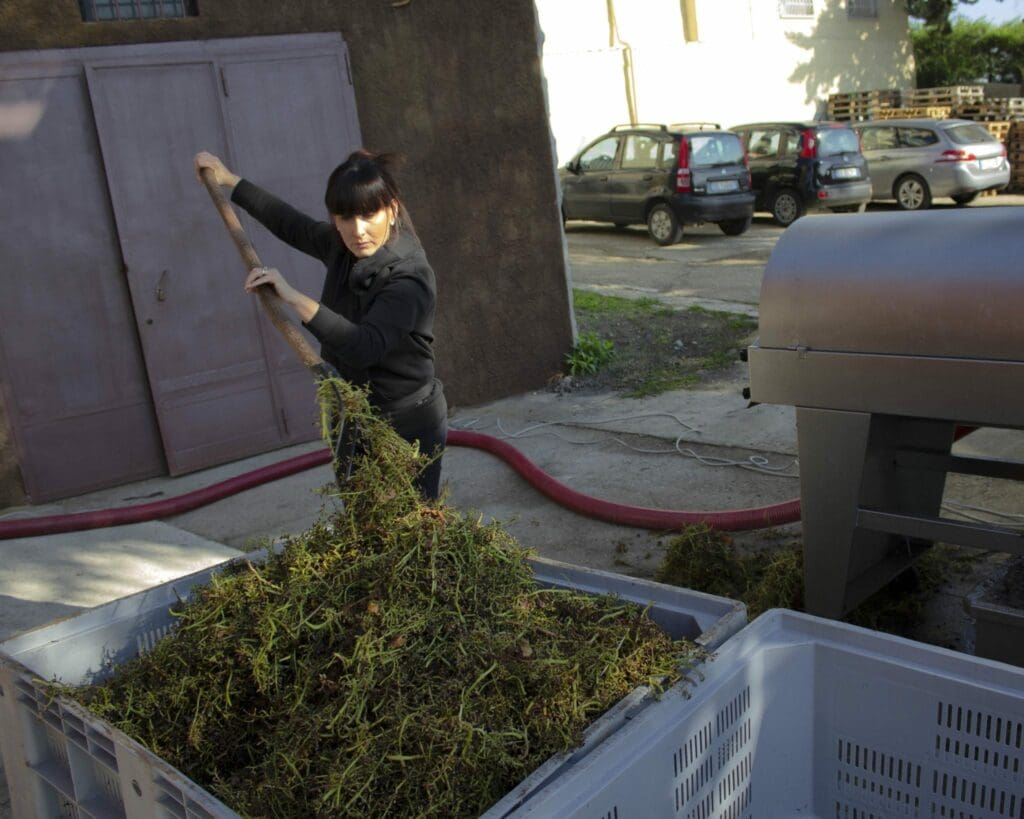 One Singular Sensation
Elena makes only one wine: Titolo. One vineyard, one grape, one label. The only variable is the weather. You expect wine from the south of Italy to be bold and ripe fruited due to warmer temperatures and endless sunlight. Some say the wines of the south are less elegant. Enter Titolo. The wine has been awarded the coveted top Tre Bicchieri award by Gambero Rosso an impressive 15 times.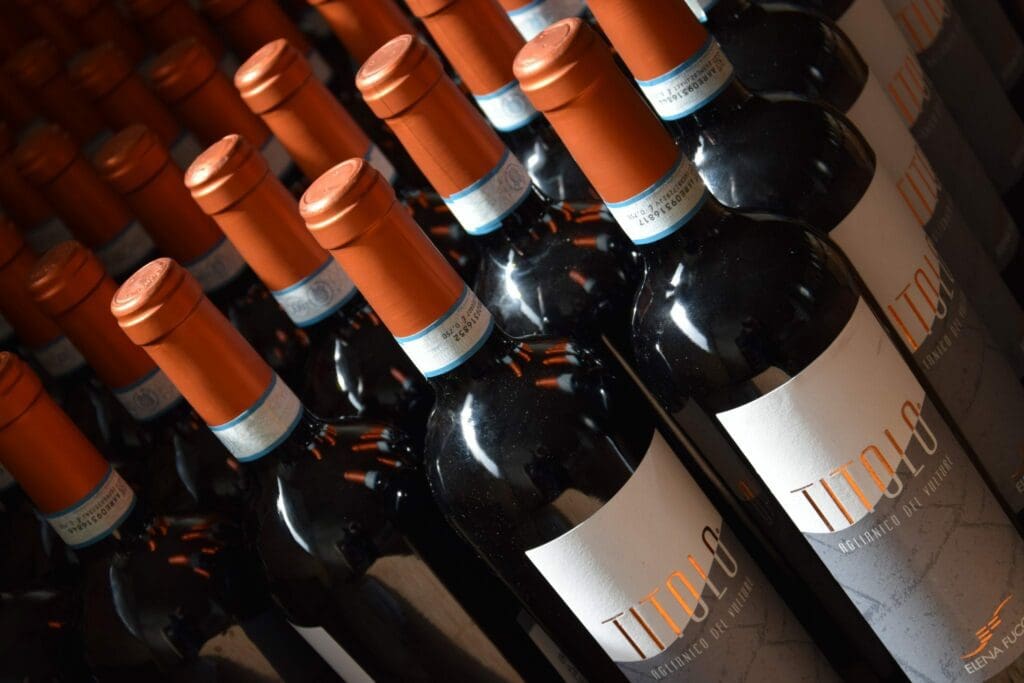 Elena Fucci Titolo 2016 Aglianico del Vulture DOC
Italy in a bottle. The tension/juxtaposition between finesse and rusticity is palpable. Classic Aglianico aromatic notes of sour cherry, plums, and balsamic. Plus, a soft floral through-line of sweet violet petals. Smokiness abounds, presumably from the use of smaller 200L barrels for aging. On the palate, we have a wine that is as dry as can be, yet there is a dichotomy of the sweet floral and balsamic notes. Quite a stunner. To be enjoyed with lamb or other grilled meats or perhaps some aged cheeses.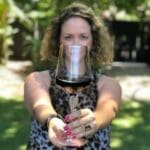 Brianne Cohen is an LA based event producer, certified sommelier, wine educator, and wine writer. During the pandemic, Brianne entertained over 7,000 people through her "Virtual Vino" online wine classes, regularly highlighting diverse (i.e. Black, BIPOC, female, and LGBT) owned wineries. She now offers both in-person (and virtual) wine tasting experiences for her corporate clients. Brianne regularly judges at international wine competitions, including the International Wine Challenge (IWC) in London and holds the WSET Diploma certificate. She writes on her own blog and for outlets such as Decanter, Vintner Project, and Kiplinger. She also holds an MBA from Loyola Marymount University. Brianne Cohen Wine & Events is a certified woman-owned business with WBENC.