Classic rock pumped from the jukebox at a vinyl-themed Manhattan steakhouse as Enrique Tirado greeted all to a wine dinner hosted by Don Melchor. Their exclusive winemaker since 1997, Tirado shared: "I see cabernet as my instrument, allowing us to achieve different notes, which harmonize with precision and artistry to make a world-class expression of Cabernet Sauvignon."
That's music to the ears of Monarch Wine, whose central passion is the intersection of wine and music. Like a perfect song – when a wine soars, evolves, then soars again – the experience is captivating. It certainly was when we shared a bottle of Don Melchor 2020 with Tirado, a remarkable wine that deserves our attention.
Viña Don Melchor, a Puente Alto Cabernet Sauvignon of the Chilean subsidiary of Viña Concha y Toro, was named after its founder. Don Melchor was a forerunner in the 19th century movement to bring noble grape varieties from Bordeaux to Chile's Maipo Valley.
Today, Concha y Toro is more widely known as a global brand with distribution extending to 125 countries. Viña Don Melchor – showcasing the region's profound potential and paving the way for a new era of world-class Chilean wine – is their pièce de résistance.
Don Melchor was founded upon three pillars: impeccable legacy, unparalleled terroir, and a deep understanding and mastery of making world class Cabernet Sauvignon. Composed of Cabernet Sauvignon, Cabernet Franc, Merlot and Petit Verdot, Don Melchor reflects the painstaking attention that goes into choosing the complex blend for each vintage. Few wines are crafted with so much effort in determining the final blend, an approach Tirado calls the 'Beauty of the Composition' to capture the artistry that defines each vintage.
Climbing A Picturesque Ladder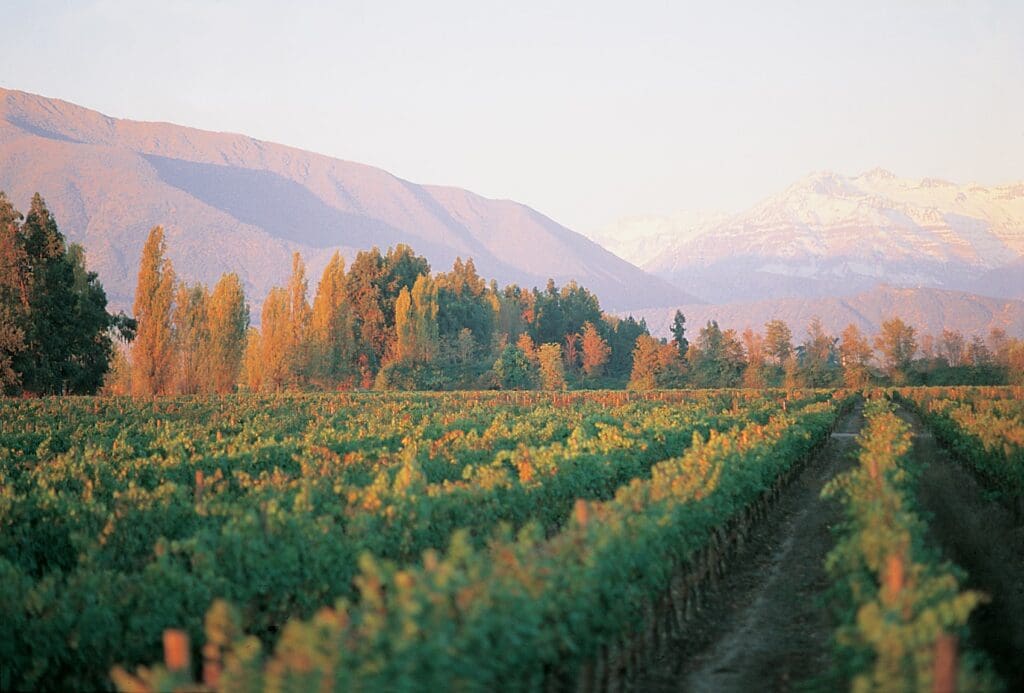 Planted in 1890, Don Melchor's gorgeous vineyard rises 2,100 feet above sea level at the foot of the exquisite Andes Mountains, upon the bank of the Maipo River – 127 hectares divided into seven primary parcels, with 151 sub-parcels patiently curated within that to further isolate the unique character of the micro terroir of each piece of land. The average vine here is over three decades old, with 90% of the land planted with Cabernet Sauvignon, 7.1% Cabernet Franc, 1.9% Merlot, and 1% Petit Verdot. The distinctive soils, Andean breeze and generous climate are essential to the character of the wines, allowing tannins, color, and aromas to ripen to perfection.
For Enrique Tirado, Don Melchor was his destiny. He joined Concha y Toro in 1993, fresh out of college, and became part of the winemaking team just two years later. By 1997, Tirado was the exclusive winemaker, and became CEO of Viña Don Melchor in 2019. It's a rise that reflects his drive and dedication. Don Melchor is Tirado's life-long obsession. 
Tireless in his ongoing study of the soil and climate, Tirado strives to implement the new technologies in agricultural management and the winemaking process – anything to earn him full knowledge of the vineyard and obtain the best expression of Cabernet Sauvignon in Puente Alto.
In conversation with the passionate and charismatic Tirado, you know you're in the company of someone who deep dives into the philosophy of wine and the artistry of winemaking, "My mission is to craft a very fine wine with intense expression and a very precise definition of the flavors. But it has to have maximum emotion. It is very important to make a wine that produces an emotion."
An Annual Journey To Excellence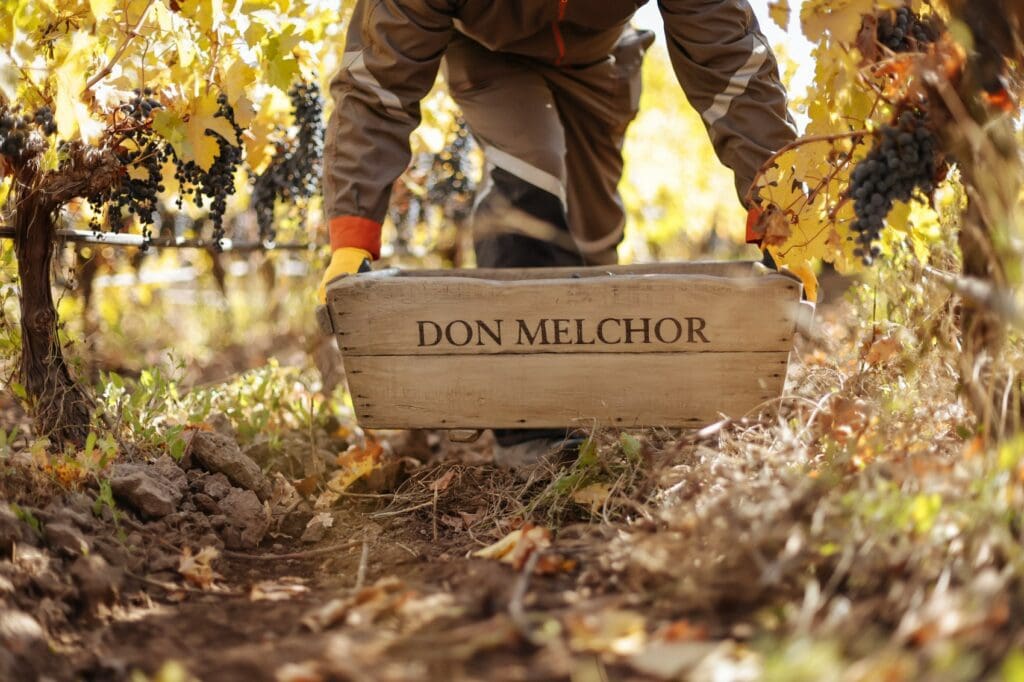 Each year, Tirado carefully selects grapes from over fifty of Don Melchor's lush parcels and travels with them to the small and lovely Bordeaux town of Lamarque. There he collaborates with legendary wine consultant and expert blender Jacques Boissenot, who has worked with the most prestigious Châteaux of Bordeaux – as well as his son, Eric.
Together, the three select and blend the juice of the parcels with meticulous precision, until the perfect final blend is discovered.
Each new vintage of Don Melchor is aged in French Oak barrels for 14–15 months, then a further year upon bottling to develop the complexity and elegance Don Melchor is known for, "We make 65 to 75 of small tank vinifications to collectively represent the complexity, distinct flavors, aromas, textures and colors of our terroir. Creating the final assemblage of Don Melchor is like painting in many colors and tones to illustrate the beauty of this extraordinary vineyard."
Every bottle must achieve a beauty of composition,"This is my true obsession. I use technology as a tool to attain a deeper understanding – but watching and caring for each vine is how we attain the perfect balance in each vintage."
The second vintage, Don Melchor 1988, became the first Chilean wine to be named in Wine Spectator's Top 100 Wines of the World. It has since placed nine times, including three placements in the Top 10. The 2018 vintage accomplished an even greater feat when it became the first Chilean wine to receive a perfect 100-point score from James Suckling. Never one to rest on his laurels, however, Tirado strove harder and found an even more delicious way to raise his own bar.
A Whole New Perfection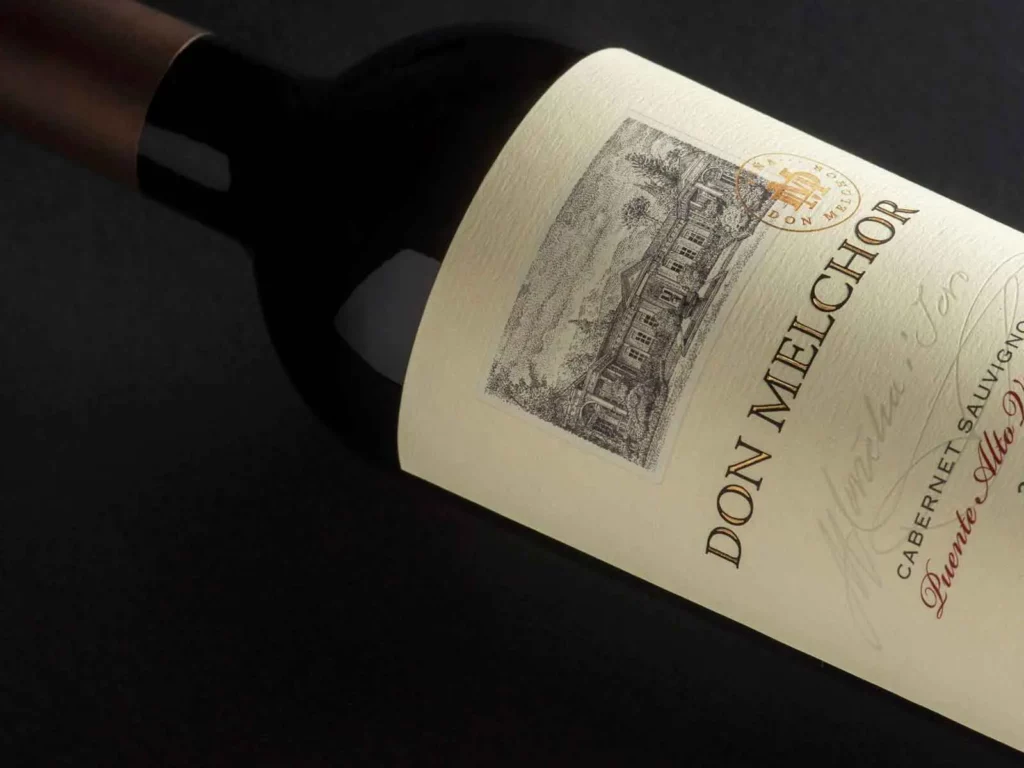 Don Melchor's 2020 vintage is the winery's best expression yet, ranking above other first-rate harvests such as '12, '15 and '18. Its deep complexity reflects the intriguing duality of their terroir. The 2019-2020 season stood out for high temperatures and reduced rainfall, resulting in a far drier season. That pushed the harvest forward. Cool nights during ripening allowed Tirado to preserve all of the intense fruit expression in the wines, accompanied by the characteristic elegance of Puente Alto itself.
Don Melchor 2020 is comprised of 92% Cabernet Sauvignon, 6% Cabernet Franc, 1% Merlot, and 1% Petit Verdot. It is aged for 15 months in French oak barrels: 71% of them first-use and 29% second. The wine has an alluringly deep violet color and an intense and aromatic complexity of red fruits – together with floral notes of violets and roses. On the palate, it mesmerizes with a soft spell and superb freshness, velvety texture, lush body, and a very long and persistent finish that pays tribute to the elegance and power of Puente Alto. The wine has an aging potential of 35 years.
"True Chilean Cabernet"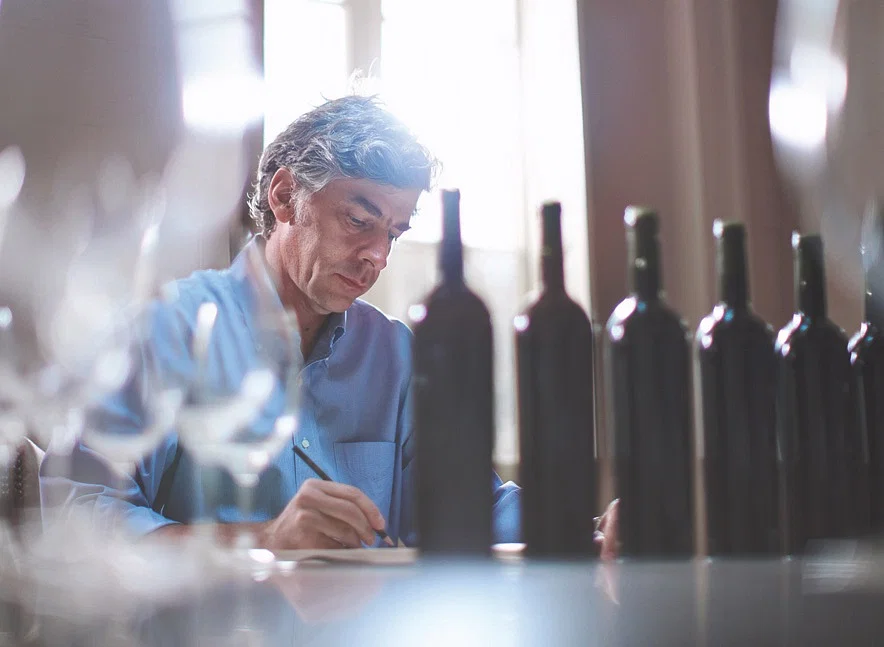 Tirado gives an enchanted smile when asked about his destiny as part of Don Melchor, "The first time I tasted Don Melchor I was at university developing my title thesis. I had known about the wine, but had not had the opportunity to taste it. I attended a blind tasting of iconic wines, featuring the 1989 vintage. When I tasted it I felt something special and unique, and a sense that there was a link between the wine and me. It's hard to explain, but something in it seemed familiar and intimate. The complexity and the balance in the expression fascinated me. The complexity of flavors captured me, and here I am today."
On his journey, Tirado continued, "Being part of Don Melchor's history fills me with deep pride. Working so many harvests gives you a different approach to wine; it becomes an extension of you. However, none of this would be possible without the exceptional team working in Puente Alto. The team places great value on our terroir and shares great responsibility for making an exceptional wine every year. The creation of Don Melchor is very particular and differs a lot from the creation of other wines."
You can change a lot about wine, but not where it came from. Don Melchor is an example of a wine that exudes a sense of place and Puente Alto's unique characteristics. As Enrique Tirado puts it, "Our wine truly expresses the vineyard, the Andes, and the Alto Maipo Valley. We're not trying to be Bordeaux or Napa. This is true Chilean Cabernet."
Don Melchor is uplifting Chilean wine to a remarkable level and belongs in every conversation about world-class expressions of Cabernet Sauvignon. A bottle (or a few) of Don Melchor 2020 is a must-have for your wine collection to be saved for that special occasion.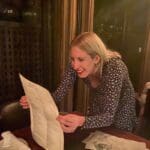 Sicily Cronin is a writer and publicist with a passion for wine that stems from being that curious child at the dinner table. With over 15 years of experience in global marketing, communications and event planning, Sicily has a long-term interest in the unique role that wine plays in society around the world and the intersection of wine and culture. She has traveled to more than 50 countries and is thankful to have tasted through many of the world's greatest and emerging wine regions along the way.