What is the best wine you ever had in your life? This simple question will instantly stir the juices of your memories.
It could be that special Napa Cab you & your best friend savored during your wine country trip, or some will recite the Vintage Champagne they sipped at the Eiffel tower, some might say the Chianti in the straw bottle with a great pizza at an Italian Trattoria, and some will only remember the time they watched the sunset on a perfect night, and she was wearing a red dress.
Wine is a reflection of life. Wine does this to you. Wine will connect you to your experiences.
But does it have to be expensive to evoke those feelings? Well, that's entirely up to you. At what point does spending a small fortune on a bottle of wine become the entire experience in itself? Like anything else in life that is hard to attain, it becomes more desirable. Price points aside, what I do notice is that wine enthusiasts and top collectors alike, continue to be smitten with Cult Cab's posh branding & privileged exclusivity. But what about the rest of us, well, I have some incredible recommendations later in this article as to how you can experience these opulent gems created for the privileged upper crust at a fraction of the price.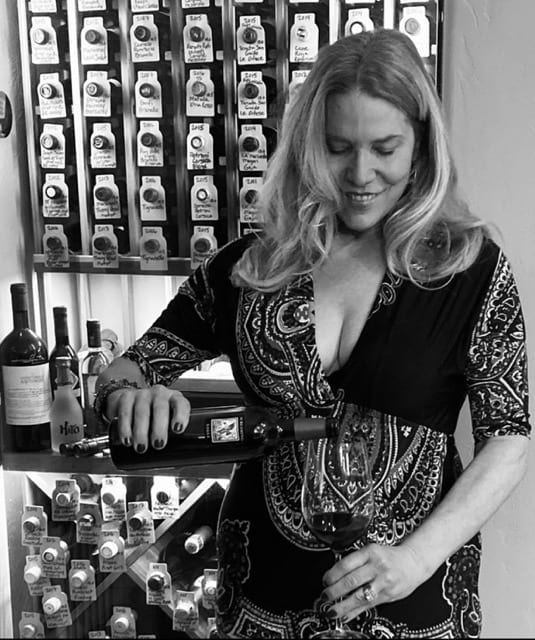 Cult Cabs Stirring Questions
What is a Cult Cab? Why are they so expensive? Do they taste better because they break the bank? Curious guests ask these questions all the time "Have you ever tasted Screaming Eagle?" "Have you ever tasted Harlan?" "Does anyone ever really buy these wines?" The answer is a resounding yes, yes & yes. The mere topic of Cult Cabs raises so many questions, people are just plain curious, so here I am, let's roll up our sleeves and dive right in.
In simple terms, Napa Valley Cult Cabs are luxurious, exclusive, tremendously pricey, 100-point scoring, trophies. They are crafted for those with the deepest pockets and only a lucky few ever get the chance to taste them. These unattainable wines have multiple roadblocks for the average wine lover. The first obstacle is the fact that the wineries do not offer visits or wine tastings, as they are not open to the public. The sheer availability of these wines is very, very limited as they only produce on average about 500-1000 cases annually. To even be considered eligible to purchase these wines you must be on the Cult Estates allocation mailing list, which in itself has a waitlist of many years.
Cult Cabs are highly sought after by collectors worldwide. Broken down, it's really the supply and demand of luxury goods. These wines are produced in very small productions each vintage year so there is not an endless supply of these treasures available. Absolutely no expense is ever spared in the vineyards or in the winery when producing one of Napa's profound Cult wines. They consistently derive perfect scores from top wine critics every single vintage and possess all of the elements of greatness. Power, elegance, extraordinary complexity, compelling richness, and remarkable ageing potential.
The History Of Cult Cabs
So how did this Elite classification of California wines evolve?
In 1979, a youthful Bill Harlan set out to find a property in Napa Valley. Harlan's first property was previously owned by Roberts Mondavi's dad, Cesare Mondavi. Harlan transformed that property into Merryvale winery, which was the beginning of his hands-on training in every aspect of the wine industry. Then he got the call that would change everything, a luncheon invitation from Robert Mondavi himself. At that lunch, Mondavi painted a vision for the future of the Napa Valley, which mirrored the lavish greatness of Bordeaux and Burgundy in France. At the end of that lunch, Harlan was invited by Mondavi to travel to Europe to learn first hand about the history and pedigree of the Great First Growth Chateau's and Grand Cru's and transport those ideals back to the Napa Valley. This would eventually help catapult Napa to the prestigious wine-producing region it is today and initiate Harlan's quest for greatness. Shortly thereafter, Bill found and purchased the property in Oakville that would become the Cult status Harlan Estate in 1984.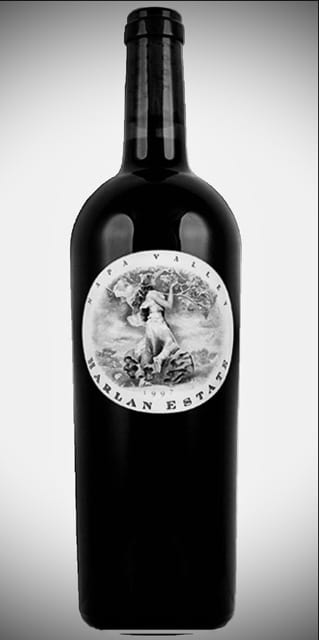 Harlan developed a 200-year plan with his vision of creating a First Growth Bordeaux in Napa. A long-term vision to build a winegrowing domain that would last multiple generations. The flagship wine he created is Harlan Estate, one of the most sought-after wines in the world. It's inspiring to think about how Harlan set out on such a monumental quest. They created their second and third First Growth quality labels, Bond in 1997 and Promontory in 2008. This vision of next-generation has become a reality as over thirty years down the road, his son; Will Harlan is heading up, Promontory Estate as Managing Director. A surprising move is that this second-generation Cult Estate is actually opening its doors for the first time to welcome enthusiasts & collectors alike to visit the estate & taste their pedigreed wine. Though, not too surprising, a reservation will set you back $200 per person.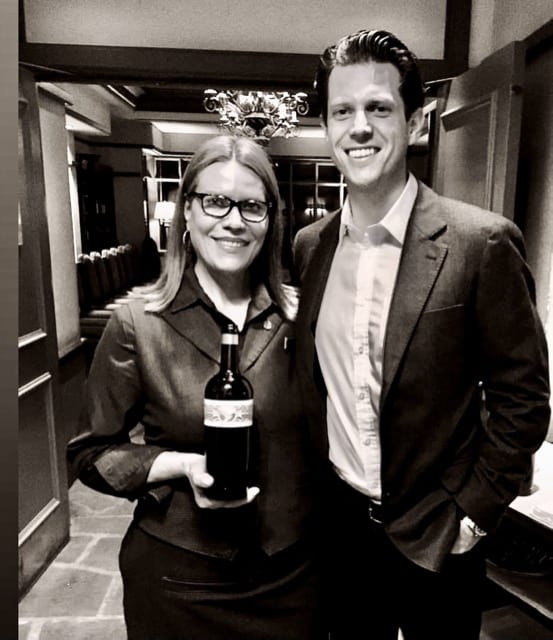 They say timing is everything and I would have to agree, right as the Napa Valley Cult Cab phenomenon was beginning to take roots at about the same time the Bay area, Silicon Valley dot com boom was occurring, and this infused a young, tech savvy population with great expendable wealth and a thirst for world class wines and price was no object. They didn't have to look any further than right up the street to quench their thirsts and so the mystique of the Cult Cab had an audience with the bankrolls to match.
How Much Would You Pay For Perfection?
Once Harlan's California red wine royalty hit elite wine lists and started fetching prices upwards of $1500 a bottle, the glass ceiling was broken for California Cabernet. Fun Fact: in 2000, ten magnums of Harlan sold for $700,000 at the Napa Valley Wine Auction! This led the Napa Cult Cab movement with pricing never seen before, on par with the likes of Chateau Margaux & Chateau Mouton Rothschild in Bordeaux. This paved the way for other wineries to set their sights on producing wine for this new "Cult Category"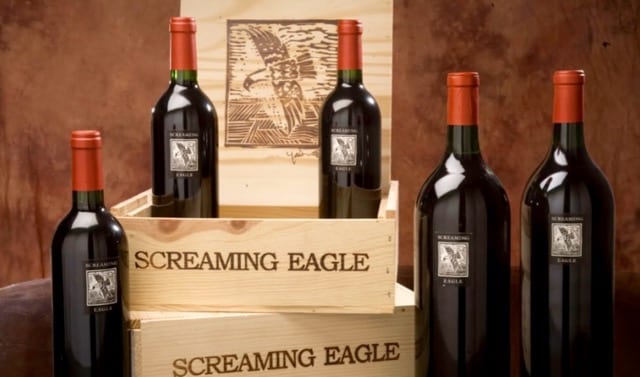 Which brings us to the King of Cult Wines, Screaming Eagle. Is it good? Yes, it's very, very good… but if Harlan broke the glass ceiling for high prices, Screaming Eagle shot through that ceiling and into outer space! This wine can fetch upwards of $4500 per bottle, and you can only find it on the most exclusive wine lists in the world, or in high-end luxury collectors wine cellar. A Six Liter bottle of Screaming Eagle sold at the Napa Valley Wine Auction for $500,000! This boutique winery is also closed to the public and we can certainly reference the supply and demand topic again as both the Estates allocation list and waiting list are at maximum capacity. There's a waitlist for the waitlist!
I believe there are no coincidences that led the original owner, former Real estate professional, Miss Jean Philips, to seek advice from the Mondavi Estate as well, & also meet & hire Richard Peterson for consulting. This path led her straight to Richard's daughter, the incredibly talented Heidi Peterson Barrett as Screaming Eagles' first winemaker.
Fun Fact: Screaming Eagle was founded by a woman and had a female winemaker during its initial run of Cult Wine success. You go girls!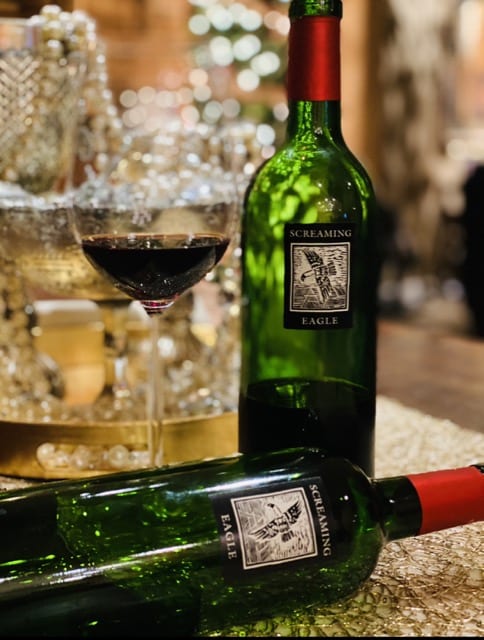 Cult Cabs perfect 100 point scores from top wine critics fuel the demand of these legendary beauties, I feel fortunate as I am exposed to these wines regularly through the elite clientele that I take care of as a Sommelier. I'm also thankful that I have tasted multiple vintages of these wines side by side, so trust me when I say, these are extraordinary representations of what happens when the perfect combination is brought together, the top terroir in California colliding with the best winemakers & consultants, and, voila…. magic in a glass! Now the likes of elite players like Scarecrow, Colgin, Bryant Family, Schrader, Dalla Valle, and others have joined the Cult game & there's no looking back.
Cult Cabs For All!
So for my extravagant readership adding any of these icons to your collection is a must if you want to impress, but what about the rest of us? Those who dream of sipping magic in a glass but cannot justify dropping a months mortgage payment on a single bottle of wine. Is there ever hope of tasting such spectacular quality? Well, the answer is an enthusiastic yes! I've got good news for you friends, in the history of wine making we are living in the best of times with quality wine across the board. This is, thanks in part, to wines continued growing popularity with younger generations, global interest and vast fortunes that have been poured into wine production. Combine that with advances in technology and science related to viticulture and the abundance of up and coming talented wine makers. We are in a golden age to be a wine connoisseur.
So here's some great news, my fellow connoisseurs you will love to hear… you don't have to break the bank (as much) anymore to sip on great juice. Check it out! Most Cult producers are now making a "Second Wine". So you ask, what's the story with that? Well, these great offerings are made with exactly the same pedigree from start to finish as the Grand Wine; the only difference is usually that the vines are still too young and not ready, just yet, for the Top Wine. Sometimes, the blend will also be slightly different. But that's okay; opulence and value intersected so you can now experience the Cult wine phenomena. Oh! By the way, don't think these Second wines are of any lesser quality. The Critics agree! And they are racking up the wine scores to prove it. So please indulge yourselves! With just a little research, everyone can enjoy wines of greatness from the Cult category.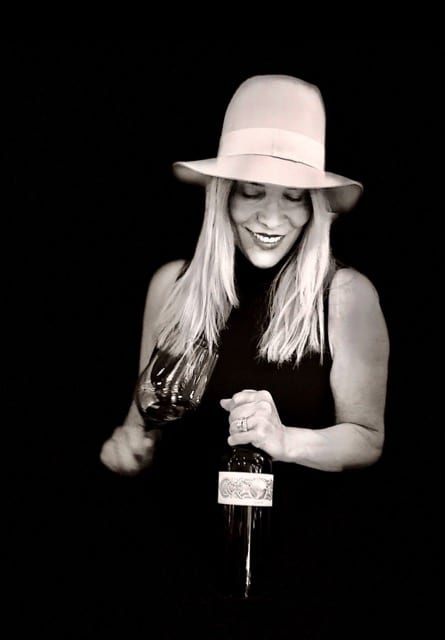 Recommended Cult Cab Second Labels
Following are some of my favorite recommendations for you to look for.
Harlan's Second label is "The Maiden" which will run you somewhere around $250, Bryant Family "DB4" is their Second wine priced at around $150, Look for Scarecrow's Second label called "M Etain" for around $175, Dalla Valle's Second label is "Collina" at $105 and lastly, Schrader's Second label is "Double Diamond and can be found for approximately $80. Don't forget that the producer's Second wines are luxurious and of first-rate quality. An exciting experience awaits you. So what are you waiting for?
So in the end, let's never forget that it's not how much you pay for the wine in your glass, it's more about creating experiences & memories with the people you care about and sometimes it's just the perfect sunset and that red dress.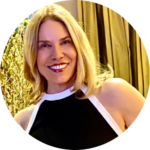 Paige is a Certified Sommelier with The Court Of Master Sommeliers and resides her talents with The Pebble Beach Resorts at Peppoli Restaurant, she also holds her degree as a Certified Sherry Specialist with the Regulatory Council of Jerez Spain. Paige has aided as an honorary designer for Georg Riedel of Riedel Austrian Crystal in the design of the updated Zinfandel Crystal glass series.