Climate change, its effect on the environment, the earth, and the wine industry has been an ongoing conversation for decades.
During 2022 California experienced several extreme climatic events. First, there was a late, intense spring frost, followed in September by a vicious heat dome lasting eleven days, resulting in relentless record-setting temperatures throughout California's wine regions.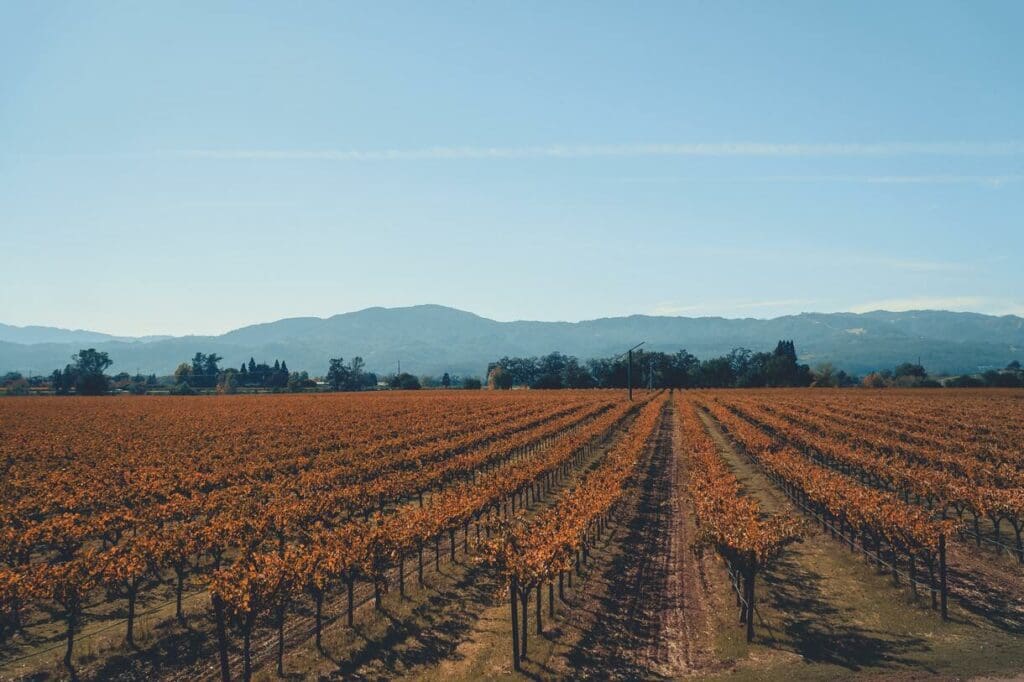 Changes in climate affect the way growers and winemakers plan for the future. This past November, following these excessive weather events, my wife and I took a two-week road trip through Central and Northern California's wine country. We had the opportunity to delve into the subject of climate change with wine industry leaders, discussing short, intermediate, and long-term effects, and especially, their thinking on how to tackle this ever-present challenge while continuing to grow quality grapes to craft amazing wines.
I would like to thank everyone I met with, especially the following, for their time and candid, educational, historical, and thoughtful comments.
Angelina & Alycia Mondavi (Dark Matter Wines), Arnaud Fabre (Benom Wines), Carl Bowker (Caliza Winery), Guillaume Fabre (Clos Solene), Jason Haas (Tablas Creek), Jordan Fiorentini (Epoch Estate Wines), Josh Uran (The Caves at Soda Canyon), Philipp Pfunder (Law Estate Wines), Renee Ary (Duckhorn Vineyards), Wes Hagen (Ranchos de Ontiveros) and consulting geologist, Benjamin Schupack.

Climate Change, Climate Chaos and Human Behavior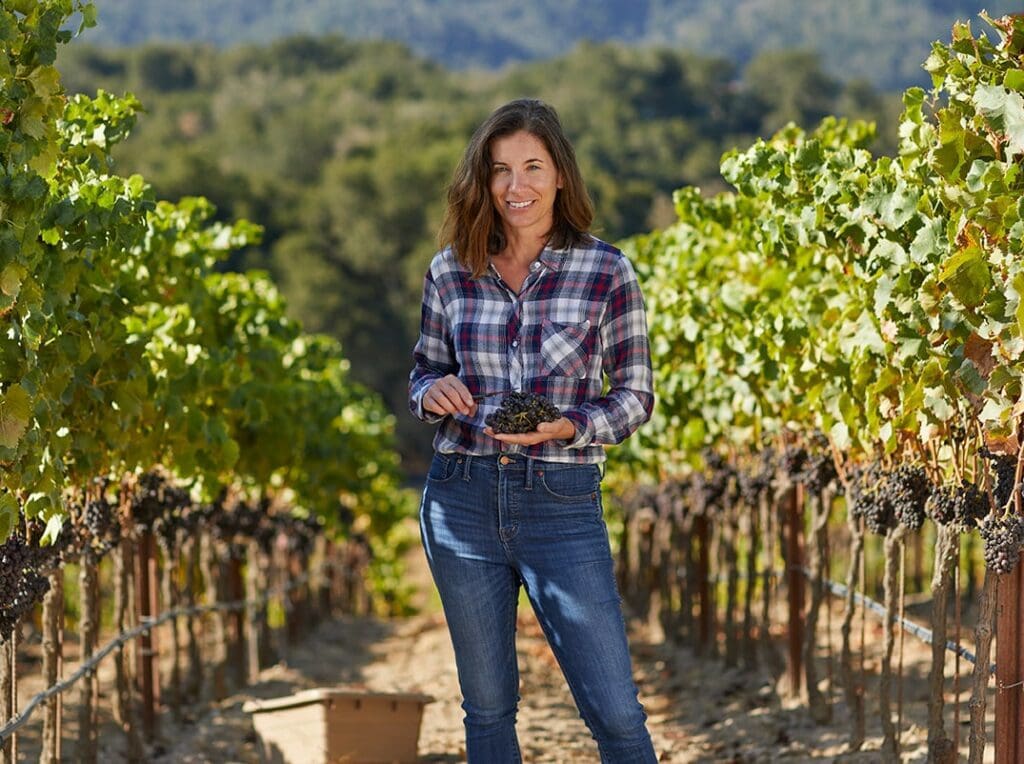 How to deal with climate change has different viewpoints. One grower said, considering the excessive extremes we have experienced lately, we may actually be in a state of climate chaos. That was an interesting comment, especially if you consider a definition of the Chaos Theory, generally stating: "If a butterfly flaps its wings in the Amazon Rain Forest, it can cause a tornado in Texas." While this is a "simple" description, the question becomes: how do you plan for future "outlier" events, and more importantly react to them.
A site I was referred to, stated the following: "Major fires along the U.S. West Coast partly result from ecological disintegration in the Amazon. North and South American states should work together towards their shared interest in protecting the rainforests."
So, DO events on the other side of the globe, in the Amazon, directly affect our changes and climatic patterns, thus affecting the earth and vineyards?
We are short-term guests on the earth, being dependent on and affected by each other's actions, no matter where we are. Our human activities help shape not only the here and now, but the future as well. We are temporary custodians of the earth, having the responsibility to think locally but act globally, protecting and preserving what we have been given.

Challenges, Changes, and Opportunity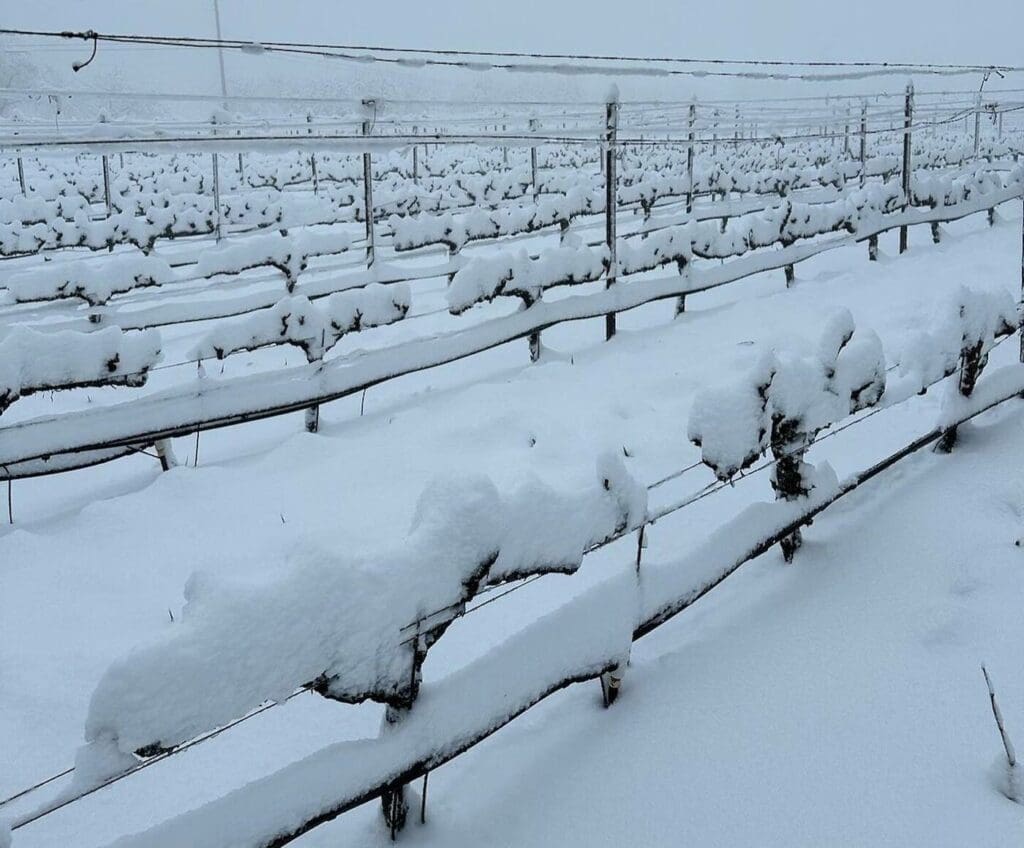 A commonly shared viewpoint among winemakers and growers is they thrive on the challenges and opportunities presented each new season. No vintage is the same, and the wine produced won't be the same as the last; every year they get a "do-over," a new beginning. The wine community shares a common philosophy, "there are no problems, only opportunities to be creative," and they plan, act and react accordingly.
We should all be able to agree that anthropomorphic climate change is real. How we think and respond to the challenges affects climate change, which in turn affects all aspects of agriculture, our planet, and civilization.

The Acceptance of Climate Change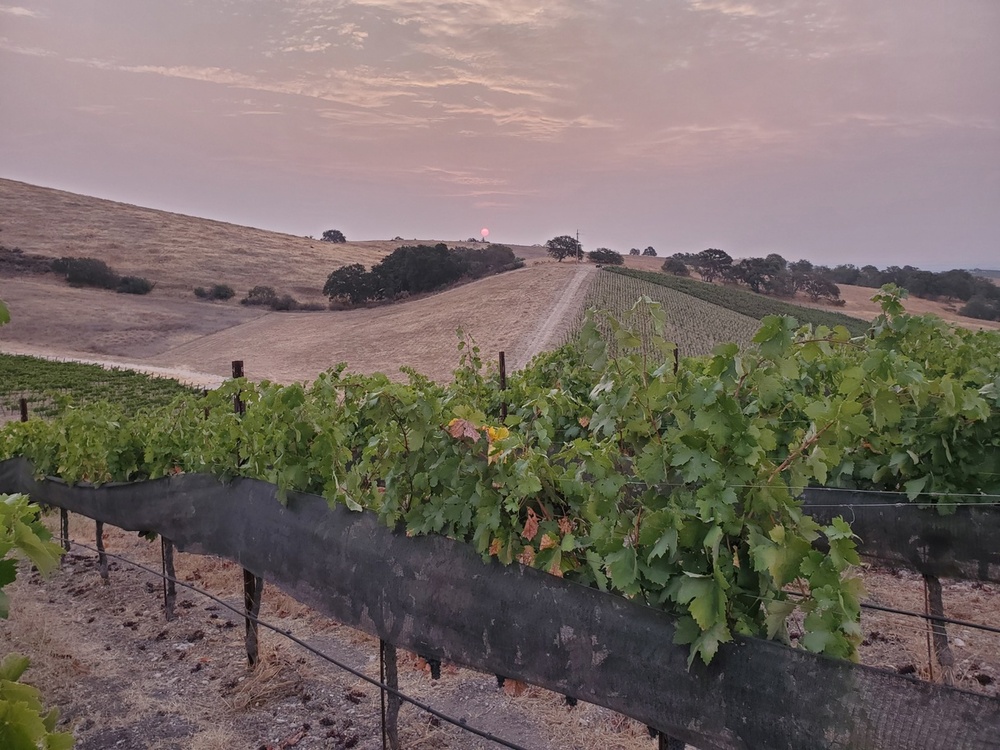 Heraclitus, a Greek philosopher said: "change is the only constant in life." Climate change is certainly not new.
Recently there have been numerous special reports on the effects of global warming taking place around the world, affecting the wine industry. It has been widely noted and reported, in recent years, that grapes suitable for growing sparkling wine (in France) are thriving in, of all places: ENGLAND. But is this so new? Looking back historically, there is a definite cyclical pattern.

In the Beginning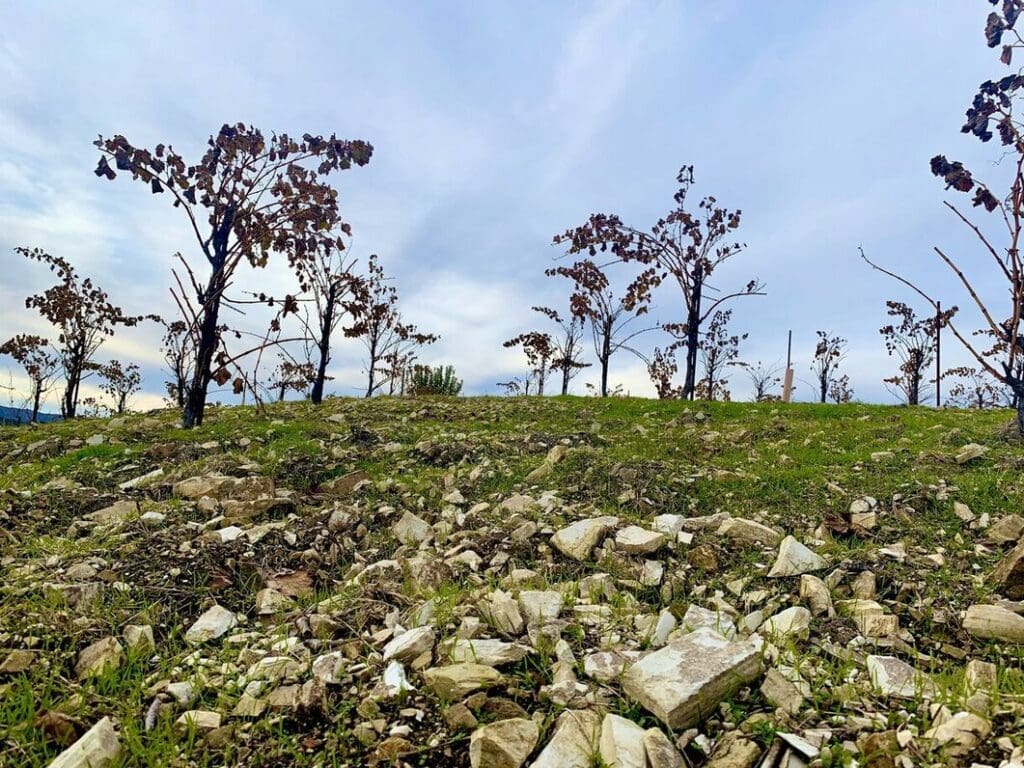 "The Romans wrote about growing wine grapes in Britain in the first century. Then, it got too cold, during the Dark Ages. Britons grew their own wine grapes in the 11th century during the Medieval Warming, and then it got too cold during the Little Ice Age. Wine grapes are among the most accurate indicators of temperature, and they are telling us about a cycle. They also indicate that today's warming is not unprecedented." (RealClimate). Global warming or climate change/chaos has transcended the ages.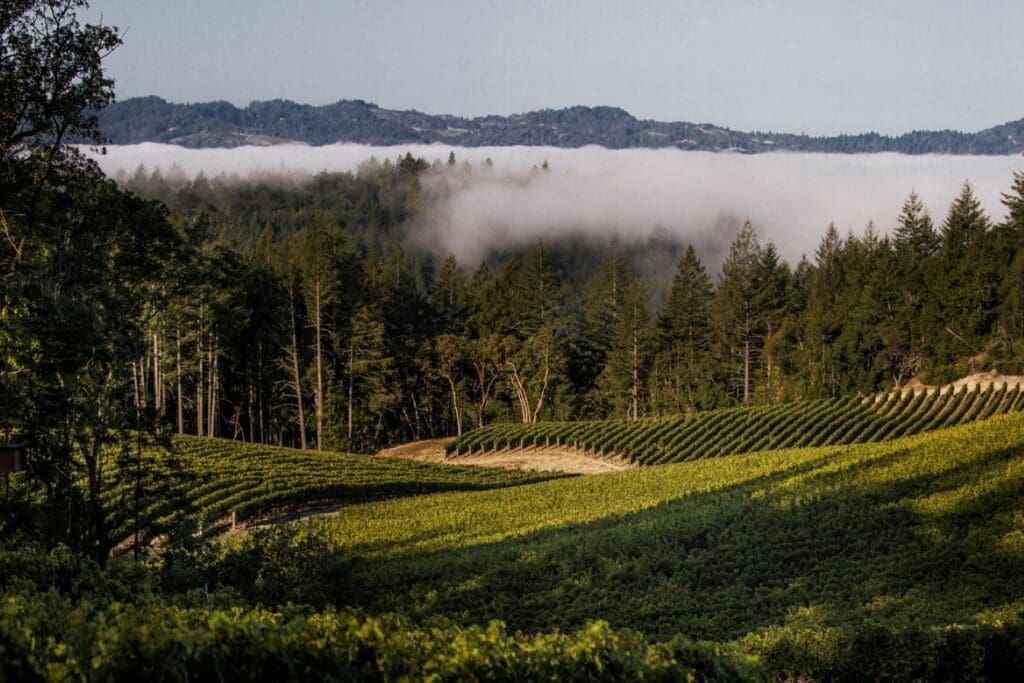 Discussing climate and weather cycles with Alycia and Angelina Mondavi, they shared with me that they had daily temperature records and notes, going back to their grandfather, Peter Mondavi Sr. on weather and climate conditions, about 80 years' worth! Through these records, the historical climatic cyclical patterns can be seen. Some cycles are longer, some shorter, and some with events that are more severe at times (such as 2022) or less so. The "hundred-year event," that buzzword newscasters love to reference, is simply part of what is (generally) a ten-year cycle. However, the term "hundred-year event" certainly raises eyebrows.
During January's record-breaking torrential rains that besieged the state from Napa to Southern California, I emailed many of my Napa and Paso Robles friends, to check in on their well-being. Alycia Mondavi's response was enlightening, and gave me a chuckle: "…LOTS of water…10-year cyclical flooding as expected."

Understanding, Preparing, Planning, Reacting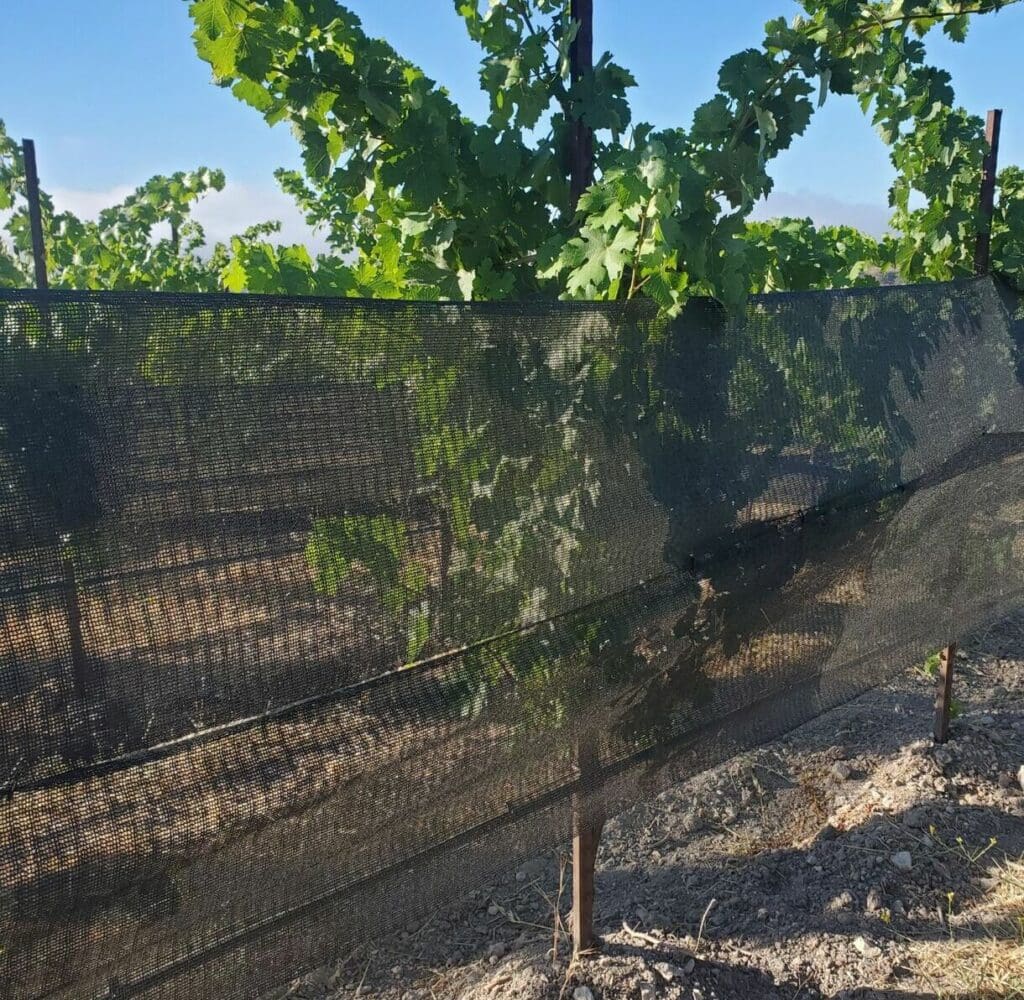 There seemed to be a general commonality of opinion and vision on dealing with and addressing the effects of climate change. First realize, nature always wins, so growers and winemakers look for new, creative ways to adapt and use nature for their benefit.
Fires, floods, pests, extreme heat, and frosts are part of a cycle (sounds kind of biblical). Advanced planning and preparation for individual "one-off" events and being able to react quickly to offset negative effects is critical. Having an open mind to do things differently, being flexible, and thinking creatively, are of paramount importance. Jason Haas (Tablas Creek) remarked that during the excessive heat dome of 2022, they irrigated in advance of the heat spike, to prevent the crop from raisening.
As intense events will occur unexpectedly, it is essential to have a comprehensive plan in place to react to "abnormal" events at a moment's notice. The "abnormal" must be part of today's normal.

Positive and Specific Challenges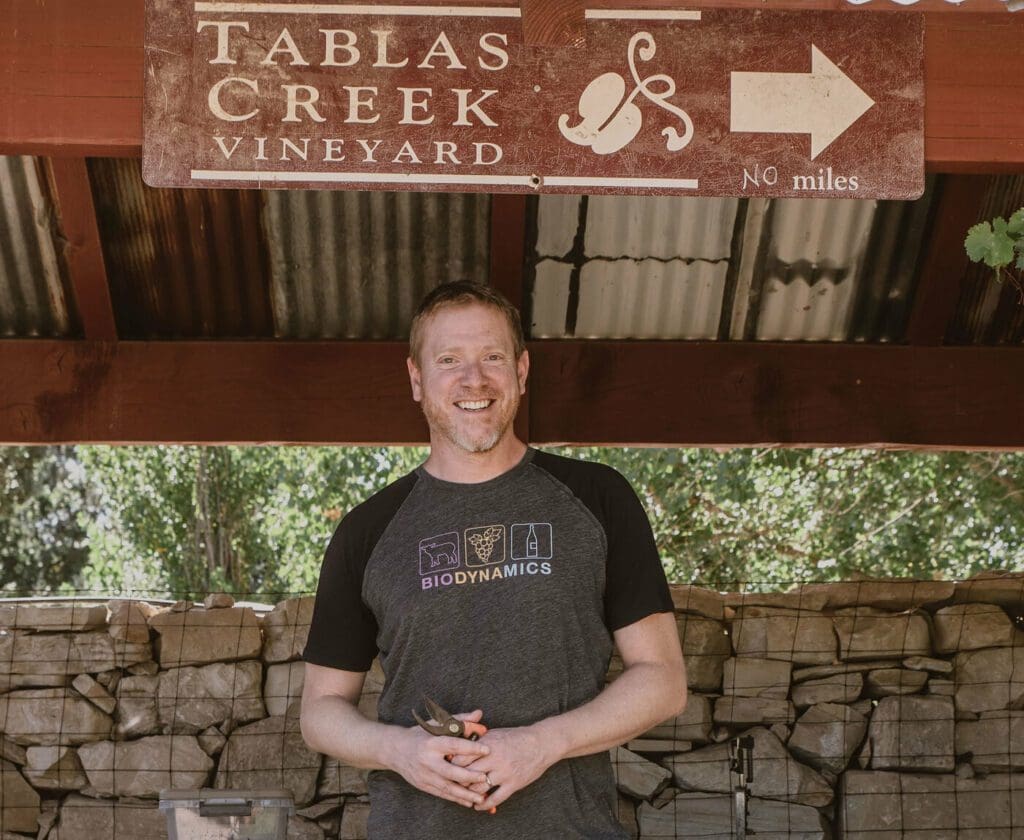 Everyone I spoke with viewed climate change and its effects as challenging, but with a positive forward-thinking outlook. There is excitement in terms of development, experimentation, and, using advances in science and technology to grow the best grapes each vintage while focusing on caring for the earth. There are many things in motion and being planned for that are interesting and thought-provoking, such as:

Agriculture and Farming: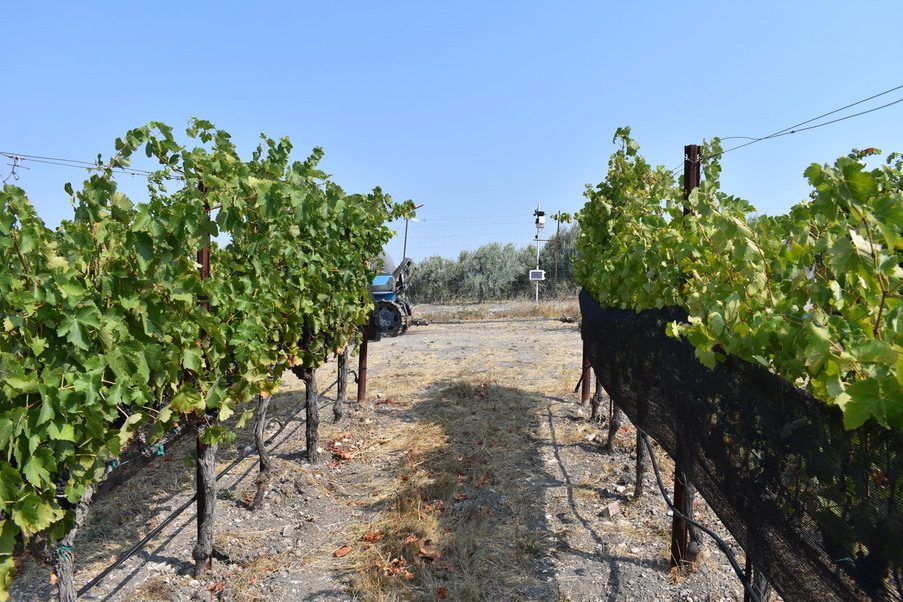 Using technology to aid in farming. For example, soil sensors that are so accurate they pinpoint exactly where, how much, and how often to water in a specific row of vines.
Planting vines with a deeper rootstock that is more drought resistant.
Better vineyard management, using history as a guide. Even biblical sages recognized responsible agricultural practices: "Six years you shall sow your land and gather in its produce, but the seventh year you shall let it rest and lie fallow…in like manner you shall do with your vineyard and your olive grove." (Exodus 23:10).
Seeking diversity in varietals that are being planted, cognizant of the terroir, micro-climates, elevation, and surrounding forest (trees) that function as buffers to the wind.
Being open to using genetically engineered grapes (such as Marselan) that withstand more severe temperature extremes.
Micro-focus on the hills, valleys, crevices, and landscape of vineyards, determining the best block for planting specific varietals.
Being flexible with canopy management, even row directional planting.
Being proactive, not reactive.
Investing in the future now.
Being a community working together in planning and implementation was a central theme expressed by all.
Understanding that regenerative, organic, natural, and sustainable practices are the only thing that will preserve and protect our most important resources for the future.
Being "green," re-purposing, striving towards a zero-carbon footprint. Being stewards of the earth.
As several people mentioned to me, it wasn't as important to necessarily use one specific protocol but to use the best of all the protocols in farming and agriculture.
The importance of green, organic, responsible farming was a central theme agreed upon by everyone. In that context, two specific observations pointed out severe, human behavioral roadblocks that are critical challenges.

Business Philosophy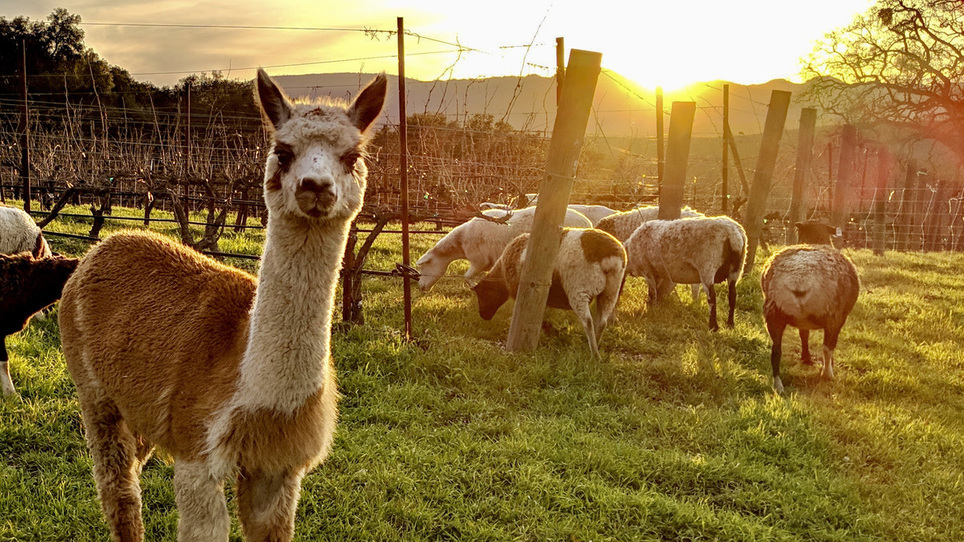 It was pointed out that although many (most) wineries are actively pursuing "green" (as a catch-all word) land and agricultural farming practices, corporate ownership of substantial vineyard land may encourage short-term thinking in pursuit of the next quarterly target, to maximize bottom line profit. This may result in less responsible, ecological, and agricultural practices which then may lead to detrimental land management. Using certain pesticides, for example, may lead to herbicide drift, to adjacent areas. As documented elsewhere, this may be lethal to agriculture in general, in addition to grape vines.
Many large family-owned wineries (such as Jackson Family, and Torres Family in addition to others) are taking a proactive leadership role in the areas of sustainability and regenerative practices, investing now with an eye to the future health and sustainability of the land, and sacrificing short term profit for long term sustainability.

Government regulations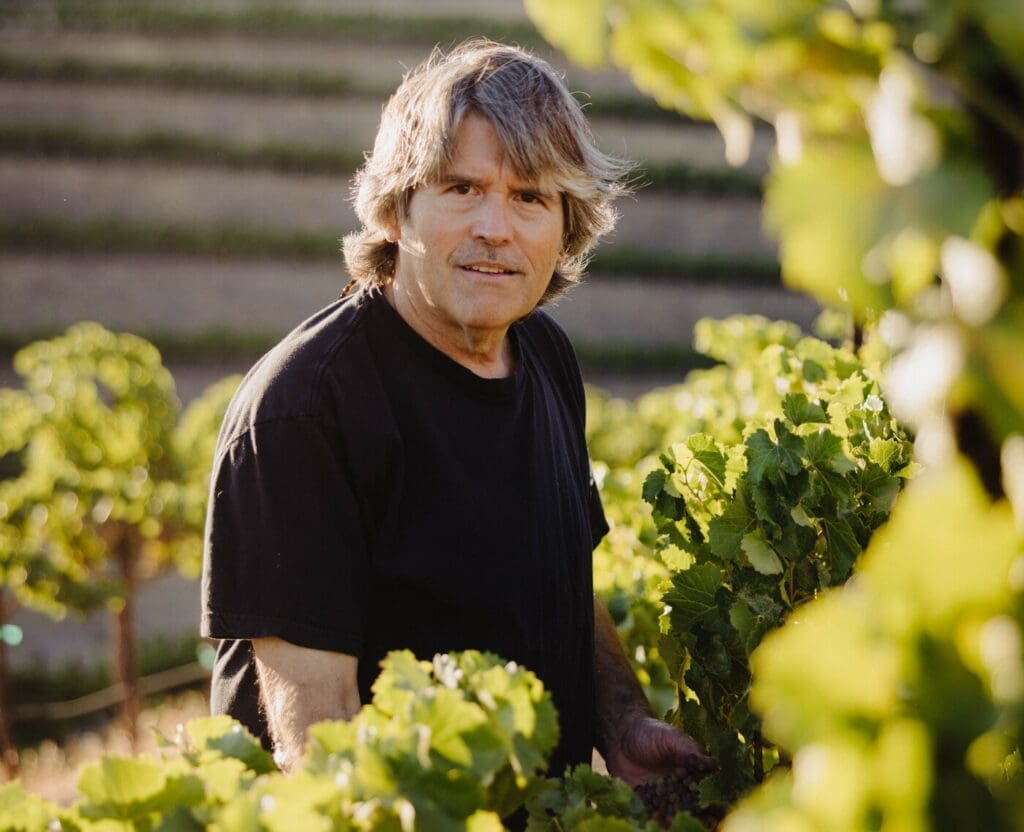 California, one of the most progressive states in the country, is behind the eight-ball in terms of water recycling and repurposing. Even though recycled water may be clean and pure, there are impediments and restrictions to where and how it may be approved for use. In many instances, our own rules and regulations are antiquated, influenced by outside forces, against our own best interests, and need to be changed. This can only be done on a very proactive basis.
Geologist Ben Schupack added to the discussion, commenting, "Grape-growing regions will continue marching to the higher latitudes as temperatures gradually increase. We will see a torrent of creativity and experimentation with respect to managing terroir and growing techniques, including 1). modifying grapes (hybrids) to withstand harsher temperatures and temperature swings, 2). altering soil cover materials, canopies, and even vine planting direction to manage the response to diurnal temperature extremes, and 3) transplanting local biomes into new locations. Additionally, as extreme heat events cause more fires, more attention will focus on methods and technology to identify the effects of smoke taint. More effective and creative ways to manage forest growth, clearing, and healthy soil re-generation which will aid in improving grape growing in the future will be implemented. As destructive as fires are, they also serve as highly efficient long-term management tools and building blocks essential to maintaining our global ecosystems."
Respect the earth, don't use more than you need, and work together as a community. Global warming is a fact. Climate change is a fact. However, with vision, science, technology, determination, creativity, and using history as a guide, today's winemakers and growers are facing challenges head-on, developing technologies and processes, and looking toward the future.
It is an exciting time to continue making incredibly fine wines for us to enjoy now and for many tomorrows.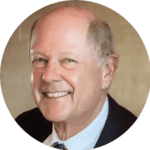 Don Sonderling is a freelance writer covering California's Wine Country lifestyle, and culture. He and his wife are constantly sipping their way from Santa Barbara to Napa, focusing on Paso Robles and the Central Coast, where they have explored for about 25 years. Don has earned his WSET2 (Wine and Spirits Education Trust) certification, has completed the Bourgogne Masterclass through the Napa Valley Wine Academy, and is a member of the LA. Wine Writers.
Focusing on the people and unique experiences to be had, Don's goal is to have people read about California's amazing wine country adventures, seeing it through his eyes, and say: "I want to go there, try that, meet them," and enrich the lives of others as his has been, by exploring California's wine roads.