When a tech-savvy, imaginative, and resourceful music engineer, venture capitalist, and personal advisor to celebrities with no connection to the wine industry steps into the wine space, things are bound to be a little different.
Inspired By Cakebread
This is the story of Chris Lyons, whose improbable path into winemaking was first inspired by a sip of 2000 Cakebread Cellars Napa cabernet. That first sip, proffered by a kind patron while Lyons was waiting tables in an Atalanta restaurant to fund his college education, was a world apart from his "mom's wine out of the fridge". The interest it sparked was immediate. "I had no idea that wine could taste that good", he recalls. "It was fascinating".
From that moment on, Lyons, who has always followed his passions, and more importantly, found ways to turn his thoughts into real missions and create businesses out of them, turned his thoughts to wine. Recognizing the foreboding complexity of the wine world – the thousands of inscrutable labels and foreign grapes and places, it became his mission first to understand that world, and ultimately become a translator of it, building his own brand that would be accessible to all.
Wine is Storytelling
His research into the industry at the time revealed that there was only a handful of black vintners in America. But rather than look at that as a barrier to entry, for Lyons, it spelled instead opportunity for more stories to be told, and alternative perspectives to be shared. "As a vintner, you're really telling a story through your wine, he says. "Your grapes, the profile of your wine is a story, how you demonstrate your brand and articulate it to the world is a story, and the quality of your wine is also part of that story. I wanted to introduce a new conversation into the wine industry, and do it in a way that was representative of who I am."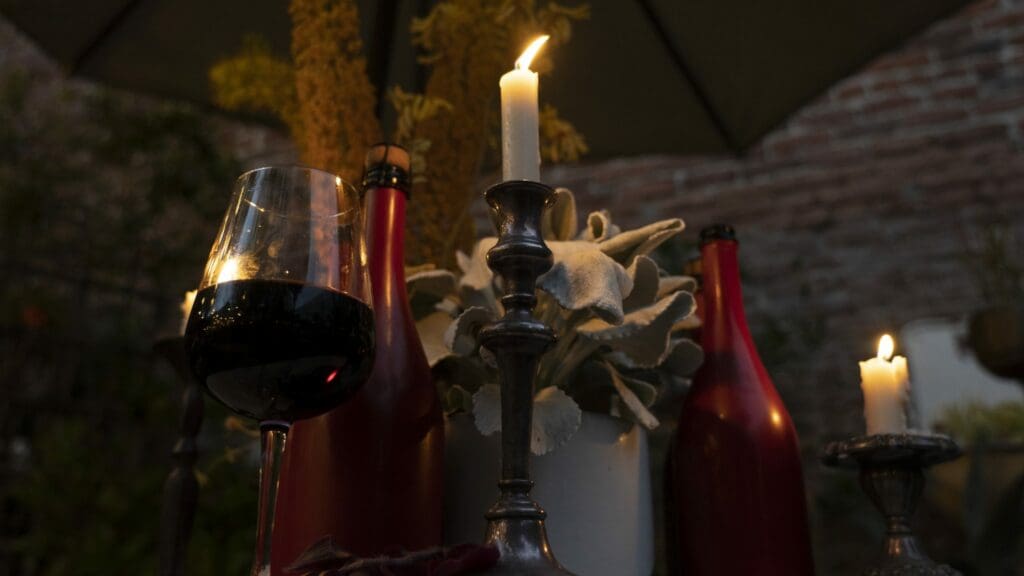 Going Against the Grain
For anyone on the outside looking into starting a wine business, it would seem the easy starting point would be a well-known region, a trendy grape, an already-popular style. But with Lyons's uncommon modus operandi, in hindsight it seems almost inevitable that he would land somewhere totally unexpected on planet wine: the rolling green hills of Emilia-Romagna and…. Lambrusco.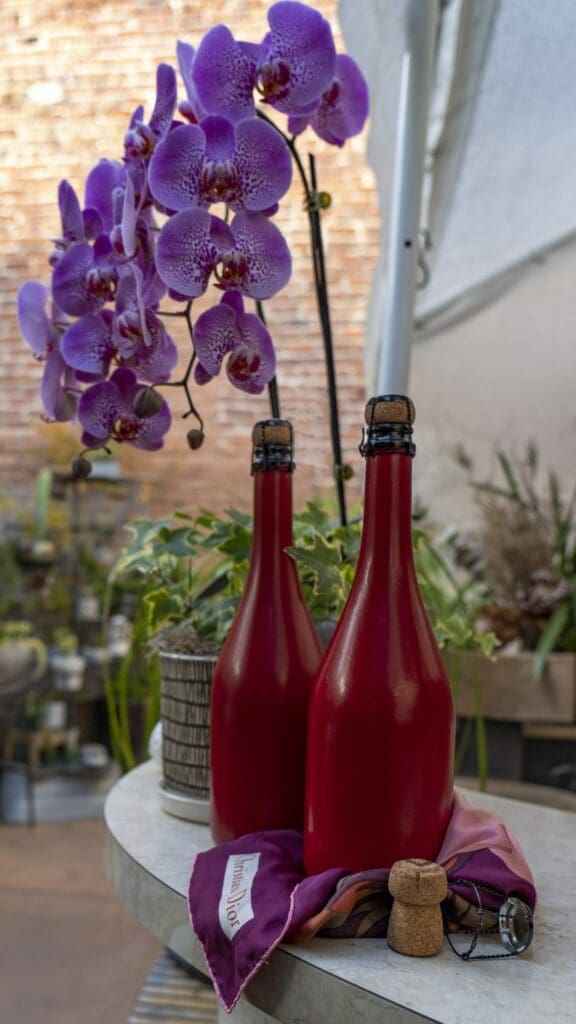 "I do things against the grain and I don't like competition", he says. "Competition is for losers". Lyons spotted an opportunity in this obscure corner of Italy where off-dry, sparkling red wines are made from a native grape called Lambrusco. It's hardly a household name in America, so the space was wide open to conquer. But it's also a wine with the potential to be universally loved. "'Cause, who doesn't like a nice sparkling?", he asks rhetorically.
He cites an encounter with a sparkling Australian shiraz that put him on the path. "It blew my mind! I had no idea that you could have red wine, sparkling wine and cold wine all at the same time. I was like, I need that!".
The Italian Lifestyle
But Australia seemed too remote, so Lyons began searching for another place to make sparkling red. California, where he was living at the time, was too common he felt. "Everybody makes wine in California, there's nothing unique about that." So, Lyons looked to Europe, where many popular brands in the black community and the world at large originate (he mentions LVMH, Gucci, Fendi, Zegna). He loves French wines, but turned instead to Italy. "I felt that Italian wine was under-represented", he says, (while declaring 2010 Brunello di Montalcino as "perfection in a glass", a highly rated vintage to be sure). And considering his aim to have his brand fit into an appealing lifestyle model, Italy fit the bill. "Who doesn't love the Italian lifestyle?", he rhetorically asks again. "It's a great place to hang out." And when he learned that sparkling red Lambrusco had been historically produced in Emilia-Romagna between Parma and Bologna, he had found his niche.
If Lyons has his way, he'll build a global Lambrusco brand that will be popped from LA to New York to Tokyo. Unsurprisingly, Lyons is harnessing technology to spread the word about his brand, mainly via social media and other online channels, e-commerce and direct-to-consumer models. "The world is moving so fast and I think that technology is going to be at the heart of every single industry", he says, "and my job in the space is to really help pioneer where the future of that is going as well". How does he intend to do this? "Follow Lyons.wine!"
Gateway Lambrusco
Lyons describes his wine as semi-sparkling red, "very much on the drier side", which at 10.5% alcohol, can be enjoyed at any and all times of day. He also believes that Lambrusco can be, "a strong gateway into many other verticals", alluding to plans to expand the wines range into other Italian grapes and regions.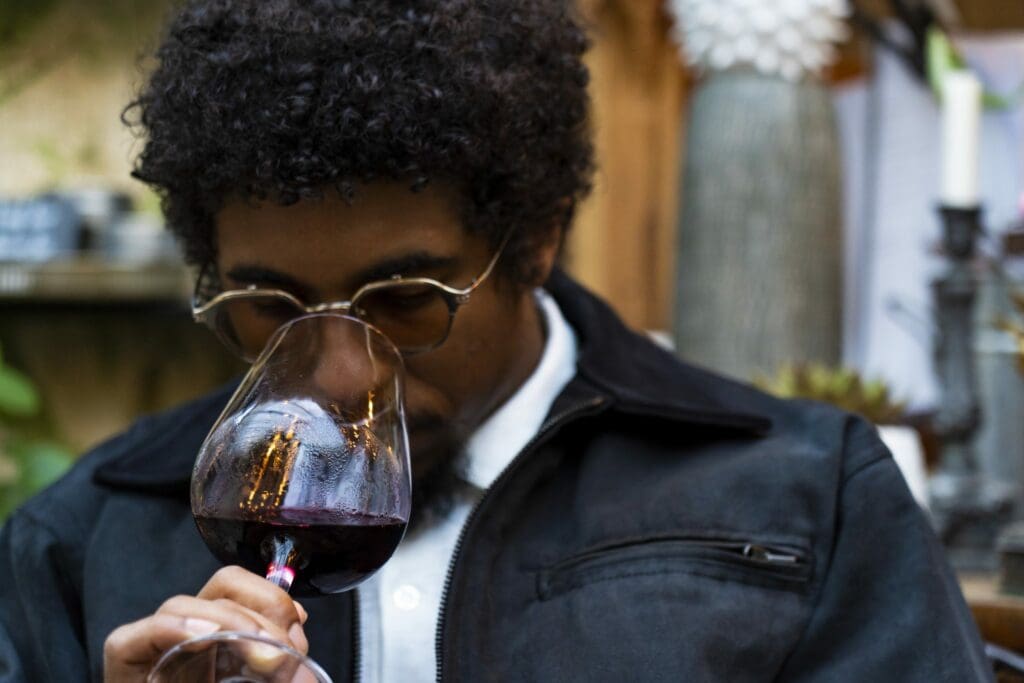 In another clever twist, he chose an opaque, matt red bottle, so you have no idea when that bottle is empty", he laughs. "It's almost like a bit of Russian roulette, where you never know who's going to get the last sip. So, it always leaves people wanting more."
Everyday Luxury
But most importantly, Lyons wants his wine, "to be associated with celebration; I want my brand to be part of that conversation." Yet at the same time, he wants it to be an everyday luxury. "You know, people keep champagne in their wine cellar or fridge and never drink it because they're waiting for that special occasion. The secret I've learned about wine, he continues, "is that once you've opened the bottle, that is the moment."
That's great advice.
For more information visit lyons.wine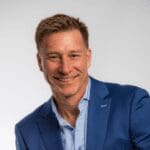 Master Sommelier John Szabo was the first Canadian to add the "MS" after his name in 2004, and he holds the WSET Diploma with honours. He is a partner and principal critic for WineAlign.com, and buyer for the WineAlign Exchange wine club, as well as columnist and consultant at CellArt.com, and feature writer for Modalina and MarQuee magazines. John is co-host of the podcast Wine Thieves, host of the IGTV series 5 to 7 Winedown, and freelances widely for international publications. His latest book, Volcanic Wines: Salt, Grit and Power, earned critical acclaim including the André Simon award for best drinks book. On the consulting side, John builds wine programs across Canada, and is currently sourcing wines for Accor/Fairmont/Sofitel Hotels in Québec.