From Then Till Now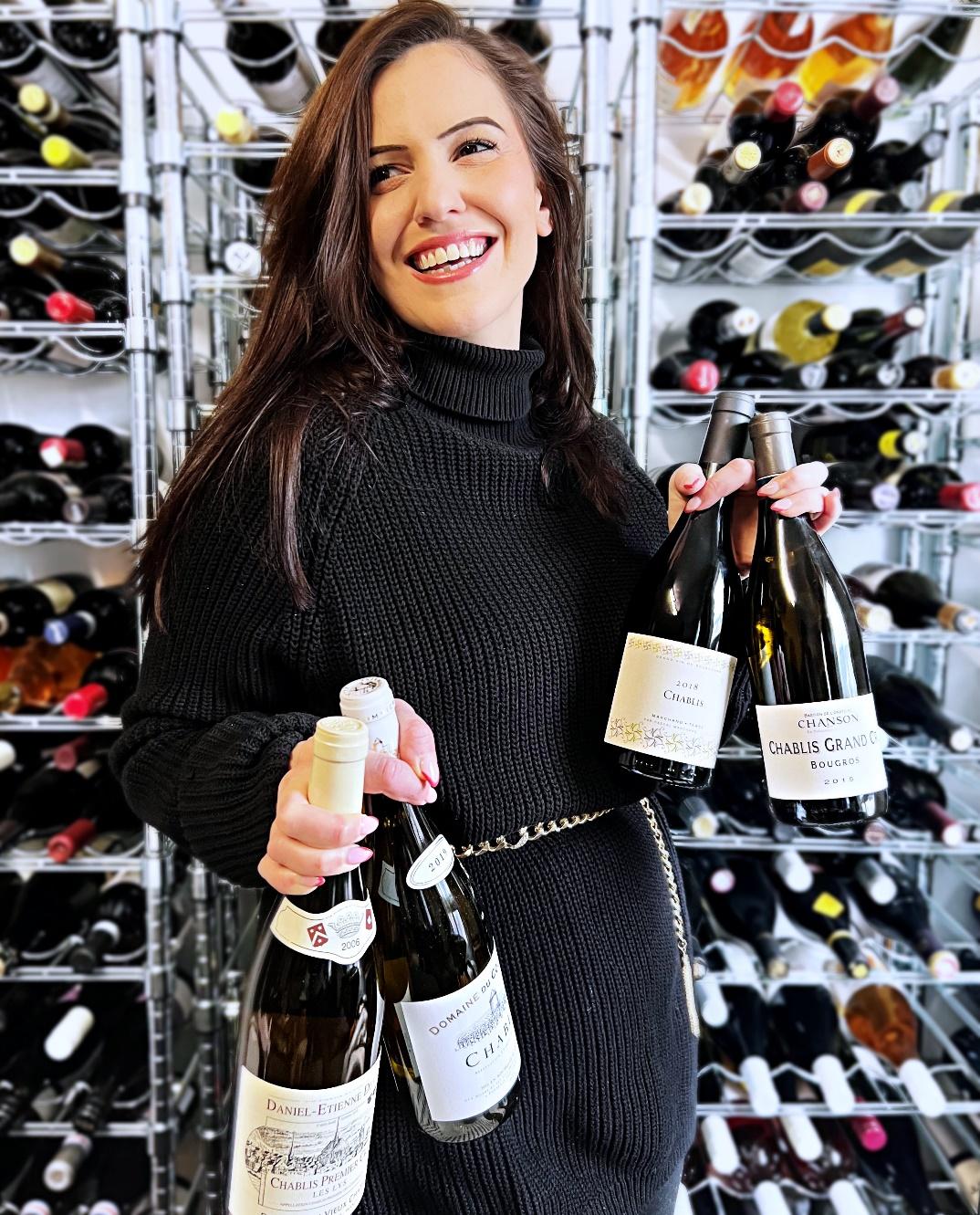 What Does Vintage Have To Do With It?
Wine is a time capsule in a bottle.
Year after year, people worldwide are bottling up fermented grape juice and creating a unique snapshot of the year in the process.
There is no other man-made product on this earth that provides the same look into the past that wine does.
Wine is unique in this way.
From vintage to vintage, all the weather changes can seem to blend together for the non-winemaking types.
However, vintage variation plays a considerable role in winemaking.
It is mind-boggling how much the potential of a wine hinges on the growing conditions for that year.
Simply put, a good vintage, one with minor weather-related problems, low crop loss, and that perfect combination of everything a grape needs to turn into stellar wine, is not always guaranteed – especially in cool climate wine regions like Chablis.
Living That Cool-Climate Life 
This iconic winemaking region, Chablis, is massively affected by its location on the earth's surface.
While Chablis is not the most northern winemaking region in France, it is affected by all the trappings of an area closer to the Northern Pole. Growing grapes in Chablis does have its challenges.
The region experiences all four seasons and bears the brunt of each one's follies. From spring frost to summer heatwaves and even late-season rains, Chablis is a region where you can feel the anguish of vintners in a difficult vintage, as well as their pure elation in a great one. Every step of growing grapes in Chablis is a reminder that wine is truly an agricultural endeavor.
However, because of Chablis' cool climate, the wines made here tend to show more significant variation between vintages in the glass.
No joke.
Wine lovers can literally taste the differences a year can make. Hot vintages bring more ripeness and concentration into the wine, while cool vintages move the wine in the opposite direction.
A stand-out vintage will show complexity and expressiveness, while a classic vintage will fulfill all the hopes you had when pouring a glass of Chablis to pair with your evening.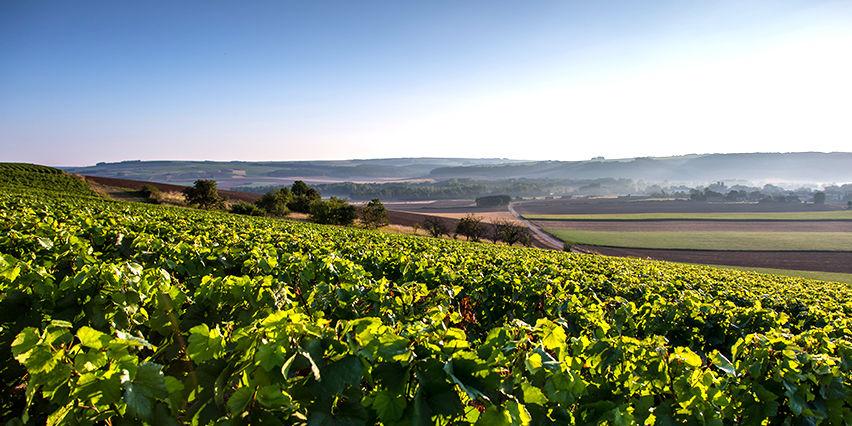 Modern And Throwback Classics Year After Year
The 2020 vintage of Chablis has turned out to be quite a classic year.
While winegrowers might have woke in the middle of the night to protect their vines from the spring frosts, the vintage overall was remarkably warm. Early spring of 2020 had lots of sunshine, moving into a hot and dry summer with light rains in August, leading to an earlier harvest than expected. 2020 is a vintage of quality in the region and a classic one at that for Chablis wines.
While Chablis lives in the limelight with the 2020 vintage, it is not the only year the region struck the right cord. Looking back on Chablis through the ages, a good handful of modern vintages like 2019, 2018, 2015, and 2006 stand out as memorable.
Fifteen years ago, 2006 in Chablis was looking like a toss-up.
With a heatwave through the summer, winemakers were threatening a repeat of the 2003 vintage, one that was notably hard and made wines that didn't provide the level of fulfilling acidity Chablis wines are known for.
To the surprise of everyone, 2006 flipped the script! With cool temperatures coming up to autumn, winemakers harvested early, and 2006 is generally known as a vintage that experienced great commercial success.
2015 while demanding and slightly unpredictable, was a year that produced generous wine.
After a hot summer and a sprinkling of late vintage rains that turned to hail, all seemed lost when winemakers were forced to harvest earlier than expected.
There was a collective sigh of relief to see that the grapes of 2015 were ripe and ready to go. Unharmed by the hail and set up for success to make generous, ripe wines and filled with concentration.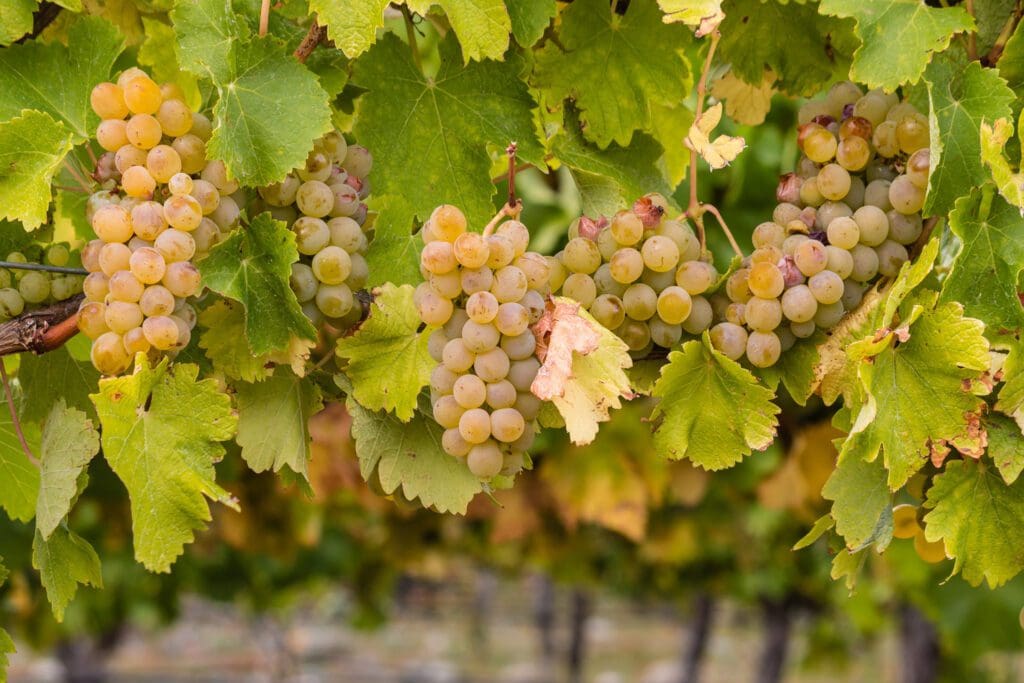 Called a gift from the heavens, 2018 was a vintage that followed two small harvests back-to-back and was a year with just the right amount of everything, warmth, rain, lack of humidity, to create quality wine.
It was a vintage where everyone felt like the other shoe would have to drop eventually, but that never happened. 2018 is a stand-out year.
The wines from this vintage are complex, expressive, filled with vibrant acidity and a multitude of aromas and flavor profiles.
After the gift of 2018, 2019 had a couple of tricks up its sleeve.
This was a hot vintage, and I meant hot! Temperatures soared this year, with little rain to break them. Each area of the region was affected differently. Some winery's grapes just withered on the vine, while others grew viable grapes.
Once all was said and done, this challenging year unsurprising made less wine than 2018. However, the wine that made it into the bottle was remarkable, showing great acidity and balance in the glass.
Time To Pop Some Bottles
While vintage variation can seem like the most wine-geeky of topics, when it comes to Chablis the vintage can really make or break your impression of the region in the glass. Getting acquainted with all that Chablis has to offer it is now time to pop a couple of bottles!
Domaine Séguinot-Bordet Chablis 2020

Made from vines that are between 25 and 40 years old, this production is done fully in stainless steel. The wine has aromas of ripe peaches, apricots, soft white floral notes, lemon juice, a seaside mineral vibe. On the palate, the wine is harmonious, with bright acidity, expressive minerality, tart citrus notes, with a persistent finish.
Domaine du Colombier Chablis 2019

Created from a blend of four different vineyard parcels in Chichée and made using natural and organic viticulture, with fermentation in steel tanks. This wine is filled with aromas of ripe citrus notes of lemon and lime, yellow apple, preserved white peach, with steely and seaside mineral notes. On the palate, the wine is well balanced, with brilliant acidity, great mineral structure, and a tingling finish.
Marchand-Tawse Chablis 2018

Made from vine grown in the south of Chablis this 2018 shows aromas notes of soft white flowers, lemon juice, seaside minerality, tangelo, grapefruit, lime, and tart peach. On the palate, the wine is bright, highly expressive, with a complex and lifted texture and a long finish.
Chanson Père & Fils Bougros Chablis Grand Cru 2015

The most western of the Chablis Grand Cru Climat, Bougros is known for being lively crisp, and mineral-driven. Experiencing this 2015 production the wine starts with aromas of ripe lemon, white peach, yellow apple, oyster shell, fresh white flowers, and grapefruit. On the palate, the wine is textural, bold, mineral-driven, expressive, and concentrated with a bright finish. Definitely showing the 2015 vintage well.
Domaine Daniel-Etienne Defaix Les Lys Chablis 1er Cru 2006

Made from vines grown on the tiny 1er Cru of Les Lys on the Left Bank. The wine is filled with aromas of ripe apple, chestnut, goat cheese, orange peel, candied lemon, peanut shell, dusk seaside minerality, and blooming white floral notes. On the palate, there is a smooth texture, building acidity, lively minerality, an herbaceous feel, and a truly complex finish. The 2006 vintage is doing fabulously with age.
Renée has dedicated her life to grapes. As a Court of the Master Sommeliers Certified Sommelier, she has made wine her life's work, and her entrepreneurial spirit has driven her to be a curator of wine experiences. In her work as a Wine Communicator, Curator of Virtual Experiences, Brand Consultant, Educator and Wine Writer Renée brings to life her love of wine in a way that is contagious. She has a flair for making wine fun and understandable, sharing her passion for the vine.