You love food, you love wine. And you love them together. Most of the time, it's a winning combination; train wrecks are happily rare. Like most people, even those in the wine business, I don't get too stressed about finding the perfect wine for everything I eat. Most of the time, I choose the food I like and drink the wine I enjoy. It works unexpectedly often.
But once in a while, a wine you ordinarily love seems a shadow of itself when you've planned what should be a special meal. Or, from time to time, you have that experience when both the wine and the food are transformed into something more together. The proverbial "1 + 1 = 3" moment. So, how can you more consistently avoid the former and repeat the latter?
Grabbing random bottles and crossing your fingers, even wines you love, is not the best strategy. You can increase your chances of finding sensory magic with just a little basic understanding of how tastes work and interact. It's not effortless – anything worthwhile takes some effort – but nor is it Newtonian calculus. Science should be as simple as possible, but no simpler, as Einstein said. And the more you experiment, the more intuitive it becomes.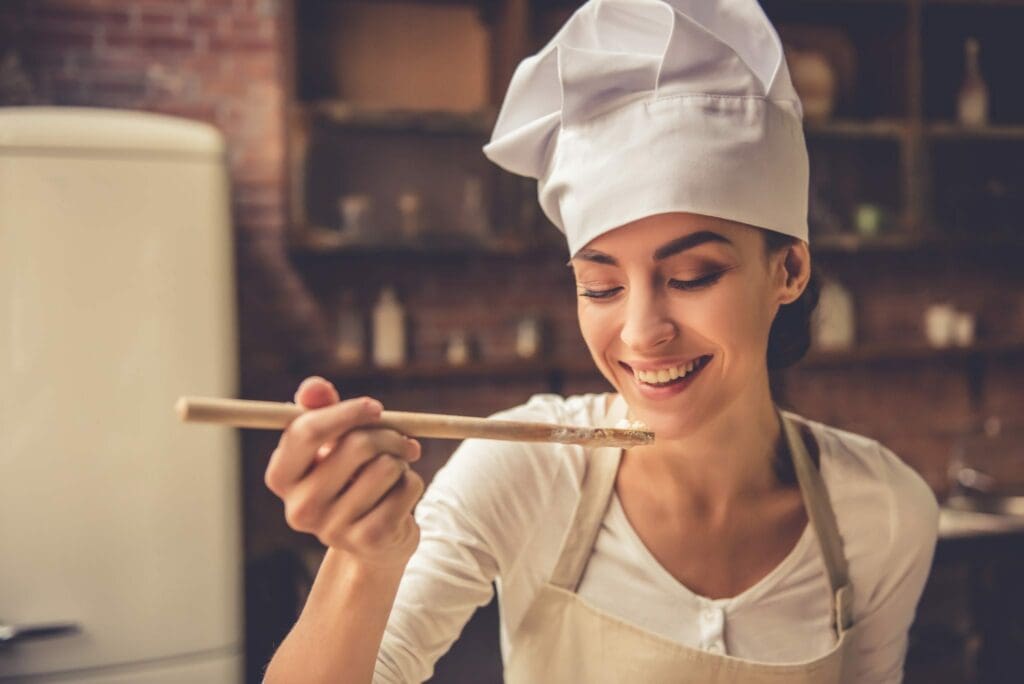 To start, I suggest you strip away all the noise so you're left with a manageable handful of sensations to measure up and consider. Here's how I look at it, as well as a few symphonies of savor I've had over the years:
IT'S ALL ABOUT THE TASTES
For me, it's the taste harmony between food and wine that matters most; aroma/flavor harmony is secondary. This means you needn't worry, for now, about finding that "hint of dill" in the wine to match the dill sauce on your salmon. What you really need to consider first is the five basic taste sensations: sweet, sour, bitter, salty and umami. Then understand how they work together in cause-and-effect collaboration to produce more (or less) pleasing sensations.
Then, with the knowledge that most humans are biologically programmed to prefer soft, round and sweet tastes over bitter, sour and astringent, you can set about choosing combinations of food and wine that will make the wine taste better, or at least not worse, than on its own.
SWEET
Sweetness is the most critical taste element. Eat something sweet, and any wine you drink after will seem more sour and astringent than on its own. Hence the old but valid dictum that the wine should be at least as sweet as whatever you're serving alongside it so it doesn't get stripped of its fruit and turn lean and mean. Just take a bite out of a ripe peach and then sip a big, tannic, dry red right after and you'll see what I mean.
Sweetness lurks everywhere in foods, and not just desserts. Those caramelized onions, or tangy BBQ sauce or balsamic vinegar, beets, sweet potato, corn, any sauce with honey, maple syrup, fruit of any kind, and, of course, just plain sugar, will lend a sweet taste to any dish. Serve even a vaguely sweet dish with an already dry, tart, high acid wine, and it becomes unpleasantly acidic. So, fight sugar with sugar.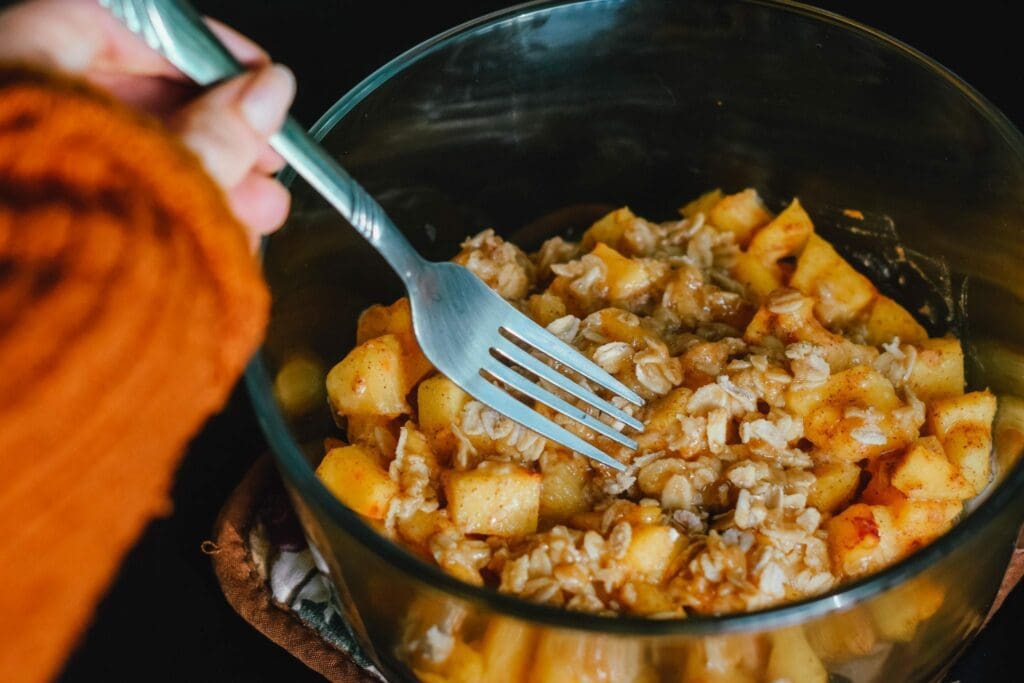 This holds true for desserts as well, of course. One of the best sweet-sweet combinations I've ever had was a thyme syrup-poached apricot crumble with almond cream, paired with a lusciously sweet Malvasia from Sicily (Tasca d'Almerita's Capofaro) made from sundried grapes. Happiness!
Another memorable, more mildly sweet food-wine experience was butter-poached Nova Scotia lobster with mango, cashew milk and chili-mint chutney with Kistler's Hyde Vineyard Chardonnay from Carneros. Just enough natural sweetness from both the lobster and mango to match the wine's California sun-kissed fruit.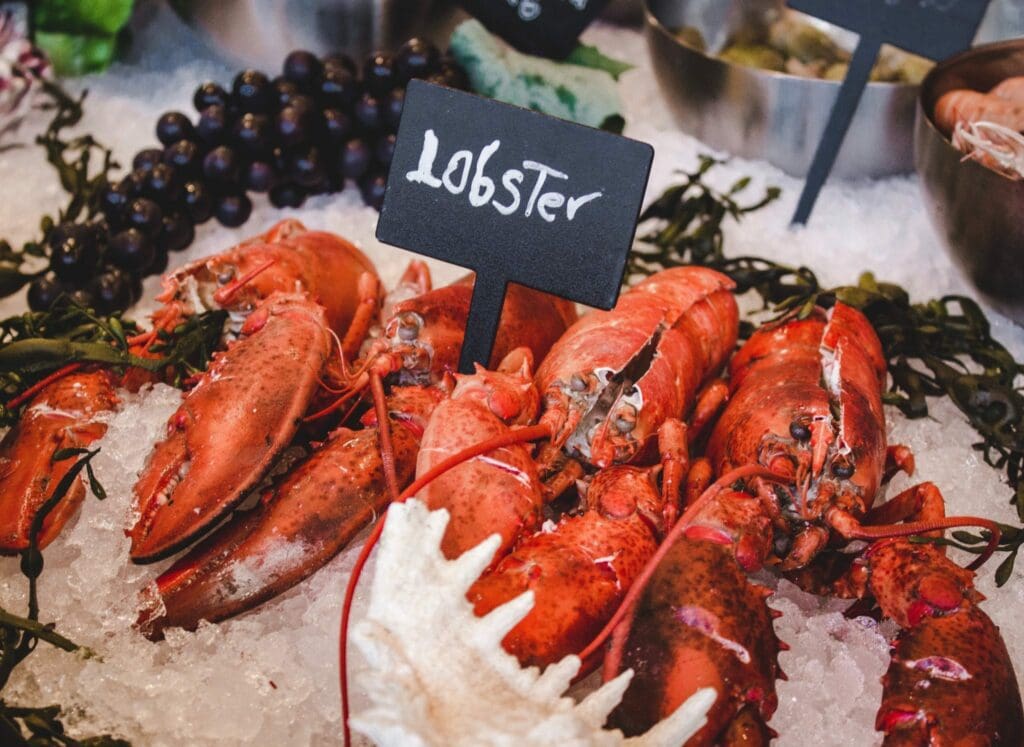 SOUR
In another cause-and-effect classic, after a hit of acid like from a dish containing pickled vegetables, citrus or vinegar of any kind, anything you put in your mouth subsequently will seem relatively sweeter (try biting a lemon and then sipping a dry, high acid white). This is a good thing for wine.
This is why most sommeliers will recommend, say, dry sparkling or other high acid white wine with vinegar-dressed salad (though citrus is invariably more friendly for wine), or crunchy reds like sangiovese with that (tart) tomato-based sauce on your pizza or pasta. On their own, such wines may taste excessively tart, but after a tart bite, you'll see the fruit emerge like the morning sun and all's well in the world. Call this the cancelling effect: acid minus acid equals sweet fruit. But just remember that drinking an off dry or sweet wine with high acid foods may result in too much of a good thing: an overly soft, sticky, cloying mess.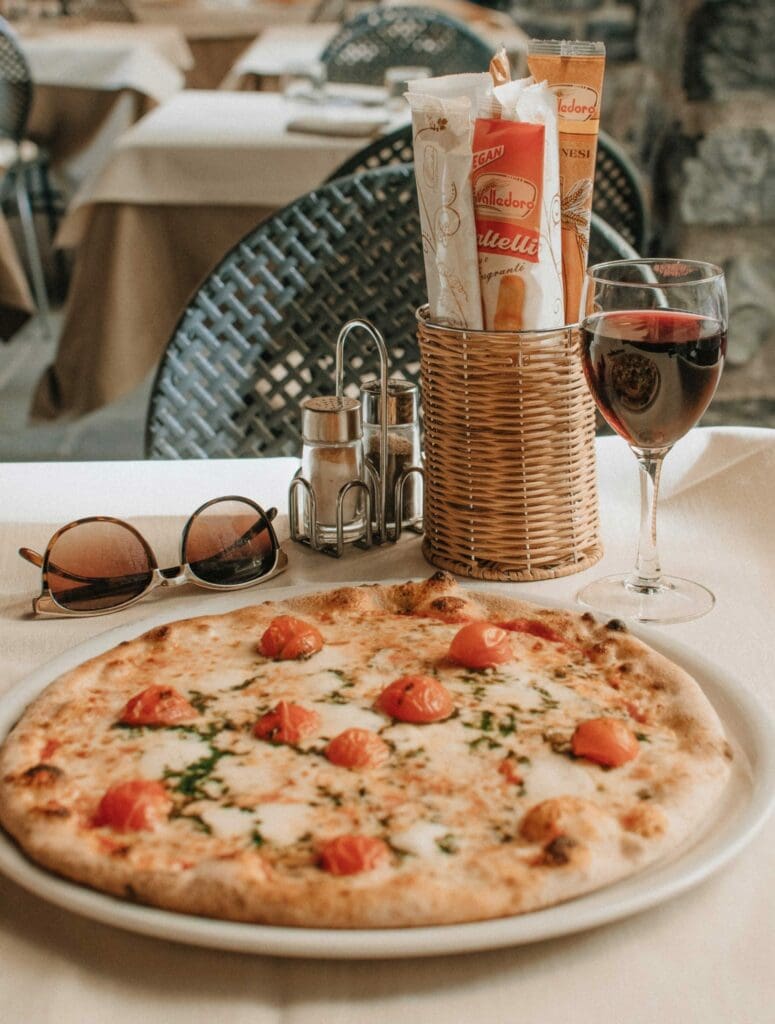 For another illustration of this principle, look no further than the regional classic sauerkraut with a crunchy, high acid German or Alsatian Riesling. Another of my all-time favorite acid-acid combinations is tangy fresh goat's cheese (higher in acid than cow's milk) with crunchy sauvignon blanc like Sancerre.
BITTER
Contrarily, bitterness works in additive fashion (think: bitter plus bitter equals more bitter). Not the way we humans like to roll. In the wine world, bitterness comes mostly from tannins, the substance found predominantly in red wines, which also causes that astringent, mouth-puckering dryness.
Bitterness in foods comes from many sources, including cruciferous vegetables like cabbage, broccoli or rapini, arugula and chicory, walnuts and olives, and cooking methods like grilling or charbroiling, among other causes. So, to avoid our bitterness equation, don't drink an already bitter (tannic) wine alongside dishes with a pronounced bitter taste. Soft, fruity reds, or crisp, high acid whites are a safer bet.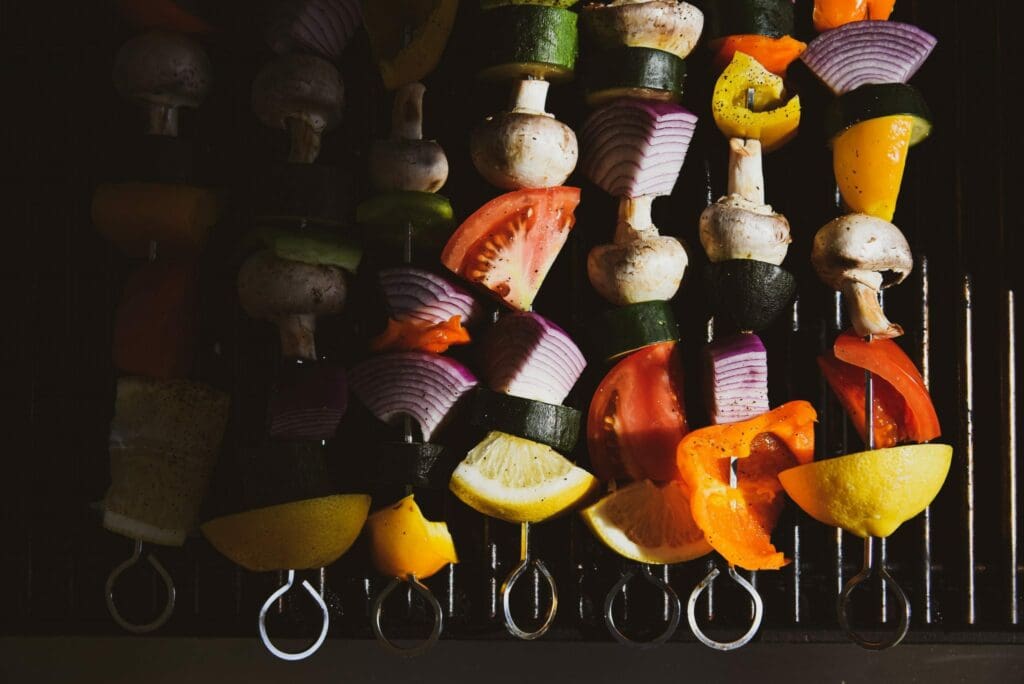 This point was hit home brilliantly for me at a Master Sommelier dinner challenge (like Iron Chef, but for somms) when I paired a sweet-fruited, low tannin pinot noir from Coldstream Hills in Australia's Yarra Valley with wood-fire roasted trevisano (similar to radicchio, in the chicory family), with duck prosciutto, ricotta salata, aged Balsamic and pumpkin seeds. It was the crowd favorite.
SALTY
In classic contrasting fashion, salt likes sweet. Call it the prosciutto and melon effect. Salt in food, as long as it's not excessive, works magic on wine. It brings out sweet fruit and softens astringent textures – all good things for us humans.
I love sable fish poached in miso-soy broth with off-dry pinot gris (Zind-Humbrecht's deliciously rich 'Roche Volcanique' is a personal favorite). more classically, try a fully sweet wine (port, icewine, late harvest, etc.) with salty, pungent bleu cheese. And incidentally, don't forget to salt that rib-eye steak you're serving with the young Napa cabernet – it's the salt (and fat) more than the protein that softens its texture.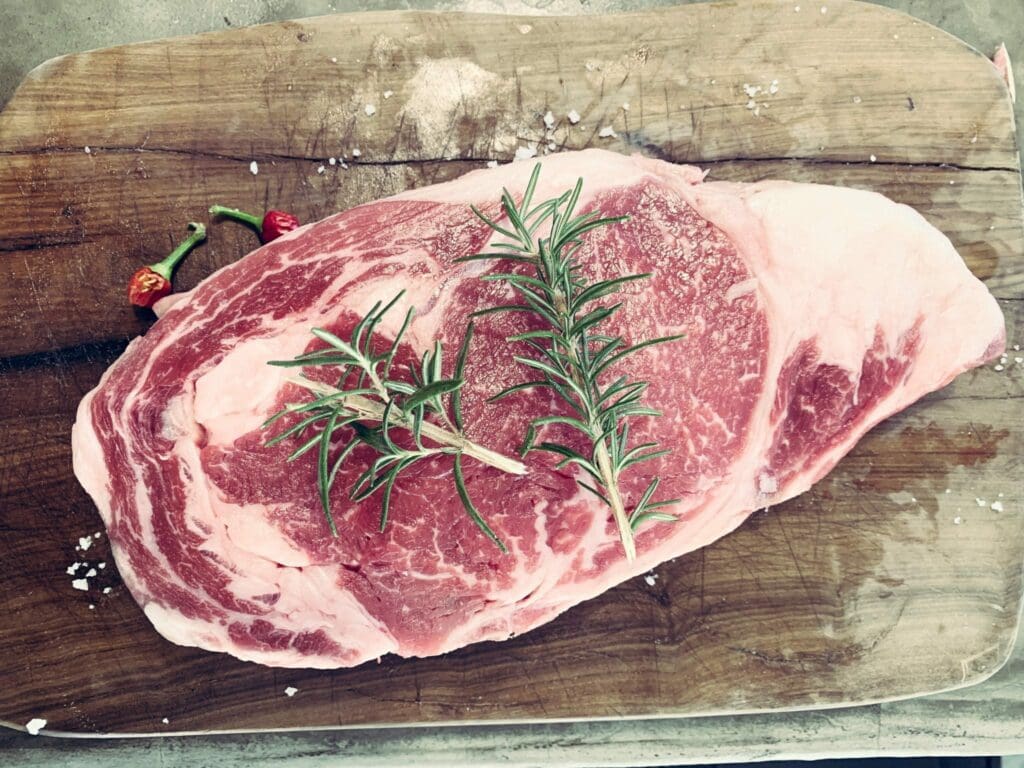 SAVORY
Lastly, umami is like the great magnifying glass. It has the effect of exaggerating the features of a wine like a caricature artist. So, for really savory dishes (i.e. anything with anchovies, tomato sauce, hard cheeses, dry-aged beef, scallops, mushrooms, soy and fish sauces, etc.), pick a wine that's already in perfect balance, with nothing sticking out. Something you'd happily enjoy sipping on its own. Forget those overly tart, youthfully astringent, oaky, alcoholic, cloyingly sweet or otherwise exaggerated wines.
I'll never forget the symphonic ensemble of an umami-rich dish of oven-roasted duck breast in a cherry reduction with chanterelles and morels alongside a twenty year-old, perfectly balanced and savory Pommard (pinot noir from Burgundy). That it was served on the rampart of an ancient castle overlooking the southern French countryside may have contributed to the magic…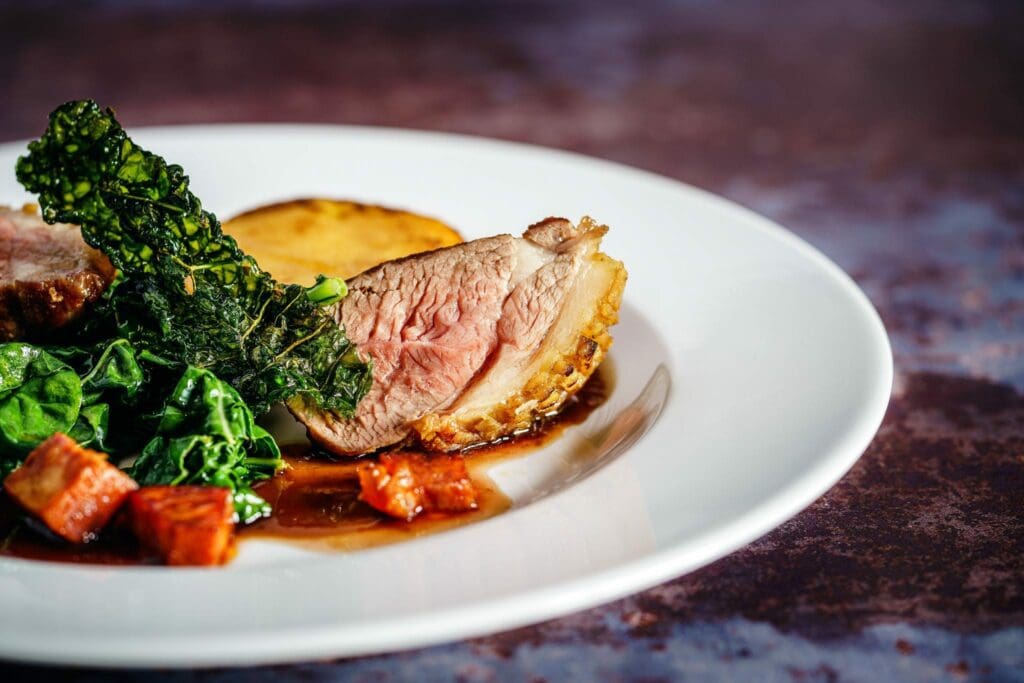 And that's really all there is to it. Consider the dish and pick out the main taste component, the one that really dominates. Understand how that taste will change a wine (or anything else you sip after a bite). And then consider what you're about to drink. Is the combination likely to spark joy? You're well on your way to enchantment.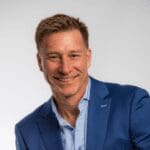 Master Sommelier John Szabo was the first Canadian to add the "MS" after his name in 2004, and he holds the WSET Diploma with honours. He is a partner and principal critic for WineAlign.com, and buyer for the WineAlign Exchange wine club, as well as columnist and consultant at CellArt.com, and feature writer for Modalina and MarQuee magazines. John is co-host of the podcast Wine Thieves, host of the IGTV series 5 to 7 Winedown, and freelances widely for international publications. His latest book, Volcanic Wines: Salt, Grit and Power, earned critical acclaim including the André Simon award for best drinks book. On the consulting side, John builds wine programs across Canada, and is currently sourcing wines for Accor/Fairmont/Sofitel Hotels in Québec.