When you pull up to Chalk Hill Estate in the Chalk Hill AVA in Sonoma, one word comes to mind: sprawling. It's quite the drive up to the tasting room, and from what you see, the 1300-acre property seems to never end.
Two thirds of the property is uncultivated and a bit wild. There are wilderness areas, a four-acre culinary garden, while wild grasslands and heritage oak forests cover the undulating hills. And 300 acres of certified sustainable vineyards cover the rest of the property.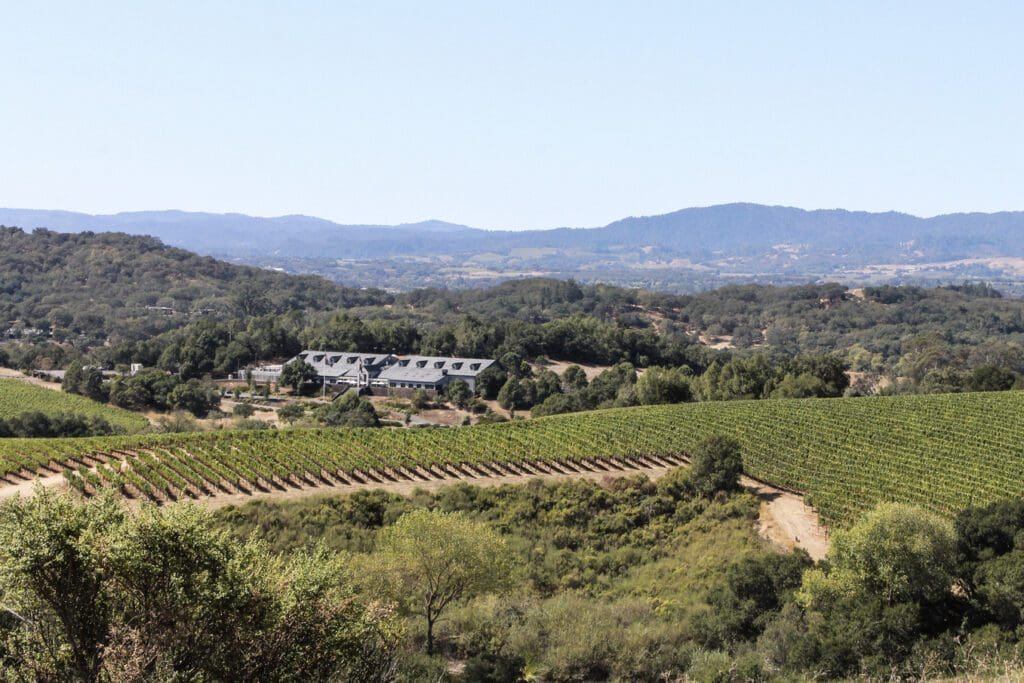 Chalk Hill, the appellation, is one of 19 appellations in Sonoma County. It is between the cooler Russian River Valley, and the warmer Alexander Valley.
The name "Chalk Hill" comes from the chalky white volcanic ash soils prevalent in the area. These soils lend themselves to help make excellent white wines from both Chardonnay and Sauvignon Blanc, particularly in the lower, cooler sites.
Chalk Hill 50 Years Ago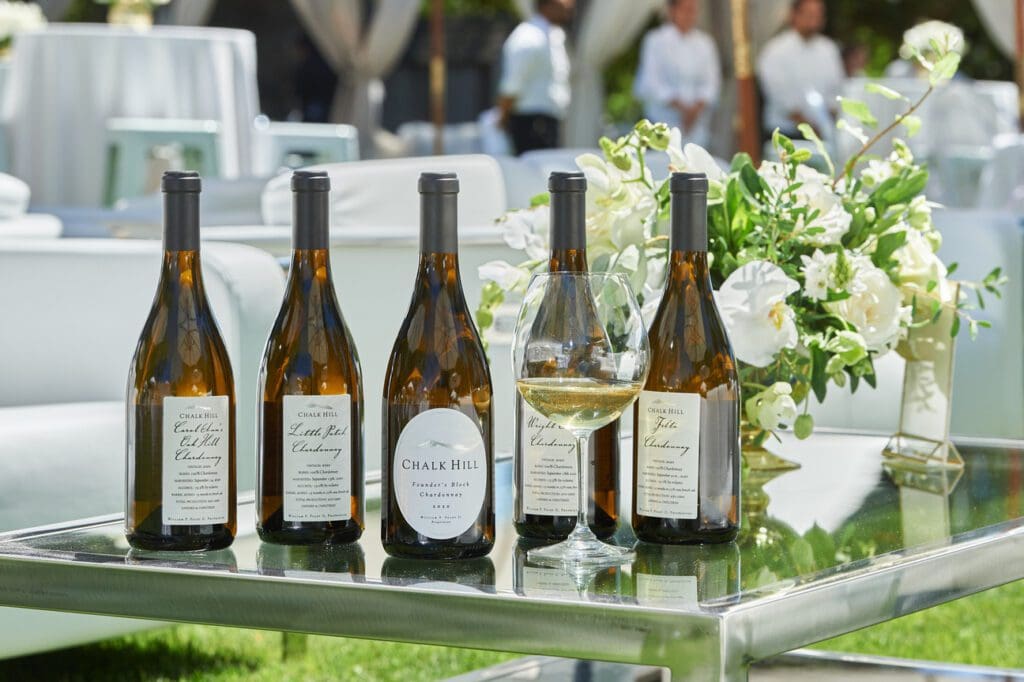 In 1972, Fred Furth, a high-powered San Francisco attorney was piloting his plane over the area that is now Chalk Hill Estate. He caught his first view of a natural amphitheatre carved into the hills of eastern Sonoma and knew it would be a great place to grow grapes to make high-quality wine. Boy was he right.
The Chalk Hill AVA was declared in 1983 and in 2010 Chalk Hill was acquired by Foley Family Wines. Bill Foley expresses his deep gratitude and reflects on Chalk Hill's past, "It is an honor to steer this iconic winery, leading with sustainability and legacy at the forefront of our efforts. We take pride in producing elegant wines that reflect the distinct beauty of the region and are proud of all that Chalk Hill has accomplished over the past 50 years."
The Wines of Chalk Hill Estate, Featuring Chardonnay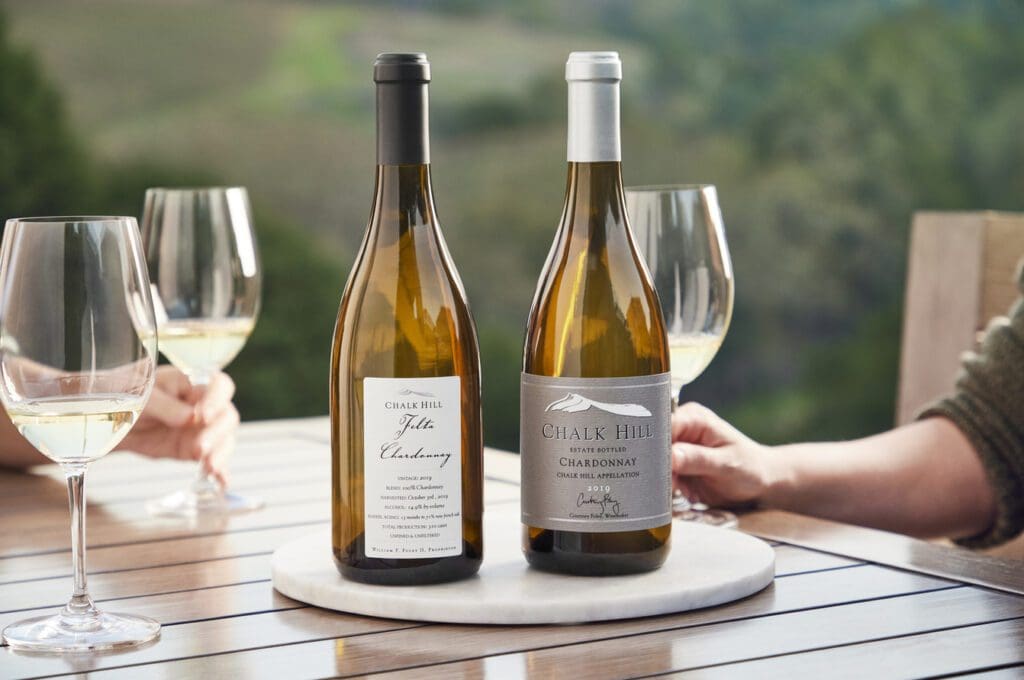 Chalk Hill Estate was one of the first wineries in the area to champion and make Chardonnay its flagship wine. The proprietary Chalk Hill Chardonnay Clone 97 was developed in partnership with UC Davis between 1996-2001. During this time Chalk Hill conducted one of the largest and longest maintained Chardonnay clonal trials in California.
Their storied Chardonnay history started from the beginning. Chalk Hill's first vineyards planted on the estate include 11 acres of Chardonnay known as the Founder's Block. Today, one third of the Chalk Hill's vines are planted to Chardonnay, and winemaker David Ramey is credited with establishing Chalk Hill's signature Chardonnay style: rich yet balanced.
In their 50th Anniversary year, Chalk Hill introduced three new Chardonnays to their portfolio—Little Patch Chardonnay, Carol Ann Oak Hill Chardonnay, as well as a return of its Founder's Block Chardonnay, last made a decade ago. For the Chardcore lover, Chalk Hill now features seven estate grown Chardonnays plus one general appellation Chardonnay, highlighting their leadership in Chardonnay since the beginning. Other wines in the Chalk Hill portfolio include Sauvignon Blanc, Merlot, Cabernet Sauvignon, Malbec, and Syrah.
A Visit to Chalk Hill Estate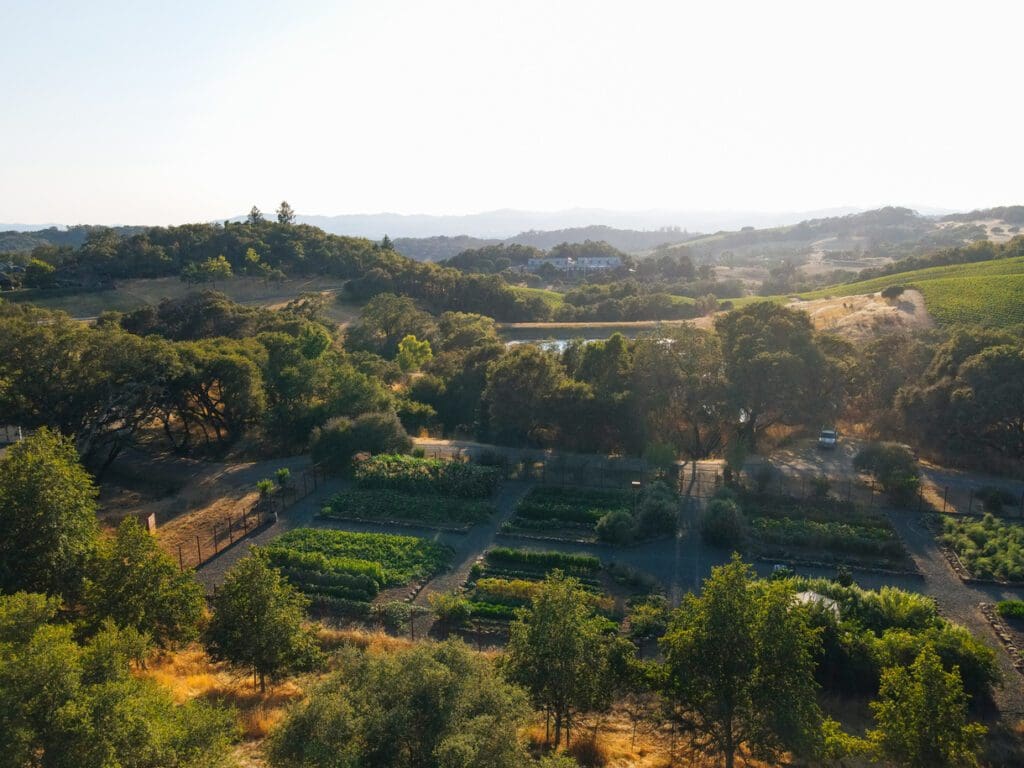 At $40 per person, the Vineyard Overlook Tasting Experience, overdelivers. Enjoy a seated tasting on the terrace overlooking picturesque views of Chalk Hill's estate vineyards while learning about their history and the terroir of the vineyards. Each tasting highlights a flight of four wines, and showcases the diversity and character of the estate vineyards.
Uplevel your tasting with a cheese and charcuterie platter or take it to another decadent level with their classic caviar pairing, which includes a tin of American White Sturgeon Caviar and their Estate Chef's crispy house made potato chips, crème fraiche, all paired with the Estate Chardonnays.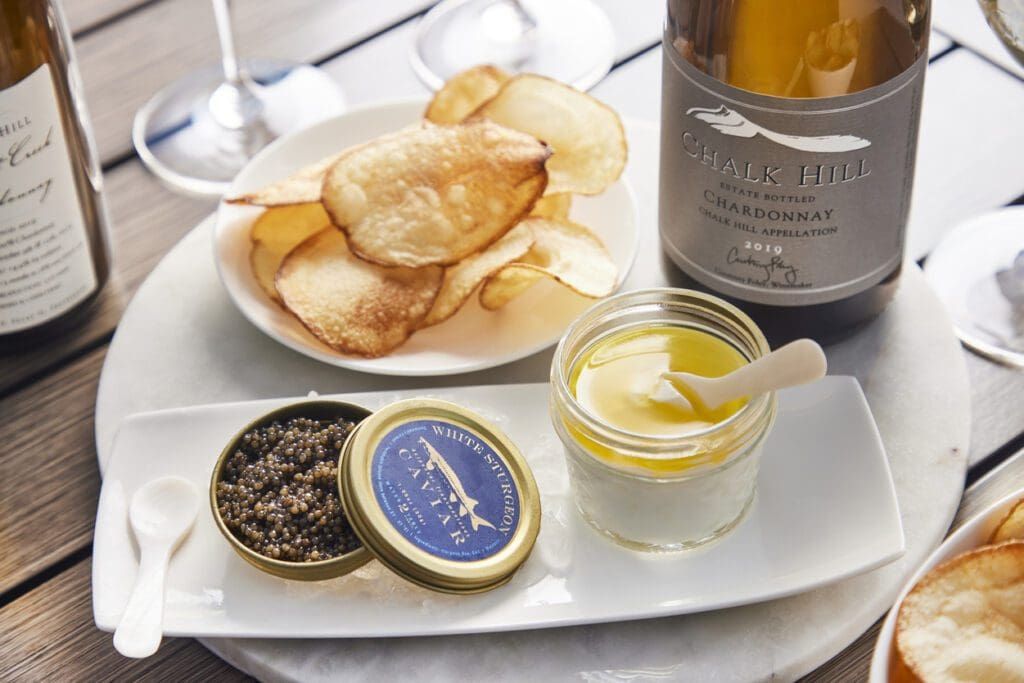 For a unique and immersive vineyard experience, enjoy the Estate & Garden Hummer Tour & Tasting for $105 per person. Your afternoon begins with a seated tasting on the terrace where you will learn about the rich history and winemaking philosophy of Chalk Hill Estate while tasting a selection of white wines including their flagship varietal, Chardonnay.
Journey in style with your host in the Chalk Hill Hummer to discover the incredible diversity of their 1,300-acre estate, touring through the sustainable vineyards and naturally preserved native oak woodlands. You'll stop along the way for a walk through the organic culinary gardens to explore, taste and learn about the season's bounty from the estate gardener and enjoy seasonal garden-to-table bites paired with estate wines.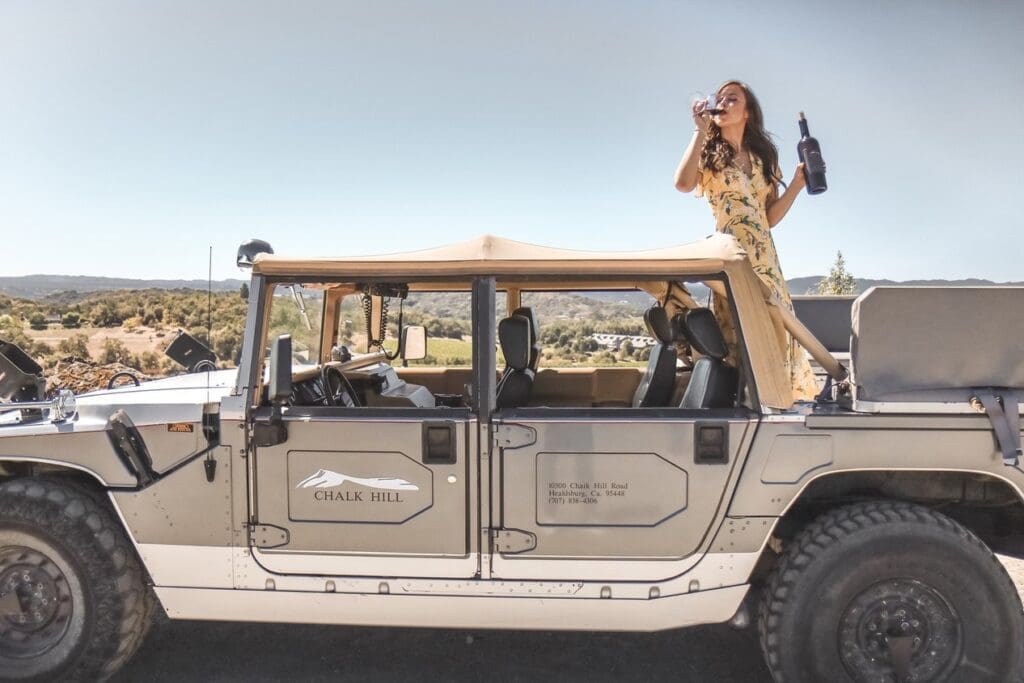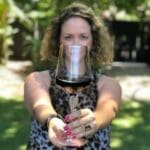 Brianne Cohen is an LA based event producer, certified sommelier, wine educator, and wine writer. During the pandemic, Brianne entertained over 7,000 people through her "Virtual Vino" online wine classes, regularly highlighting diverse (i.e. Black, BIPOC, female, and LGBT) owned wineries. She now offers both in-person (and virtual) wine tasting experiences for her corporate clients. Brianne regularly judges at international wine competitions, including the International Wine Challenge (IWC) in London and holds the WSET Diploma certificate. She writes on her own blog and for outlets such as Decanter, Vintner Project, and Kiplinger. She also holds an MBA from Loyola Marymount University. Brianne Cohen Wine & Events is a certified woman-owned business with WBENC.