Holiday parties may not be an option this year, however that doesn't mean you can't have some holiday cheer. See what I did there? These retro appetizers are n homage to the 1950's, with my own spin on them. Whether you are making these for just yourself or a few friends or family, they are sure to create some beautiful memories that you can take with you going into the new year.
HOT CRAB AND SHRIMP DIP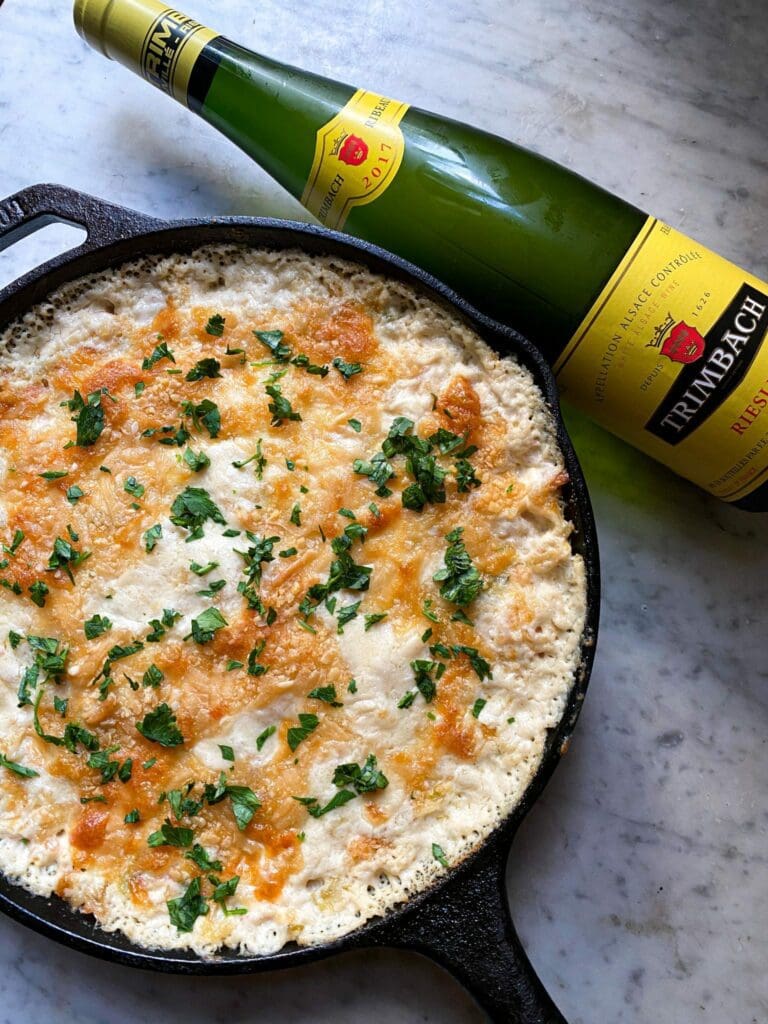 "Shrimp and Crab get baked in a bath of butter and cheese in this delightfully cozy 1950's inspired dip"
Wine Pairing: 2017 Trimbach Riesling
Yield: 8 servings
Prep time: 10 min
Cook time: 30 min
Total time: 40 min
Ingredients:
1 lb of cleaned and chopped shrimp
½ lb chopped imitation crab
8 oz cream cheese
1 bunch sliced scallions
1 cup mayo
2 tbsp creme fraiche or sour cream
1 tsp Cajun seasoning
¼ cup white wine
1 tsp salt
½ tsp pepper
1 tbsp lemon juice
2 cups of shredded mozz
1 tsp hot sauce
2 tbsp butter
Directions:
1.) Preheat the oven to 350 degrees f.
2.) In a large saute pan, heat up the butter on medium heat and add the shrimp and scallions, and cook the shrimp until they turn pink. Turn the heat to high and add the white wine. Reduce the wine to a tsp worth of liquid and turn off the heat.
3.) Stir in the cream cheese, mayo, lemon juice, 1 cup of shredded mozz, cajun seasoning, hot sauce, salt and pepper. Mix everything very well together, and transfer to either a cast iron pan or a 9 inch cake pan.
4.) Sprinkle the remaining cup of shredded mozzarella over the dip and bake in the oven for 30 min and under the broiler for 5 min. Serve with toasted baguette slices or potato chips.
WHY IS THE HOT SHRIMP AND CRAB DIP SUCH A GREAT PAIRING WITH RIESLING?
This hot crab and shrimp dip has so much richness to it with all that bubbly cheese and creme fraiche that it needs some substantial acidity to balance it out. Riesling is a high acid grape, so it provides the amount of acidity that is needed. It's essentially the same idea as squeezing lemon over a dish. The dry style of this Alsatian wine is contrasted with the sweet meat of the shrimp and crab, while its subtle notes of white flower, nectarine, and lemon provide another dimension of flavor.
MUSHROOM AND BACON TURNOVERS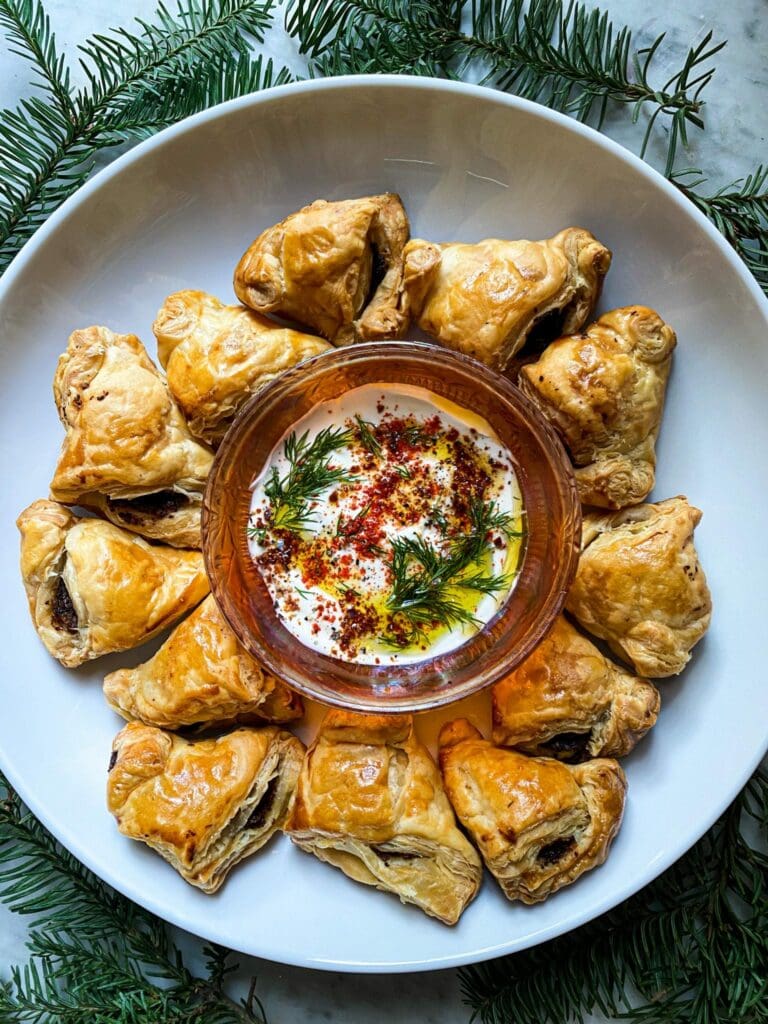 "Mushrooms, onions and bacon get minced finely and become enveloped in buttery puff pastry. This is an easy yet very elegant recipe that is sure to impress your family"
Yield: 20 turnovers
Prep time: 20 min
Cook time: 30
Total time: 50 min
Wine Pairing: 2019 Settecieli Pinot Nero
Ingredients:
Mushroom Turnovers:
½ lb bacon small dice
1 lb button mushrooms quartered
½ red onion small dice
2 garlic cloves minced
2 tbsp heavy cream
1 tbsp butter
1 tbsp grapeseed oil
Salt to taste
Pepper to taste
2 sheets of puff pastry defrosted
Creme Fraiche Dipping Sauce:
½ cup of creme Fraiche
1 tsp paprika
1 tsp chopped dill
Directions:
1.) Preheat the oven to 350 degrees f.
2.) In a large saute pan, render the bacon on medium heat and add the red onions. Cook until the bacon gets slightly fragrant and the onions have softened. Transfer to a bowl and reserve for later, saving half of the bacon fat. In the same pan cook the mushrooms on medium high to high heat with butter and oil, till they get nice and brown. Shake the pan every so often to prevent them from burning. Once the mushrooms have softened and browned, turn off the heat.
3.) In a food processor, add the cooked mushrooms, red onion, and bacon and finely chop until you get an almost paste consistency. This term is called duxelle.
4.) Using a chef knife, cut the puff pastry sheets into even squares, 3×3 inch squares. Place a tsp of the mushroom filling in the middle of the square and fold in a triangle shape for the easiest shape, making sure to pinch every side shut.
5.) Brush the turnovers with an egg wash and bake in the oven for 30-35 min. Make a quick dipping sauce by adding the creme fraiche to a small bowl and mixing in the chopped dill and paprika.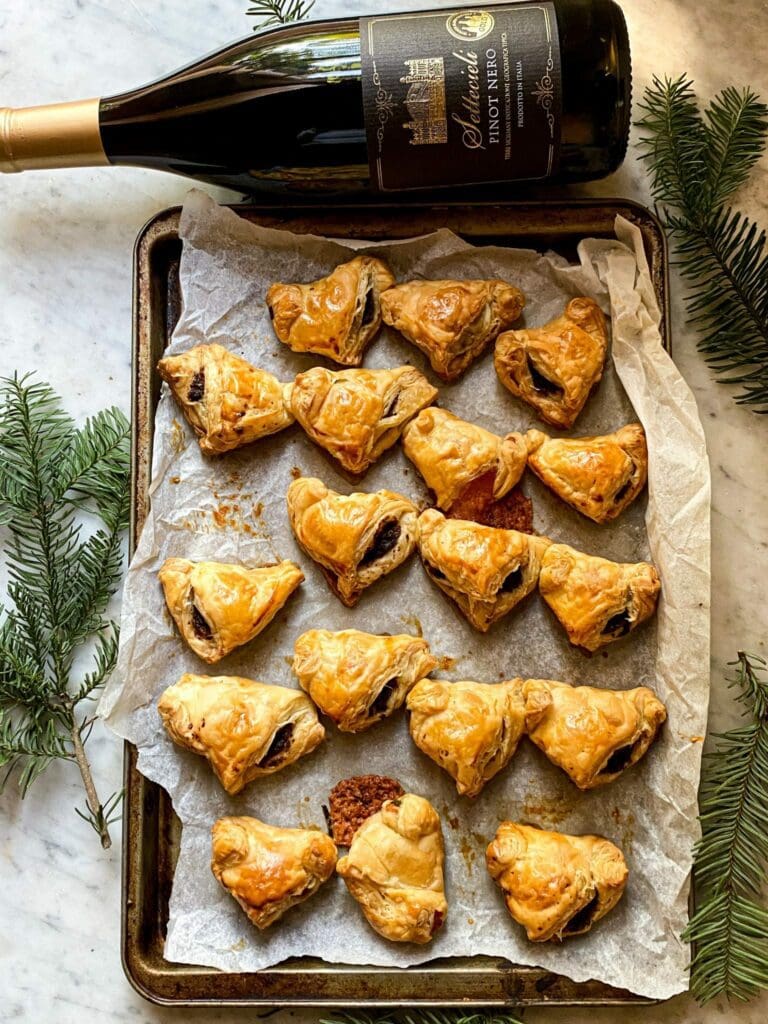 WHY ARE MUSHROOM AND BACON TURNOVERS SUCH A GREAT PAIRING WITH PINOT NOIR?
When it comes to describing the pinot noir grape, tasting notes of forest floor, red cherry, mushroom and raspberry instantly come to mind. It is those overt mushroom notes that drive the success of this pairing, calling this a congruent pairing. Because the pinot noir has those mushroom notes in it already, it will bring out the mushroom flavors even more in the turnovers. The baking spice notes of clove, cinnamon, come from the oak the wine was aged in and act as an extra ingredient for the mushroom turnovers. Lastly, the smoky bold flavor of the bacon becomes more restrained with the silky tannins that the pinot noir grape lends.
CAESAR DEVILED EGGS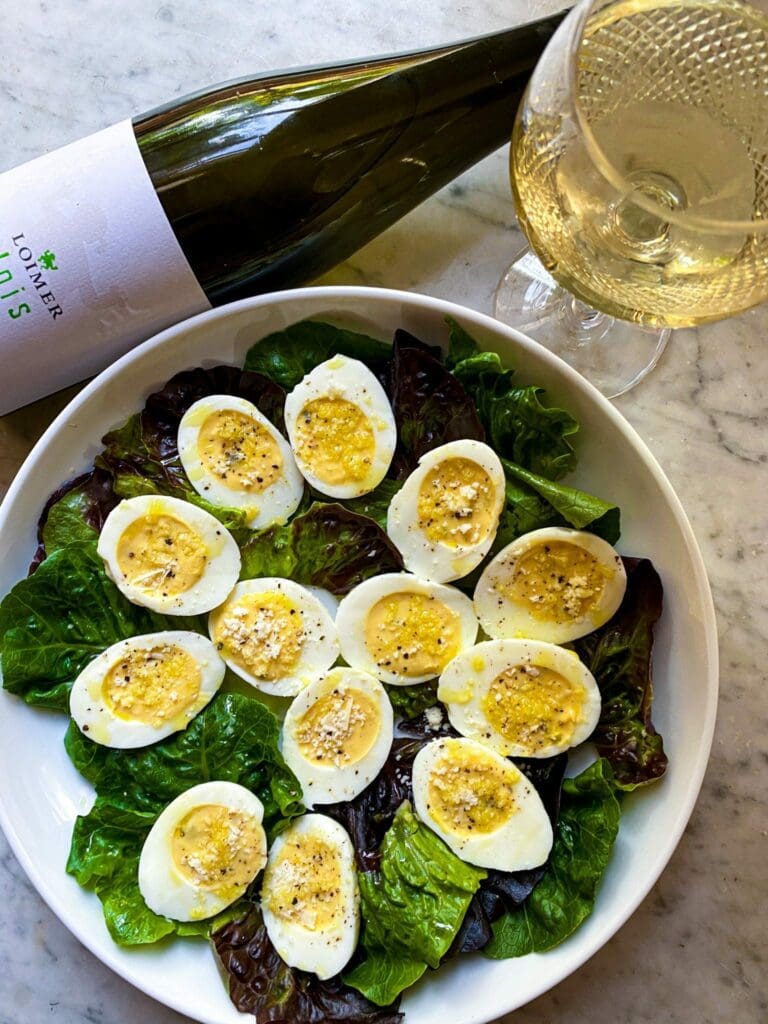 "These deviled eggs taste exactly like a caesar salad, you will not be able to stop at just one, you may even eat the whole tray!"
Yield: 12 eggs
Prep time: 10 min
Cook time: 15 min
Total time: 25 min
Wine Pairing: 2017 Loimer Gruner Vetliner
Caesar Salad deviled eggs:
Ingredients:
1 dozen eggs
3 garlic cloves
1 tsp dijon mustard
1 tsp worcestershire sauce
1 tbsp grated parmesan
1 anchovy
1 tsp olive oil
1 tsp salt
1 tsp black pepper
½ cup of mayo
Romaine leaves (Optional)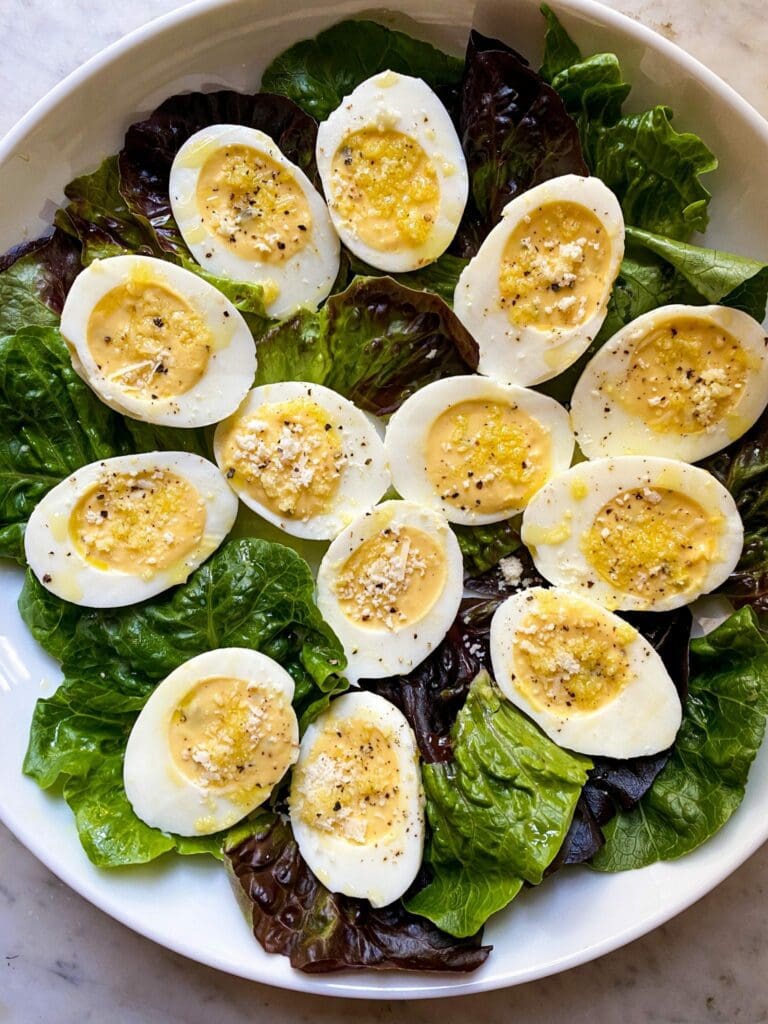 Directions:
1. Add your eggs to a cold pot of water and bring to a boil. Once the pot is boiling, turn off the heat and let the eggs stay in the hot water for 13 min. Cool off the eggs under cold running water and peel. Slice in half, scooping out the cooked yolks into a large bowl.
2. Using a mortar and pestle, smash the garlic with the salt. Add the dijon mustard, anchovy, worcestershire sauce, parm, salt and black pepper. Slowly add in the olive oil as you mix everything together. This whole process can also be done in the food processor. Add the mixture to the bowl with the cooked yolks and mayo. Mix well with a whisk, making sure to get out as much of the lumps as possible.
3. Pipe the filling into the halved egg whites and garnish with more grated parm and a drizzle of olive oil. Plate on romaine leaves to really give it that Caesar Salad feel.
WHY DO CAESAR DEVILED EGGS AND GRUNER VELTLINER PAIR SO WELL?
Eggs are tough to pair with wines because of the sulfur that is found in them and deviled eggs have another flavor dimension added with the creaminess that comes from the mayo. A wine with a little funk is needed to balance out everything that is going on. Gruner Vetliner delivers on that funk with white pepper notes, it's signature tasting descriptor. The more savory a dish is, that same savoriness needs to be matched by the wine. These Caesar deviled eggs are a total umami bomb with the briny anchovy, salty parmesan and spicy garlic and Gruner Vetliner is that wine that really lets them shine.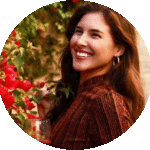 It was while attending The Culinary Institute of America that Lucia first fell in love with wine and wine pairings. To Lucia, food and wine are completely synonymous and the fact that wine can make food taste even better, is pure magic! Some of her favorite pairings include Montrachet with lobster and grower champagne with fries. You can find her pairing her recipes with her favorites wines on her successful instagram @lucilovesfood.